Our innovation department creates new design techniques and develops new wood-based materials, sometimes working in collaboration with scientists. The various experiments we consistently perform allow us to push the boundaries of the materials we use to open up new creative avenues and create innovative furnishings, fixtures and fittings for all sectors of activity, from artistic cabinet-making, architecture, design and contemporary art to the automobile industry, among others.
Pushing the technical boundaries to open new creative avenues
AIRWOOD©
Technologie et Innovation ARCA

Also called inflatable wood; the development of this material took 10 years. It allows the production of veneered panels having the particularity of revealing a pattern in a reversible manner. This material is always composed of a rigid support, an elastic membrane and a chiseled face in wood, plastic, leather, ceramic or even cork … The panel is accompanied by an automated pneumatic device managing air injections and extractions. Manual pumps are also possible.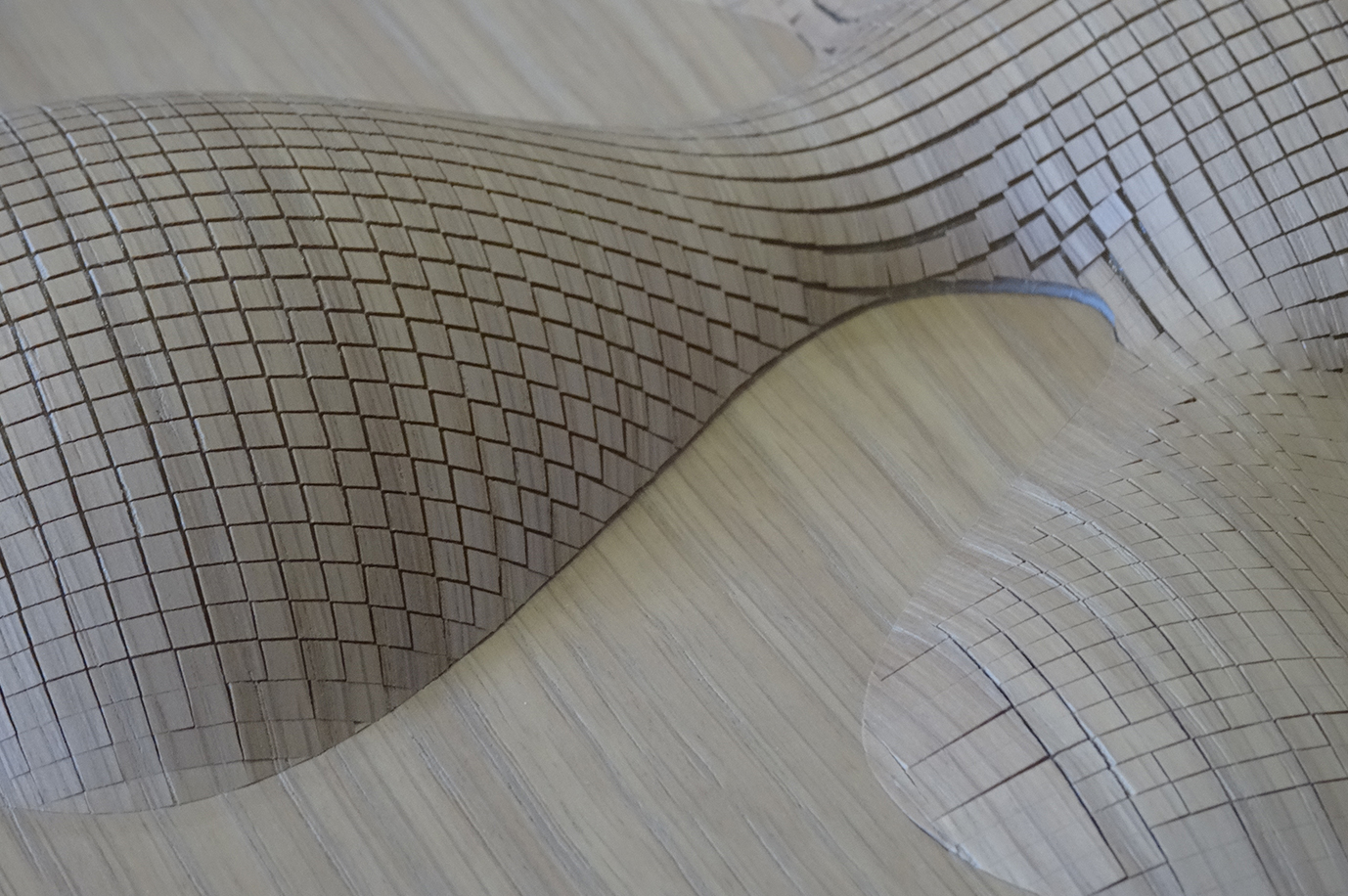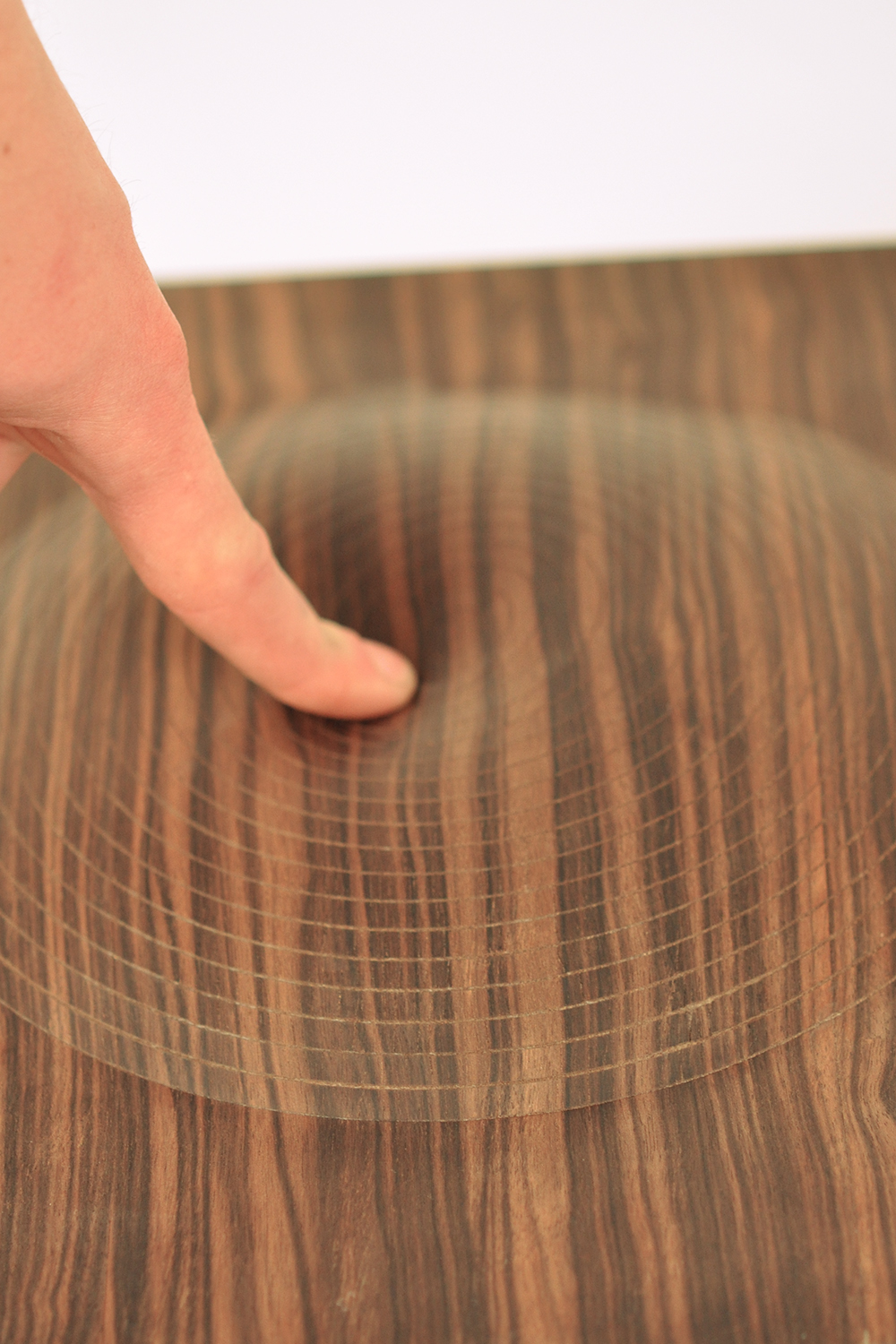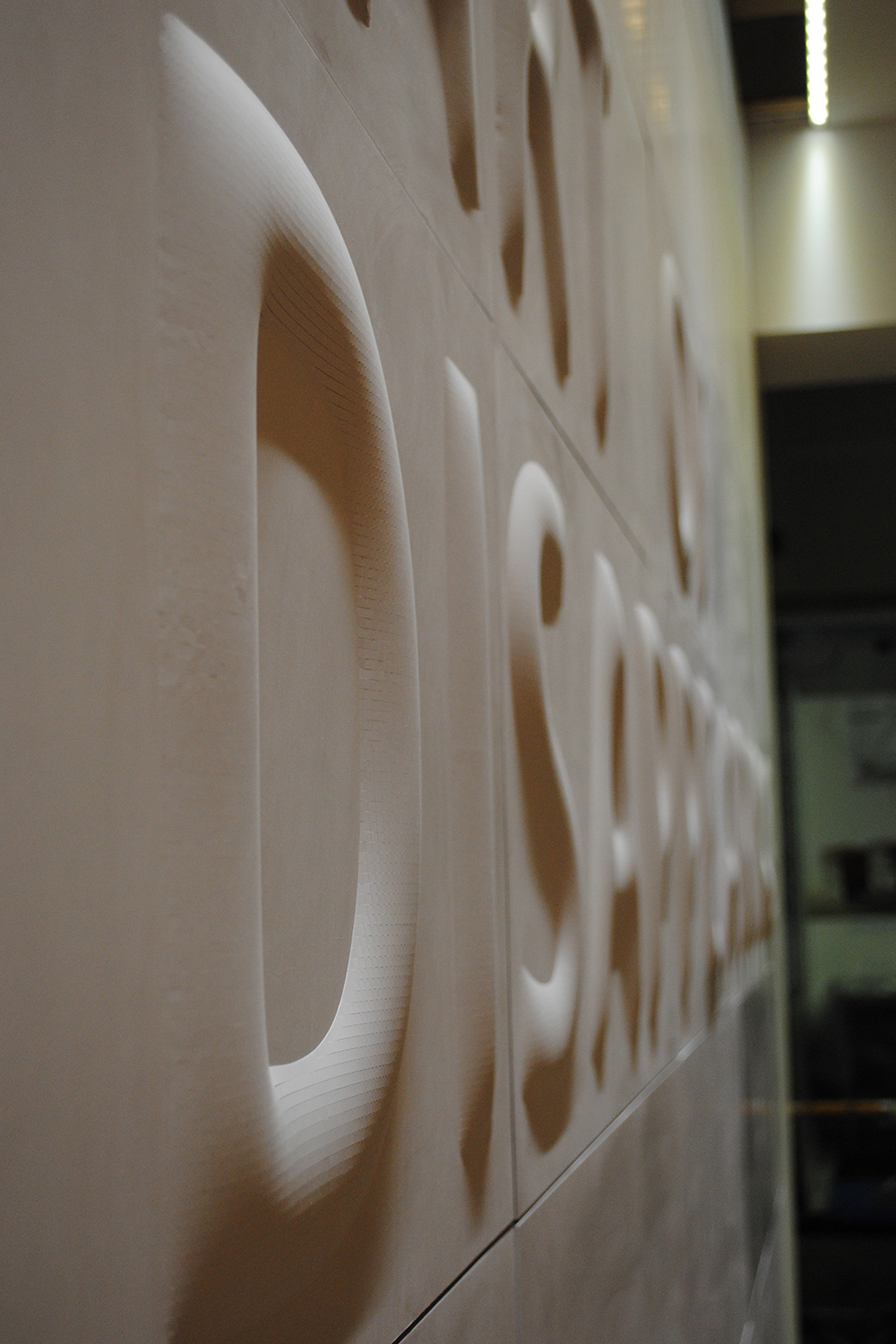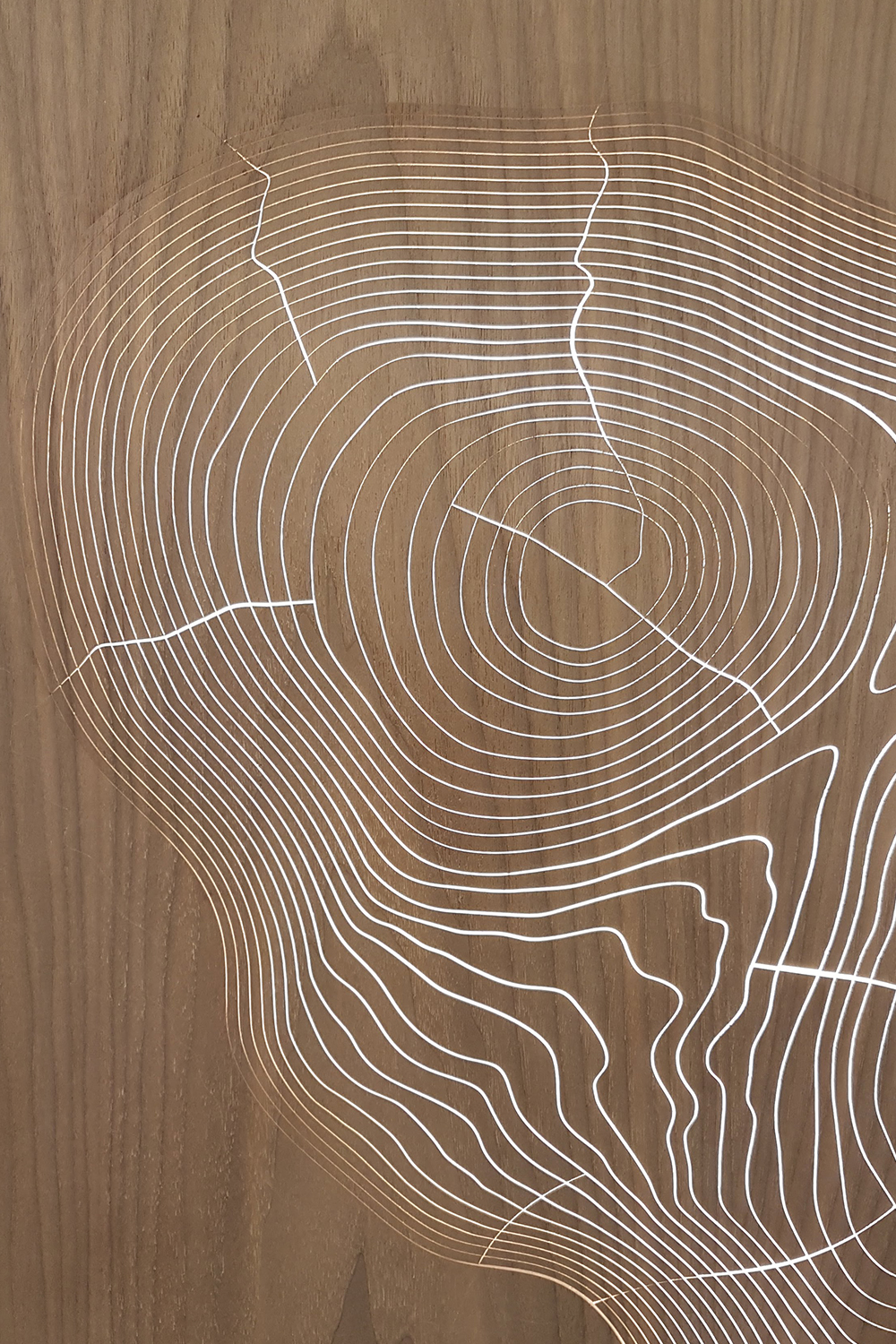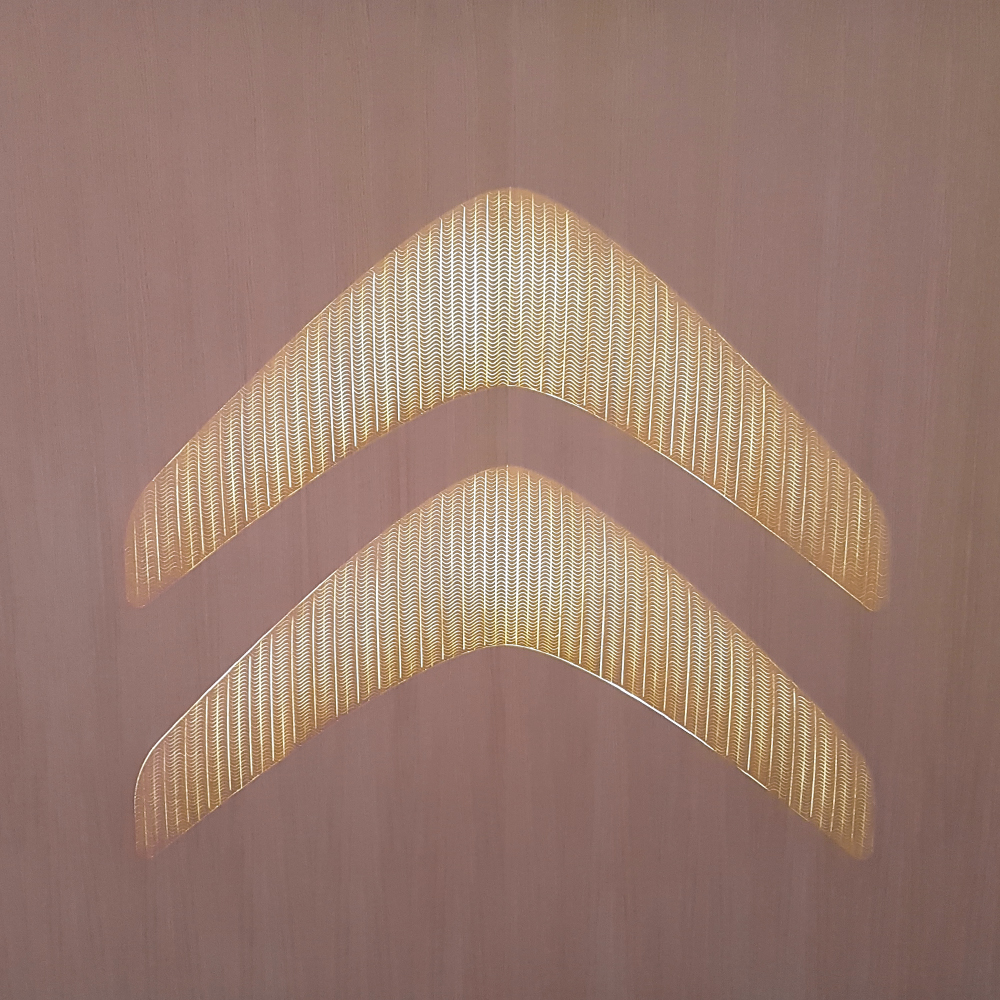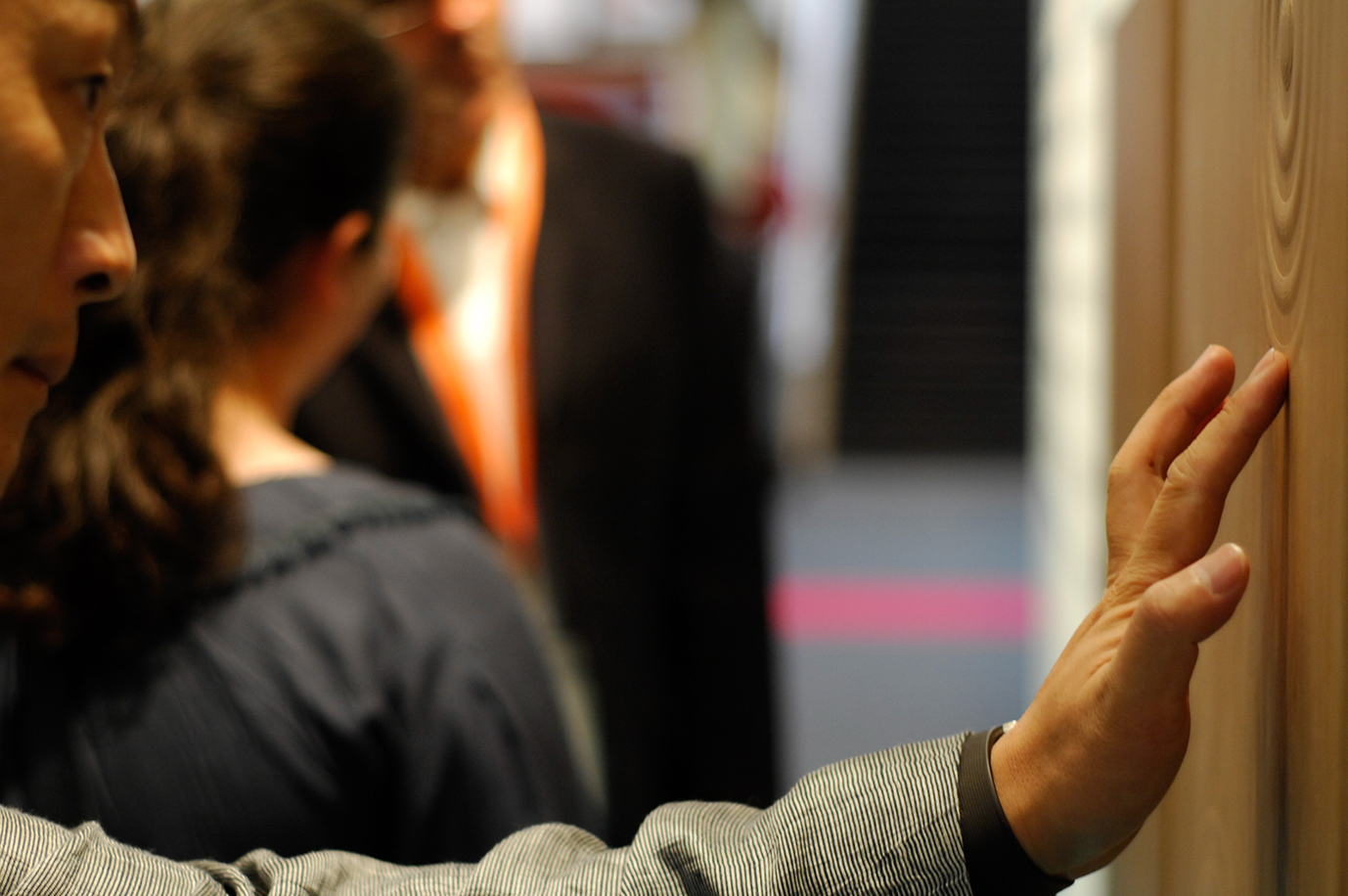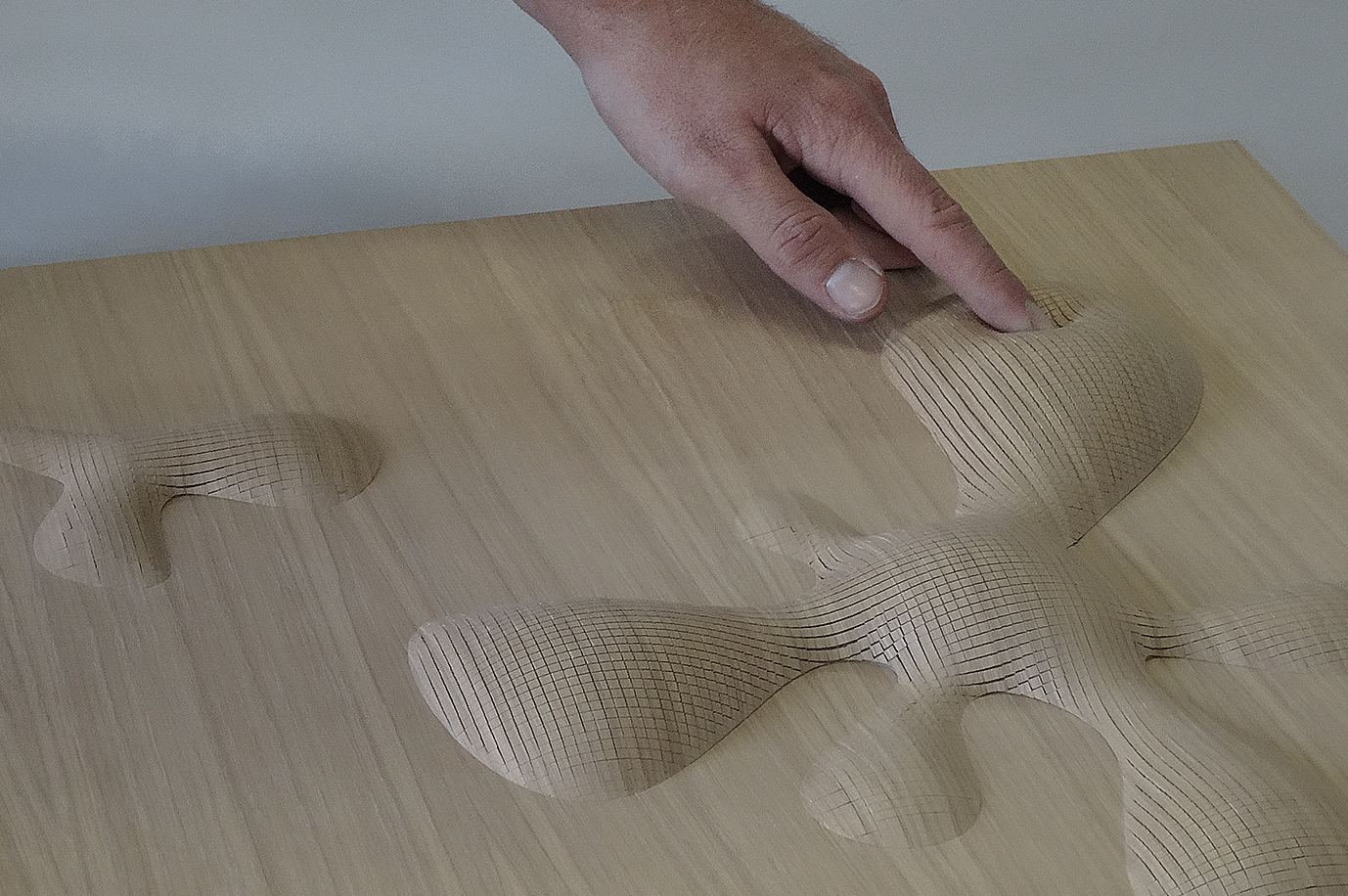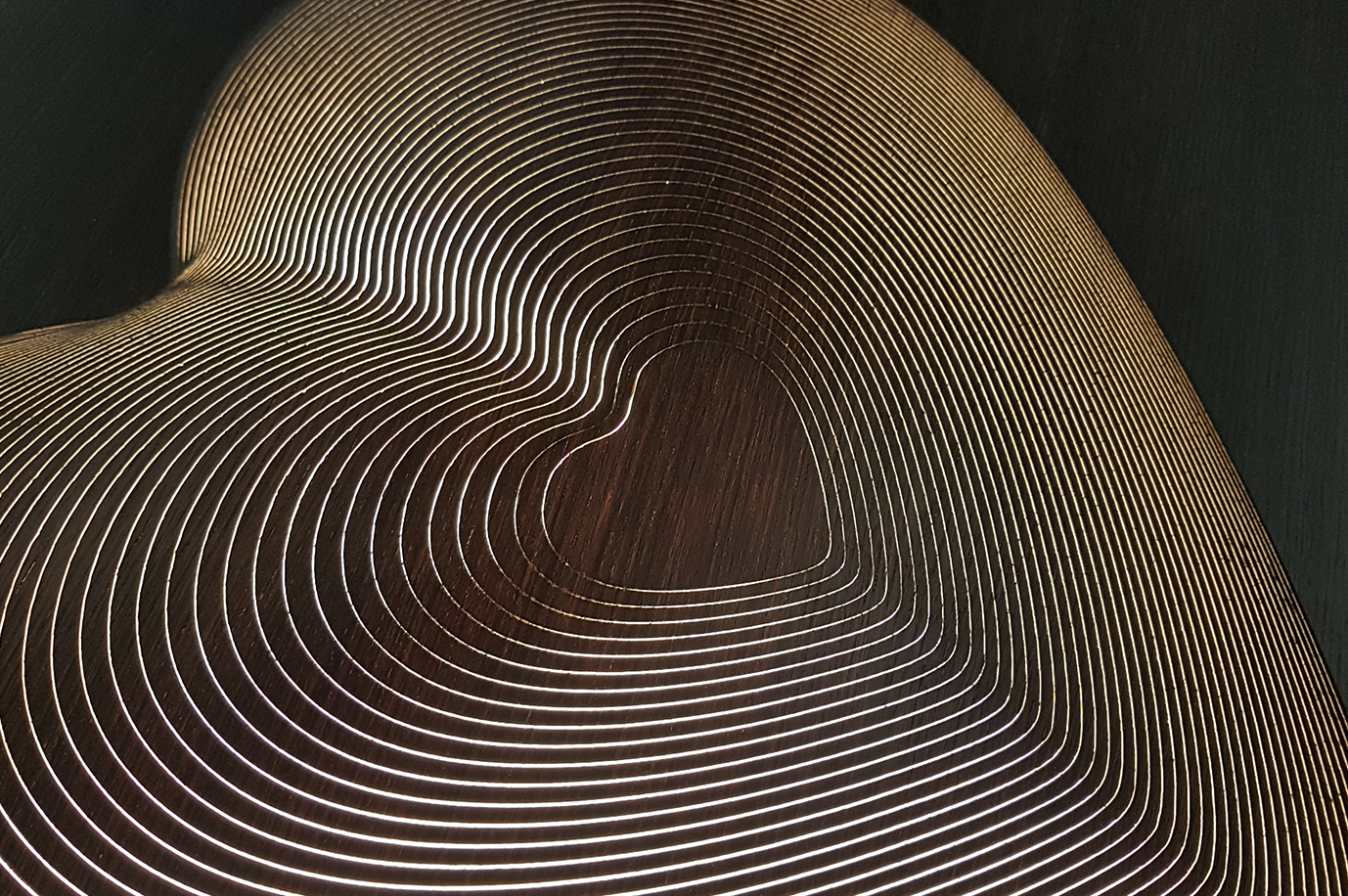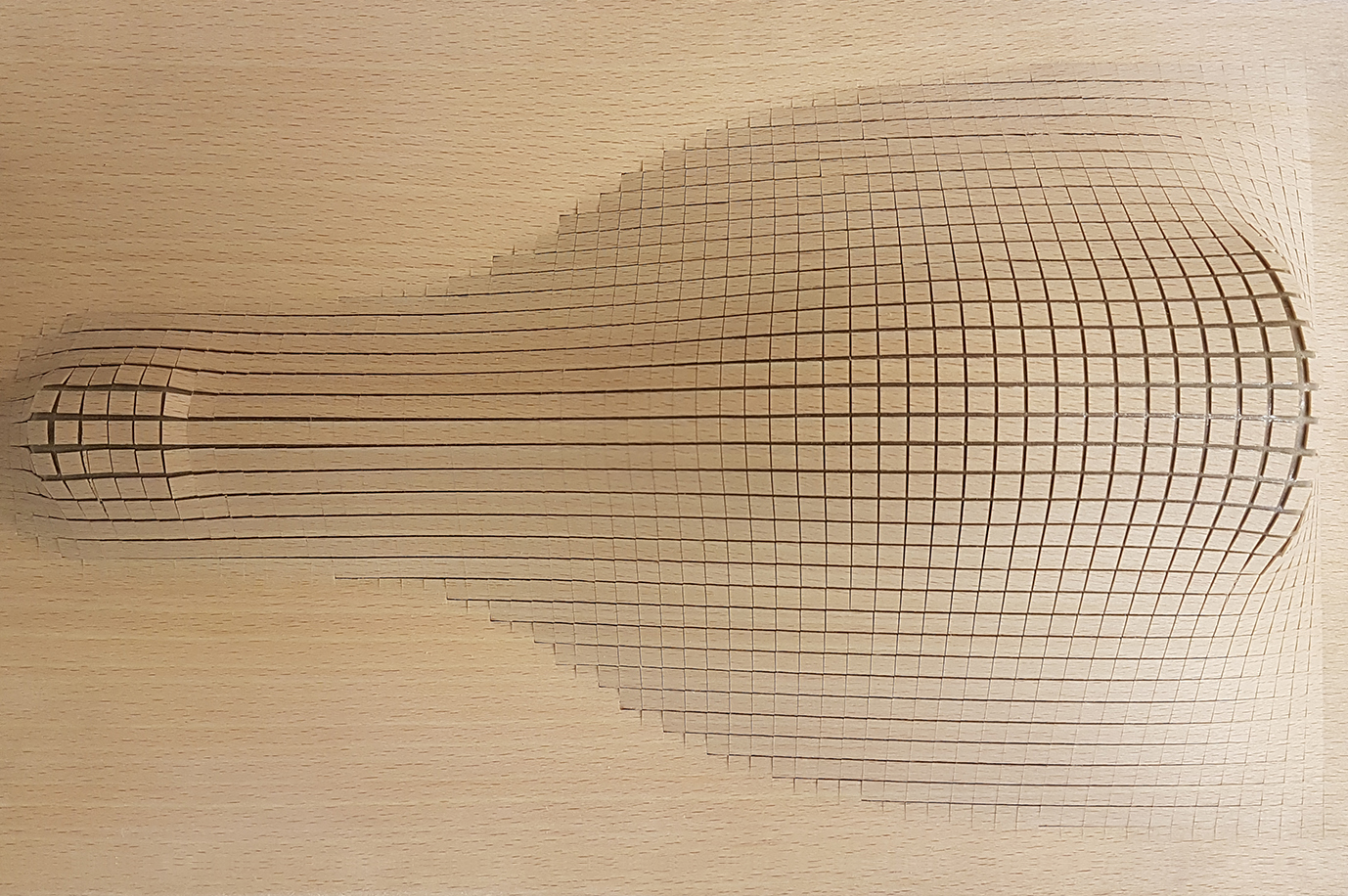 WOOWOOD©
Technologie & Innovation ARCA

WOOWOOD© is born from the desire to give more functionality to our AIRWOOD© technology. This time it is not the air that inflates or sucks the pockets, but the objects that we slide inside. The wood skin follows the contours of the object to let us guess the outlines. Acting as a tensioner, this material allows objects to be placed in all directions, defying the laws of gravity. Many functions appear under the wood: cable gland, lampshade, coat rack, socket cover, sliding of drawers, clothes, boxes …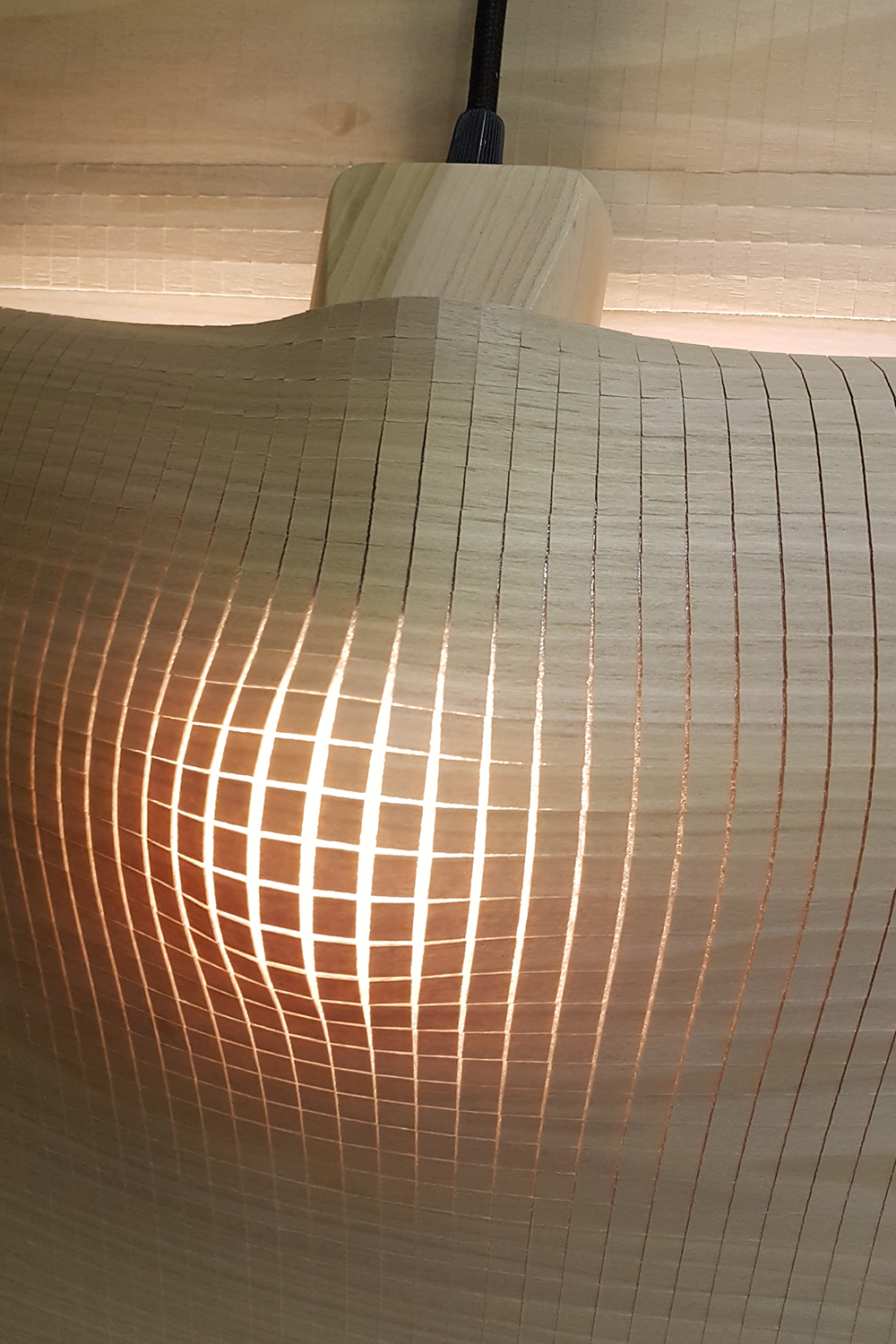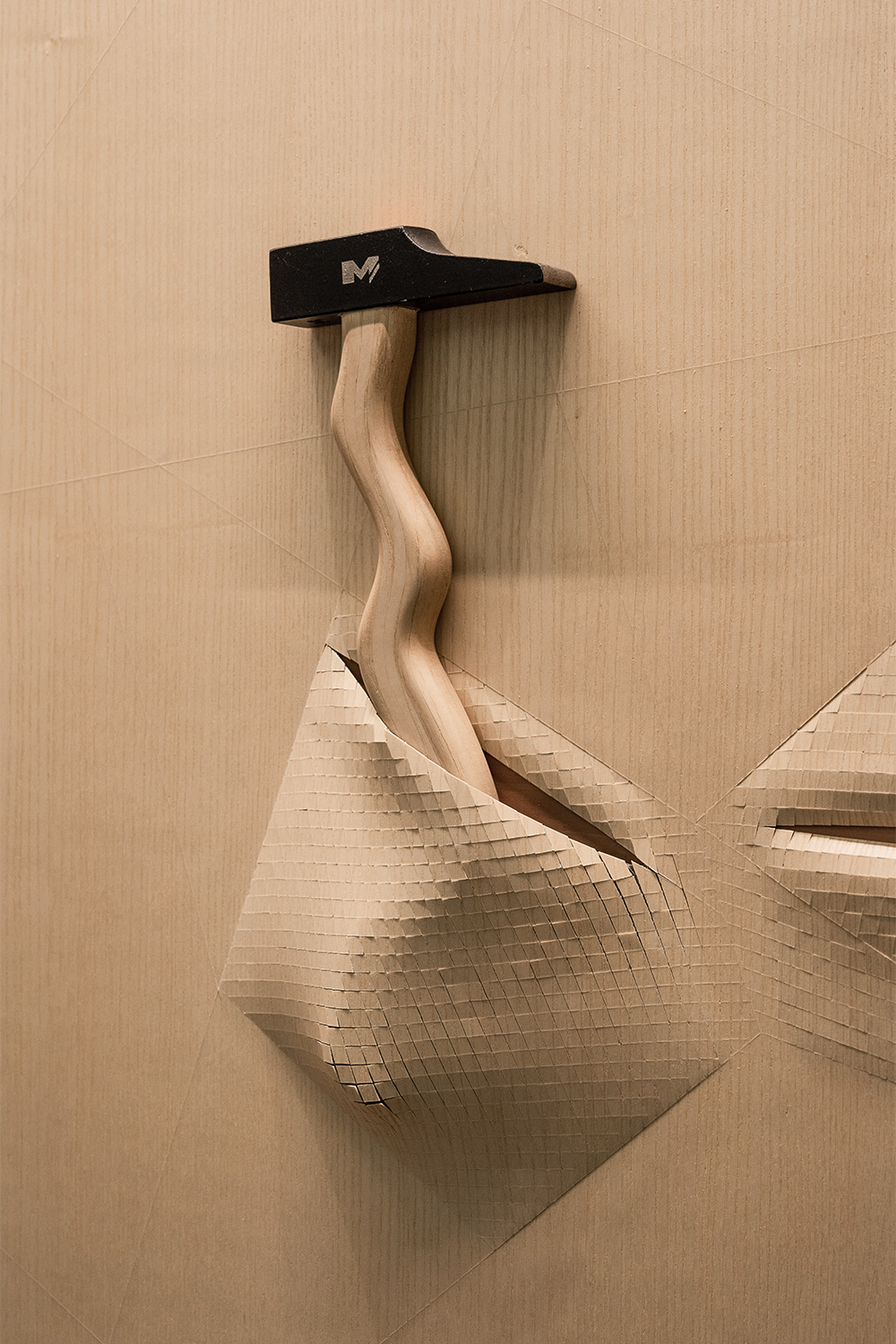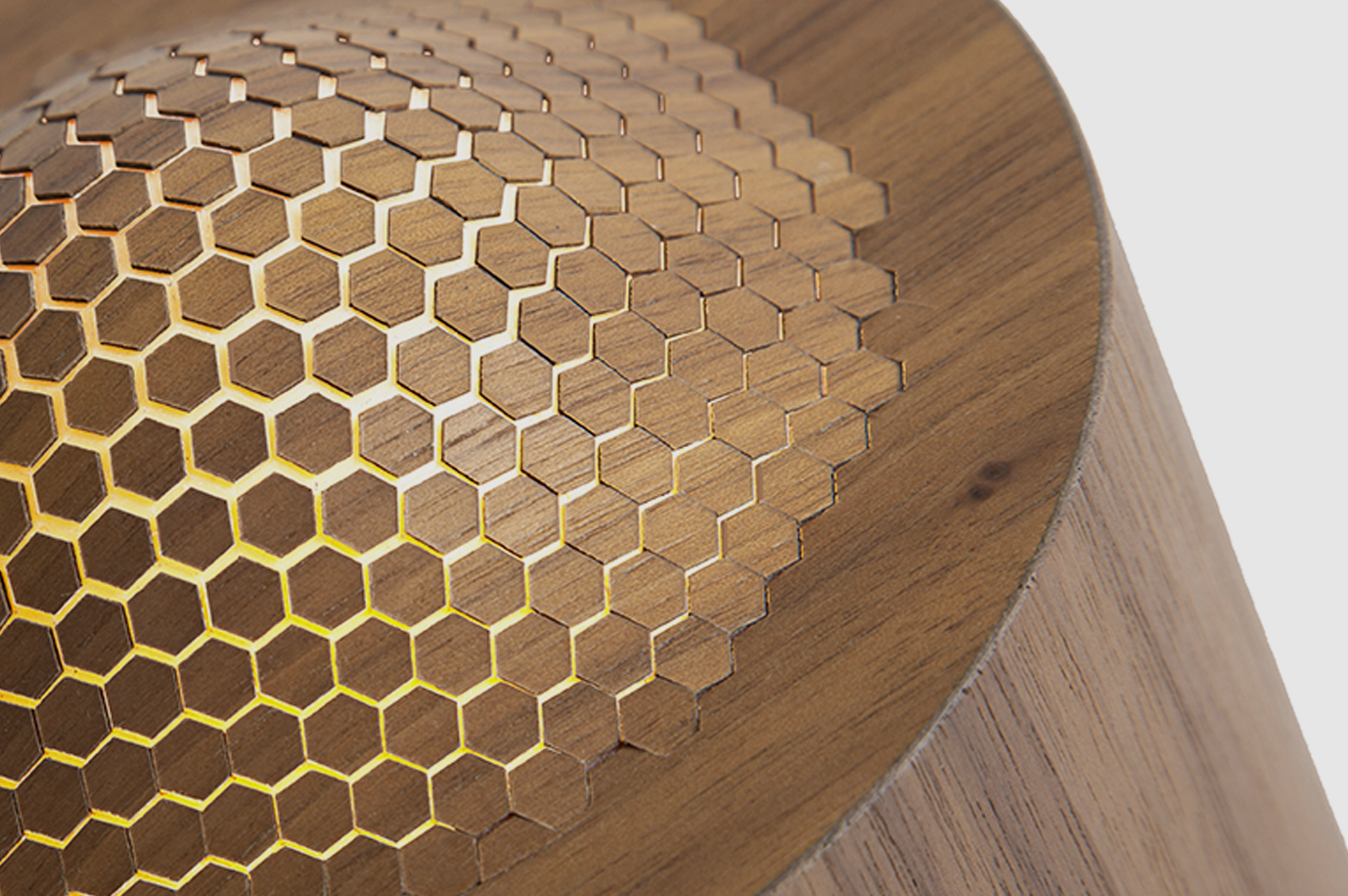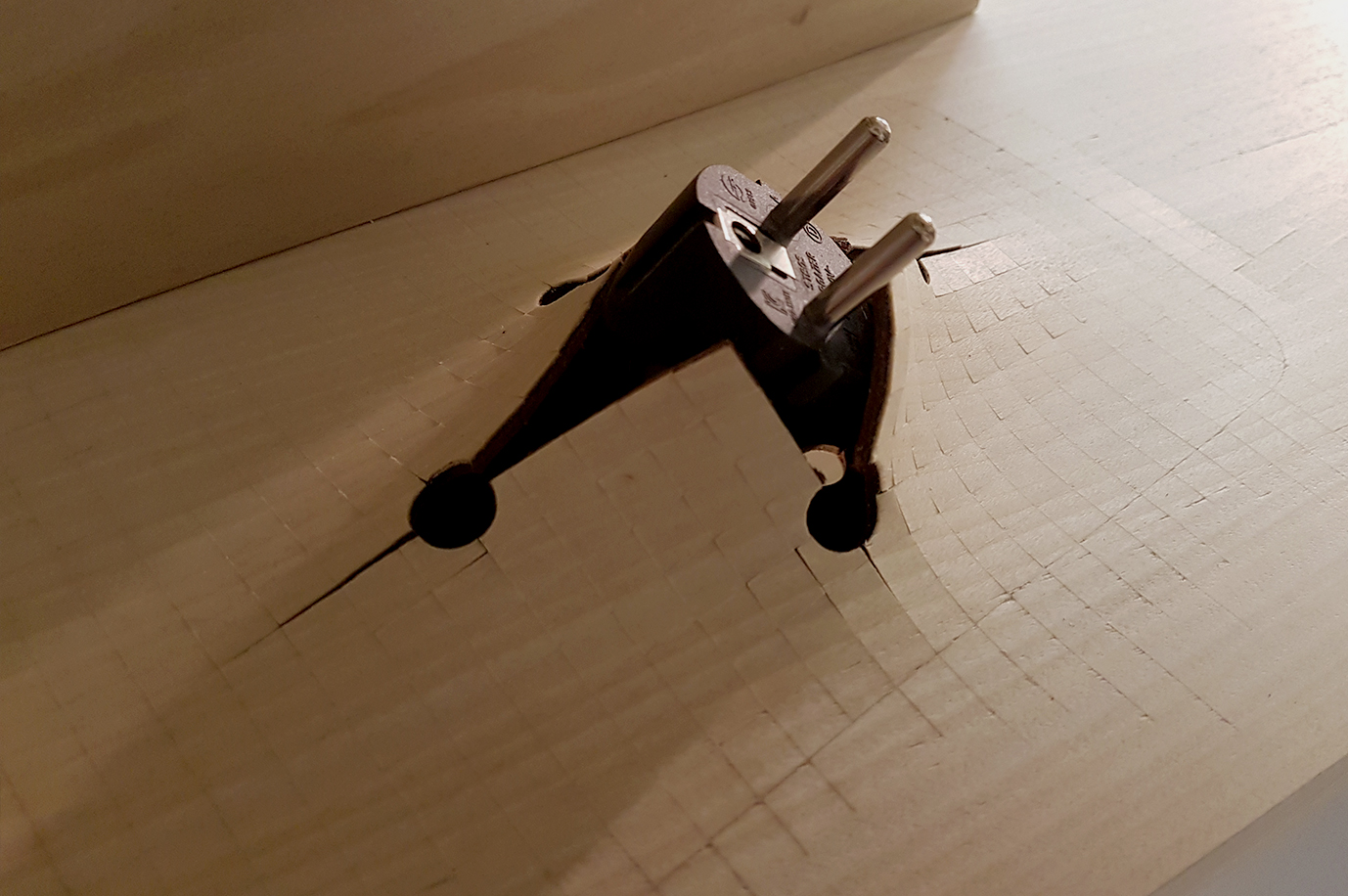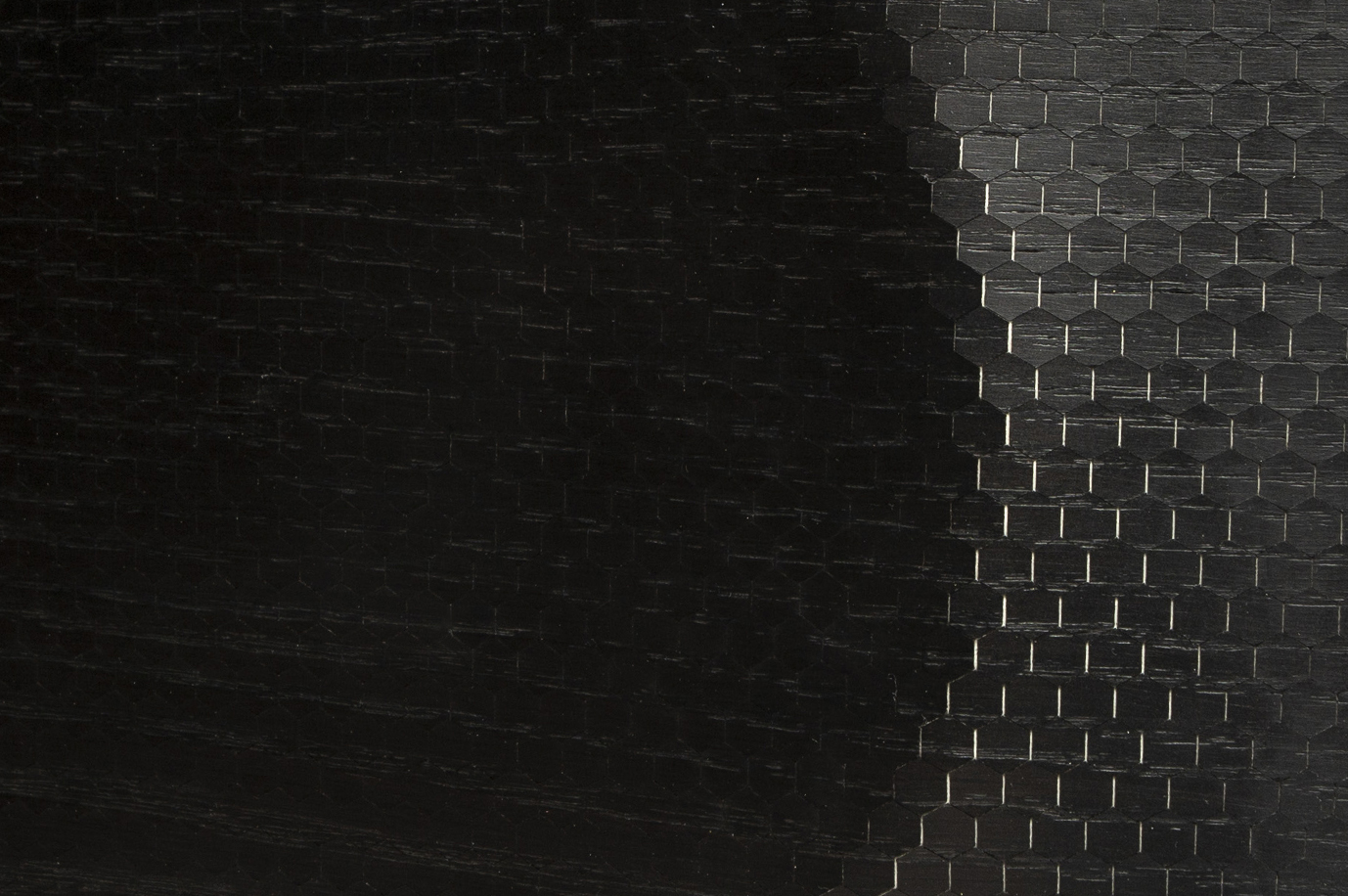 VITRINE CARTIER
Woowood© – Innovation ARCA
Vitrine en WOOWOOD©  pour la montre "coussin" de la maison Cartier lors du Watches & Wonders de Genève 2022. Nous avons conçu et réalisé ce cadre et support de montre mouvant ! La marqueterie de pièces laquées reprend la disposition des diamants de cette montre d'exception, limitée à 20 exemplaires. Sertie de diamants sur silicone, elle à la pouvoir, comme notre technologie WOOWOOD©, de changer de géométrie. Pour la première fois nous avons intégré notre technologie sur une structure sculptée.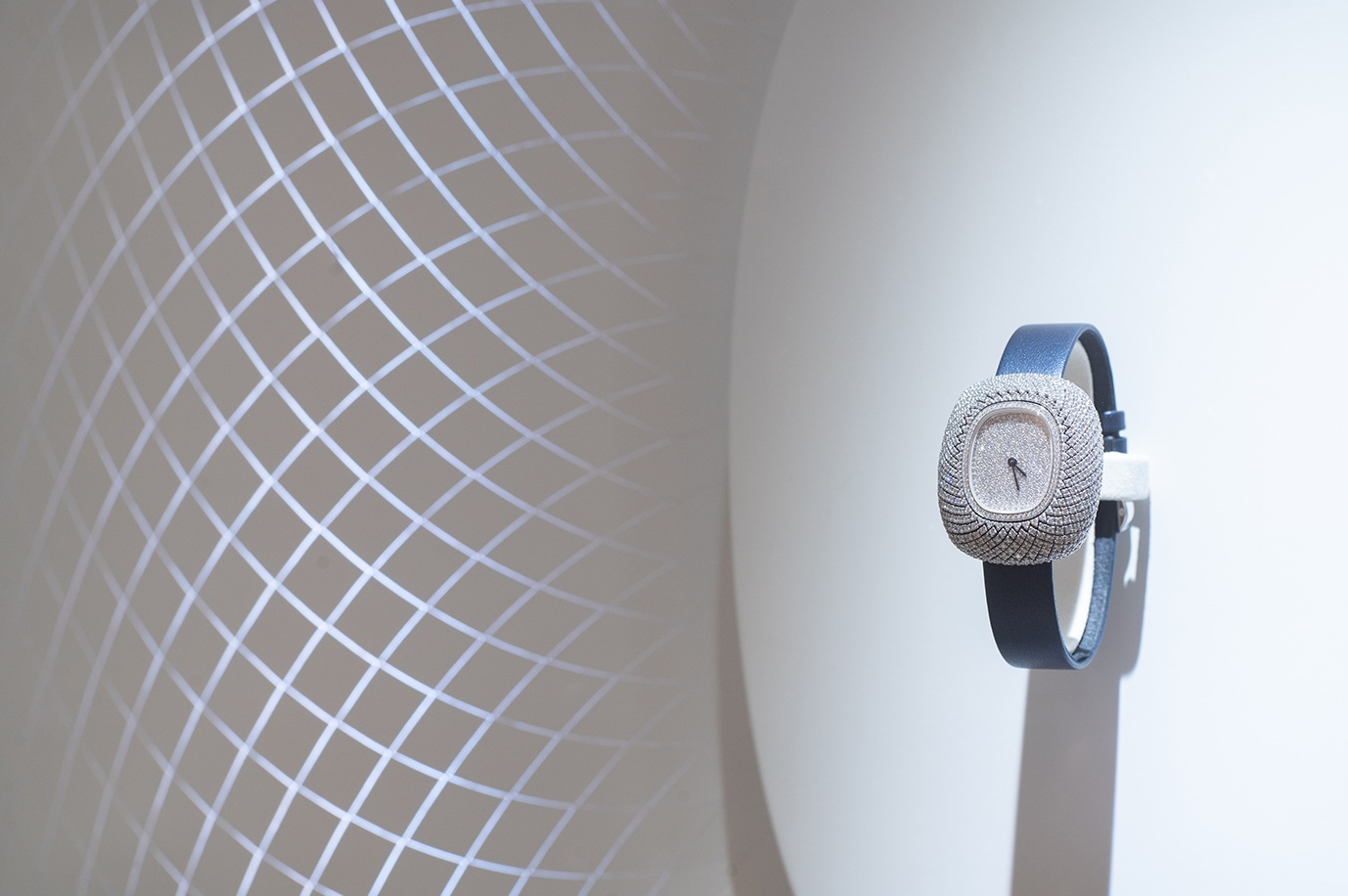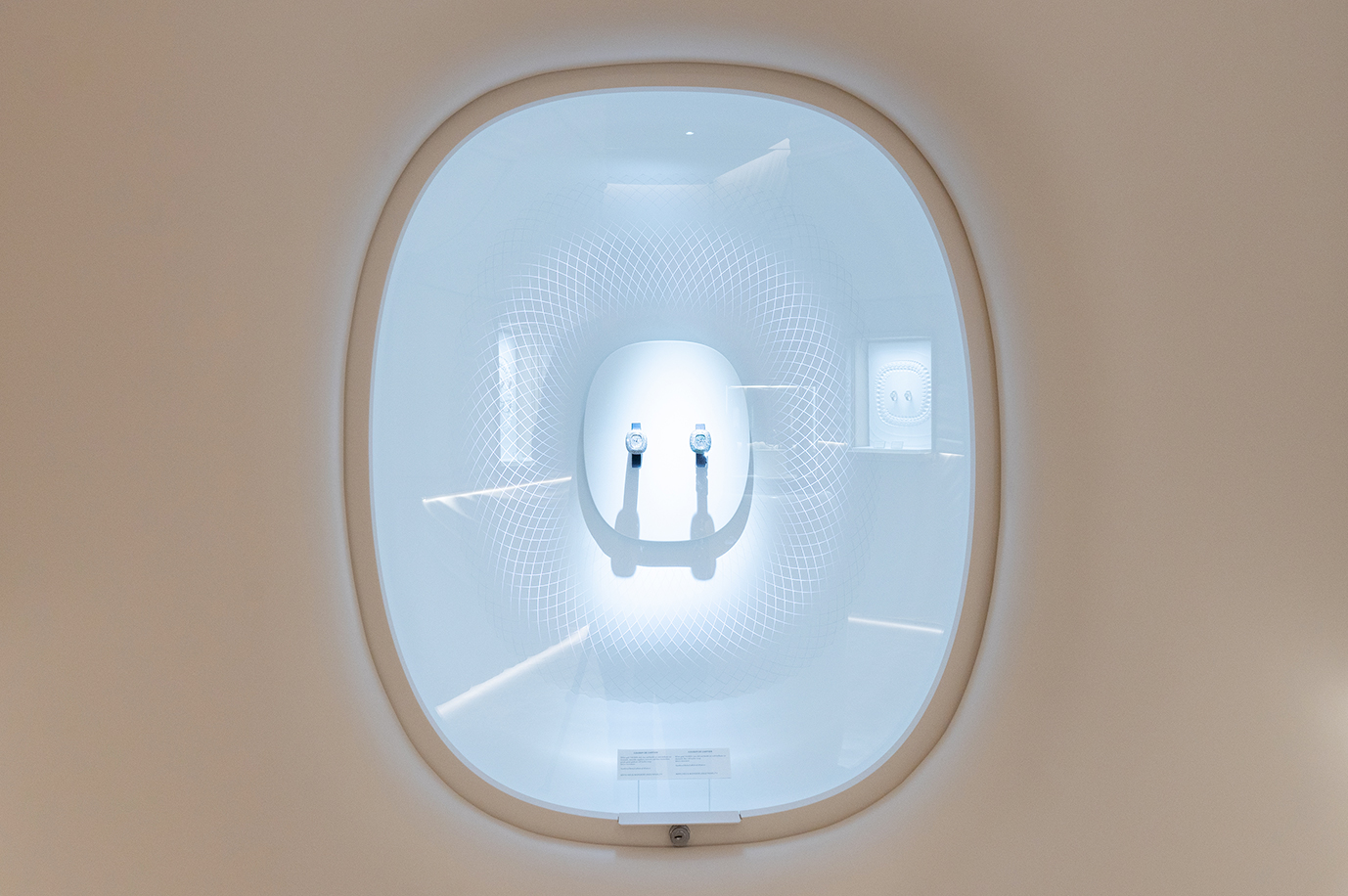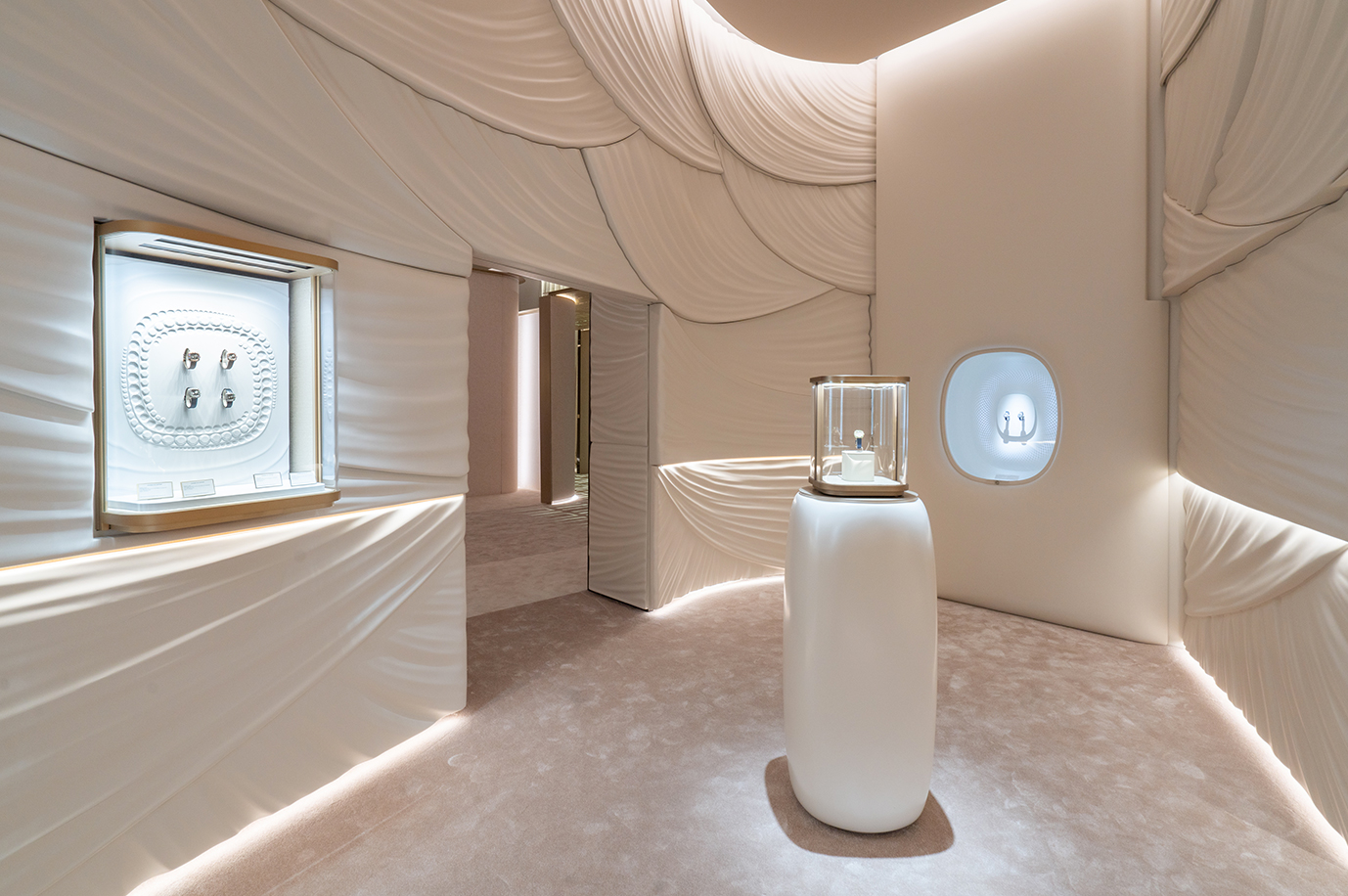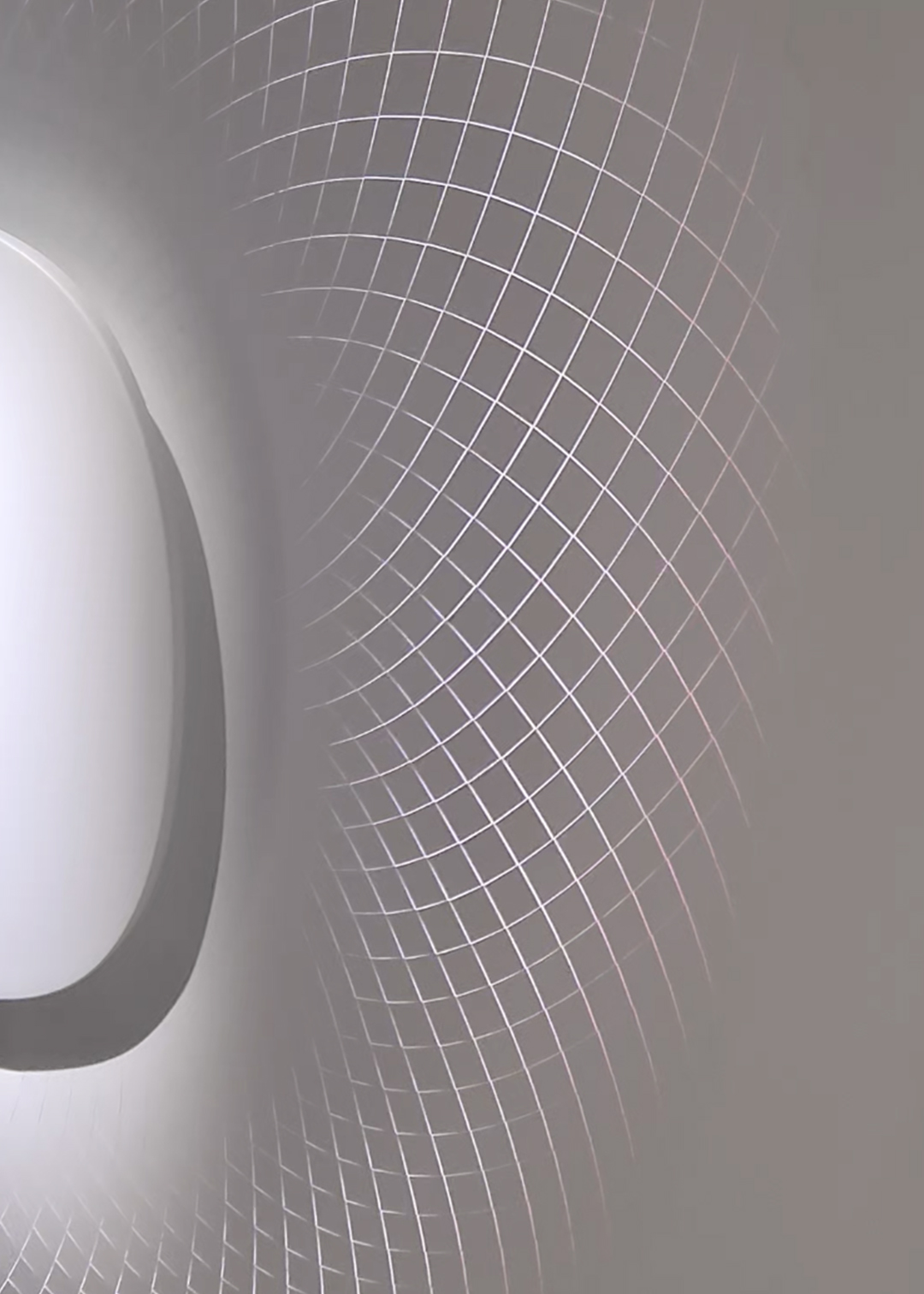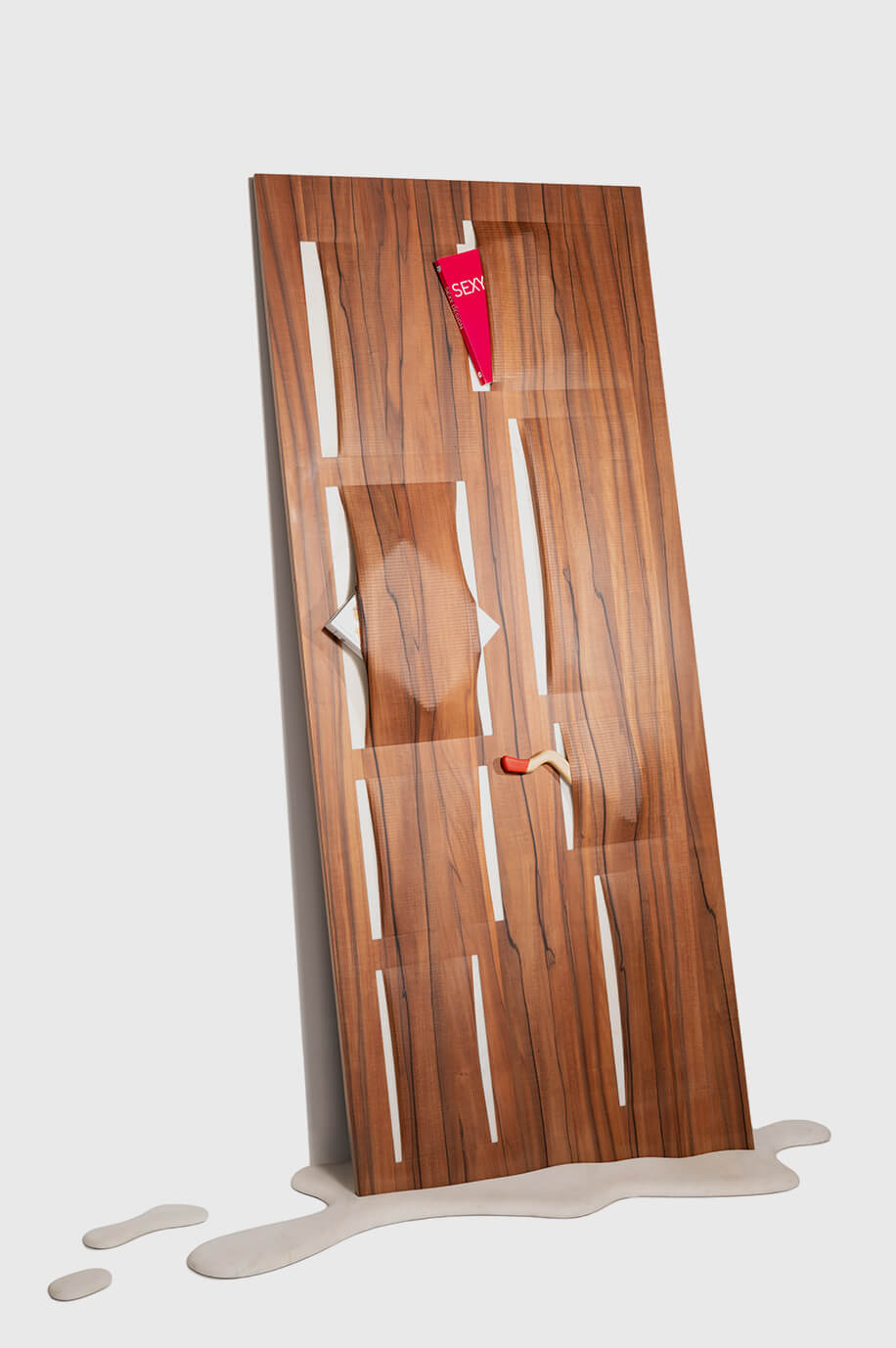 MELT
Woowood© – Innovation ARCA
ARCA a rendu le bois aussi moue que du caoutchouc, alors pourquoi pas le marbre !? Inspiré et passionné par la notion de mouvement et le surréalisme, cette pièce de bois semble fondre au bain marie et perdre son cœur de marbre (Rose du Portugal). Œuvre, mais également mur de rangement grâce à notre technologie de bois souple WOOWOOD©. Le bois de Tinéo, par son veinage marqué renforce le mouvement des poches.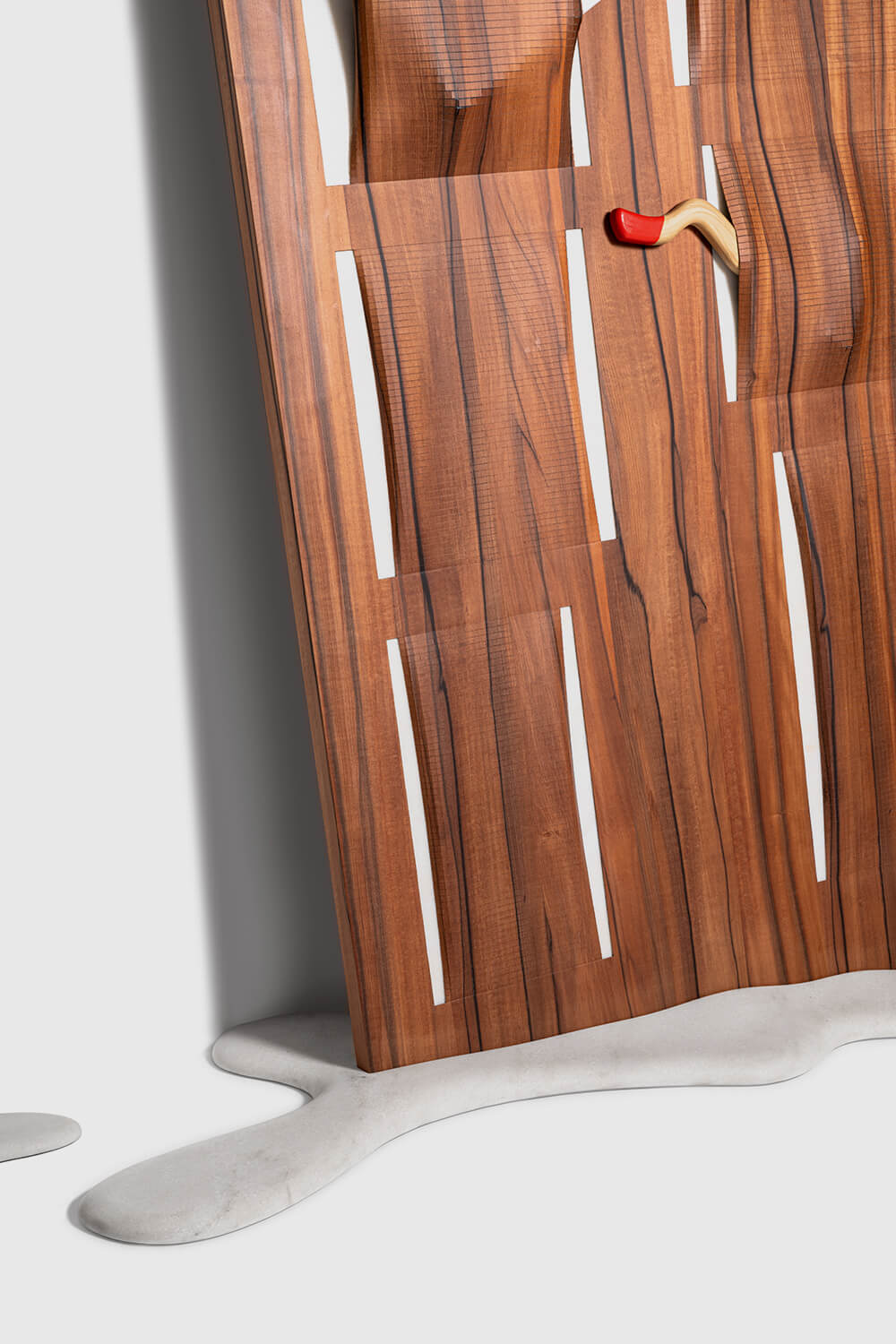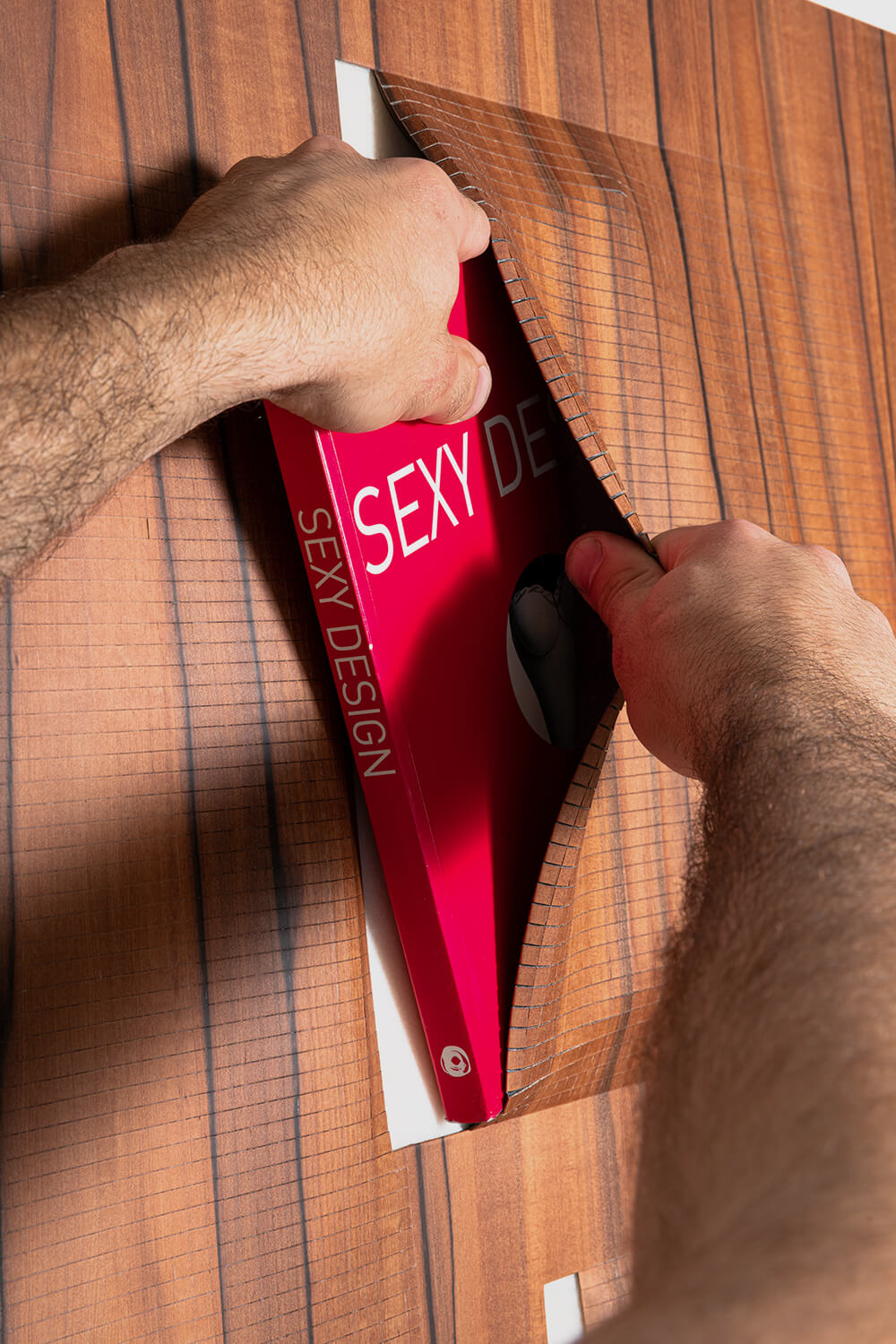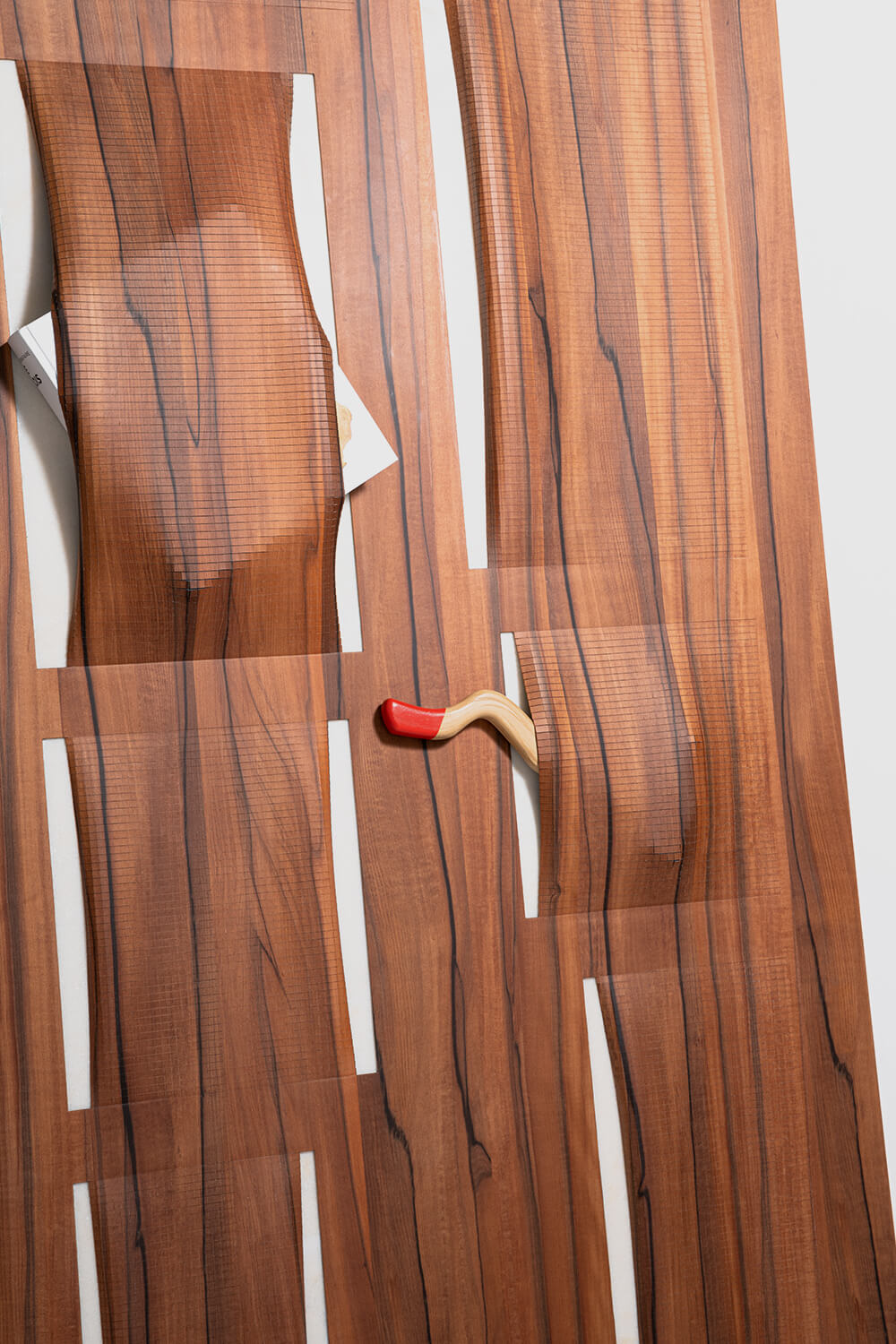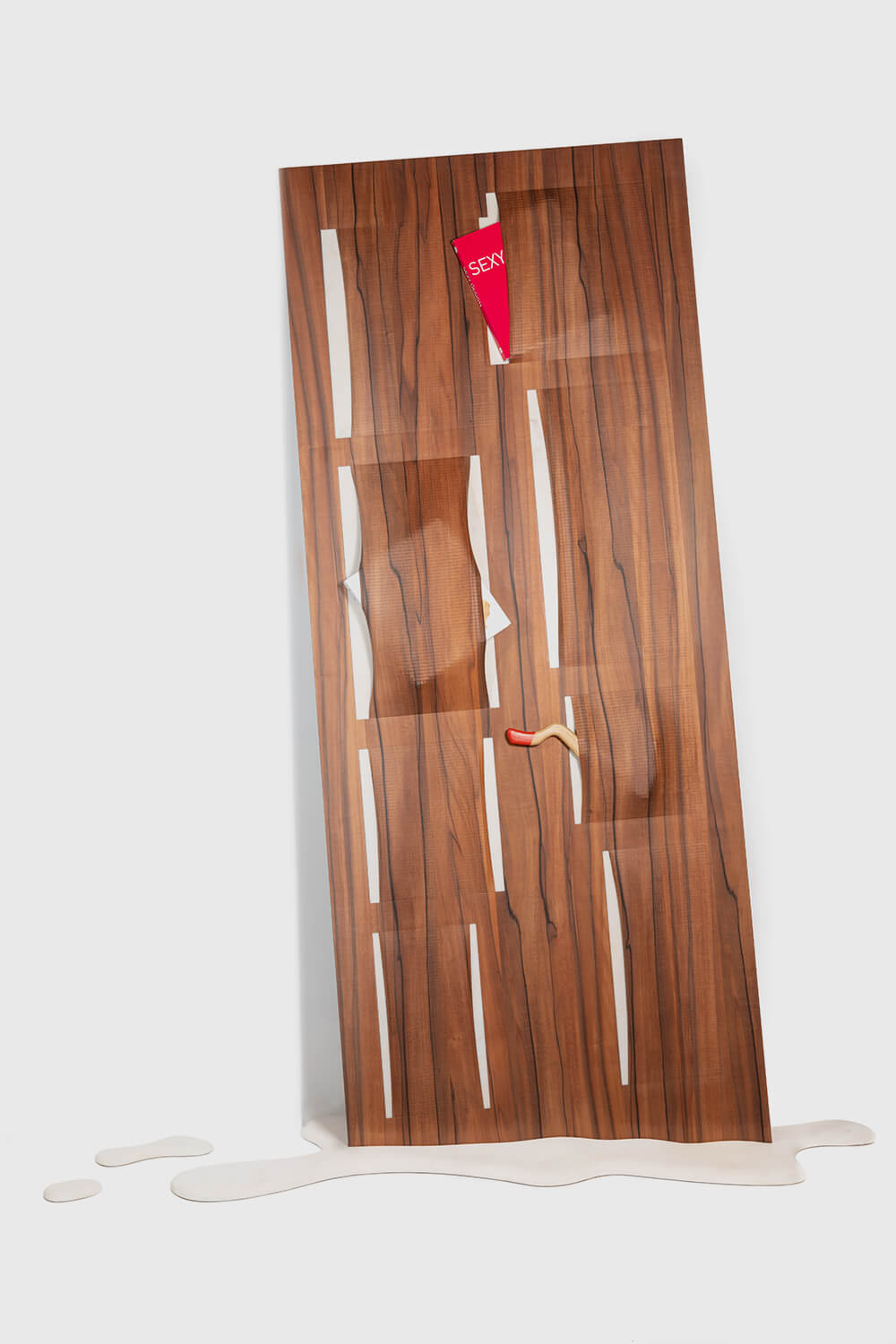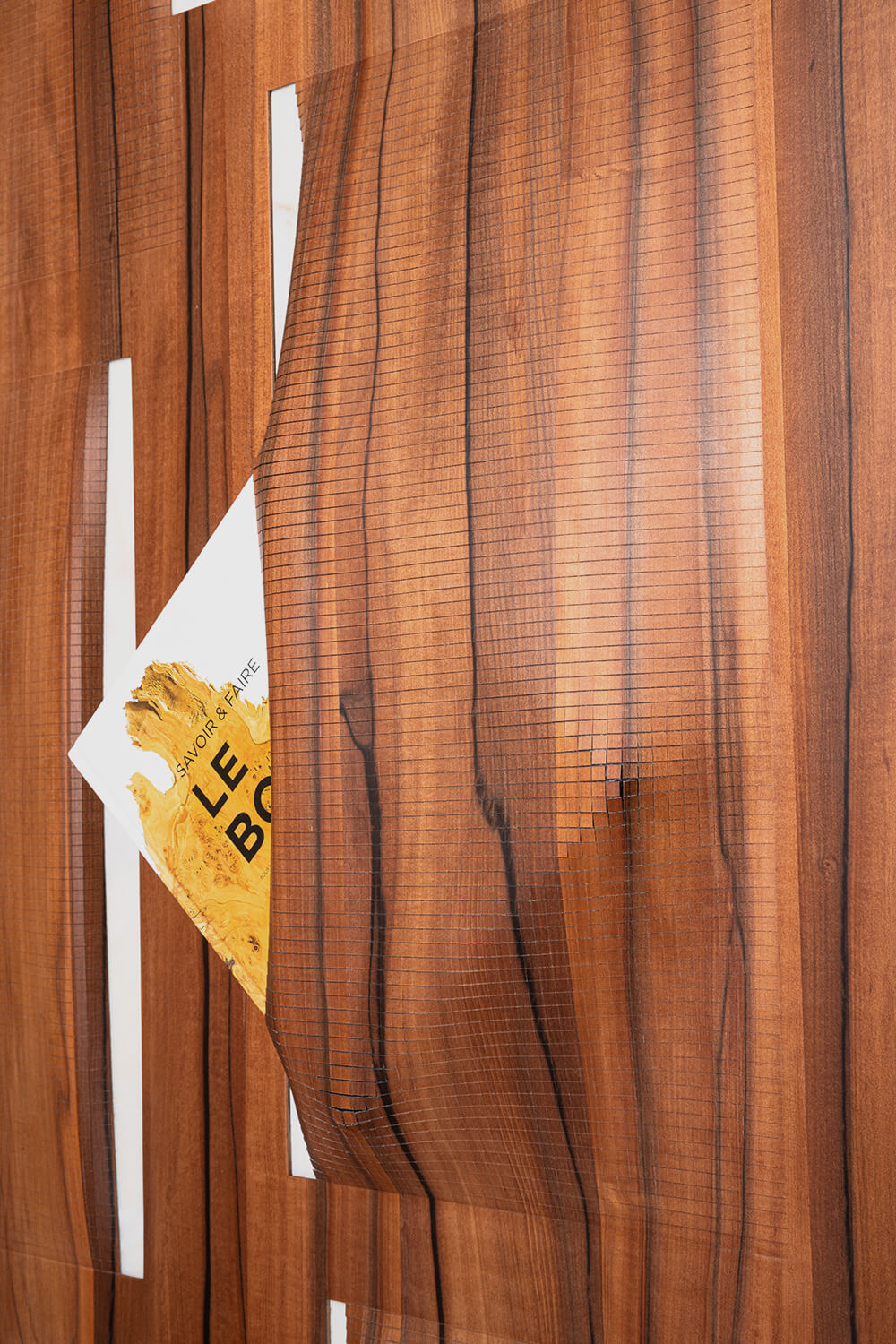 TRAMETES
Woowood© – Innovation ARCA
Tableau console inspiré des polypores caoutchouteux fixés aux écorces d'arbres. Composé d'un miroir dégradé, de tablettes en plastiques recyclé, Le Pavé et de bandeaux en noyer WOOWOOD©. Dessiné avec notre stagiaire Lucile Chesneau.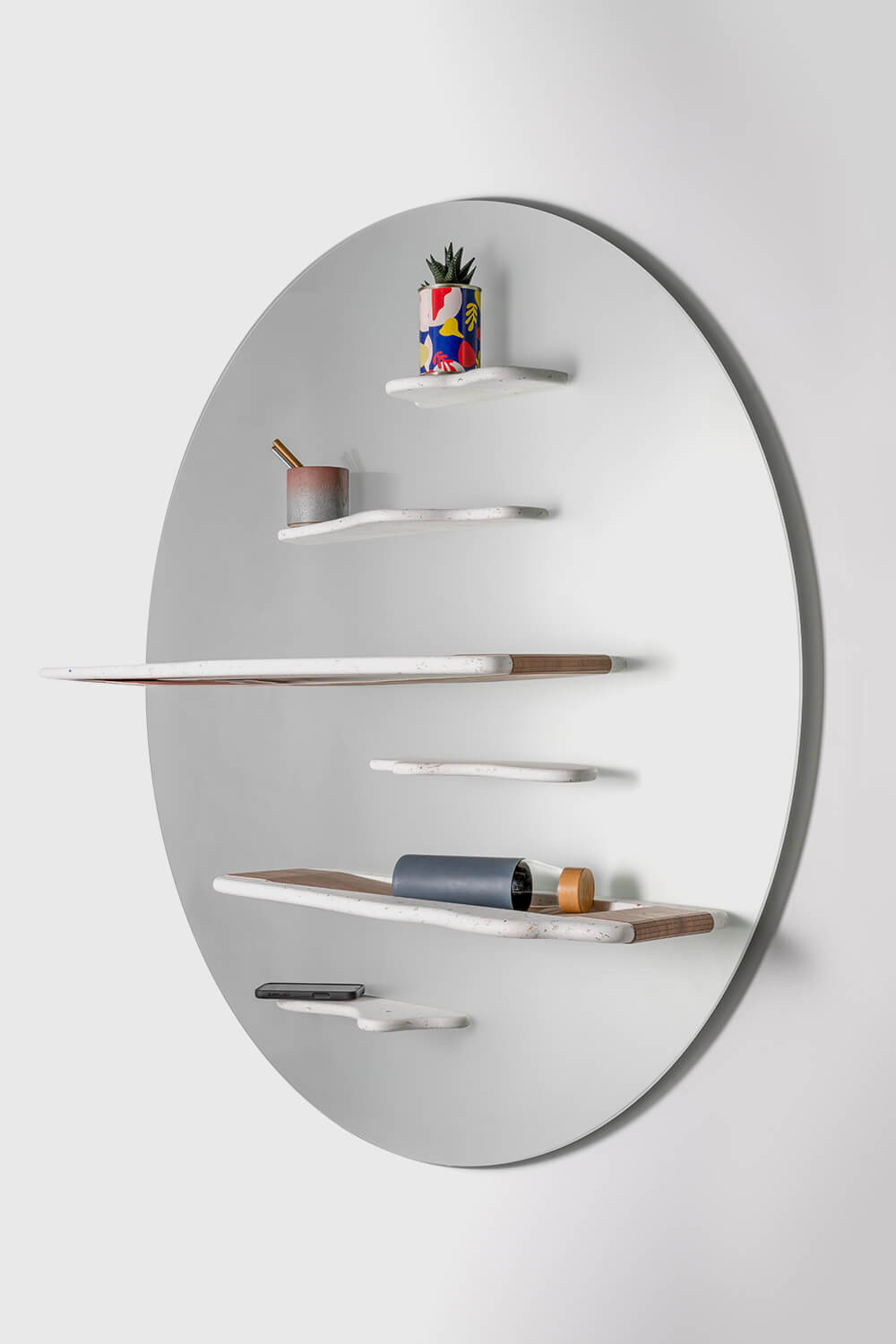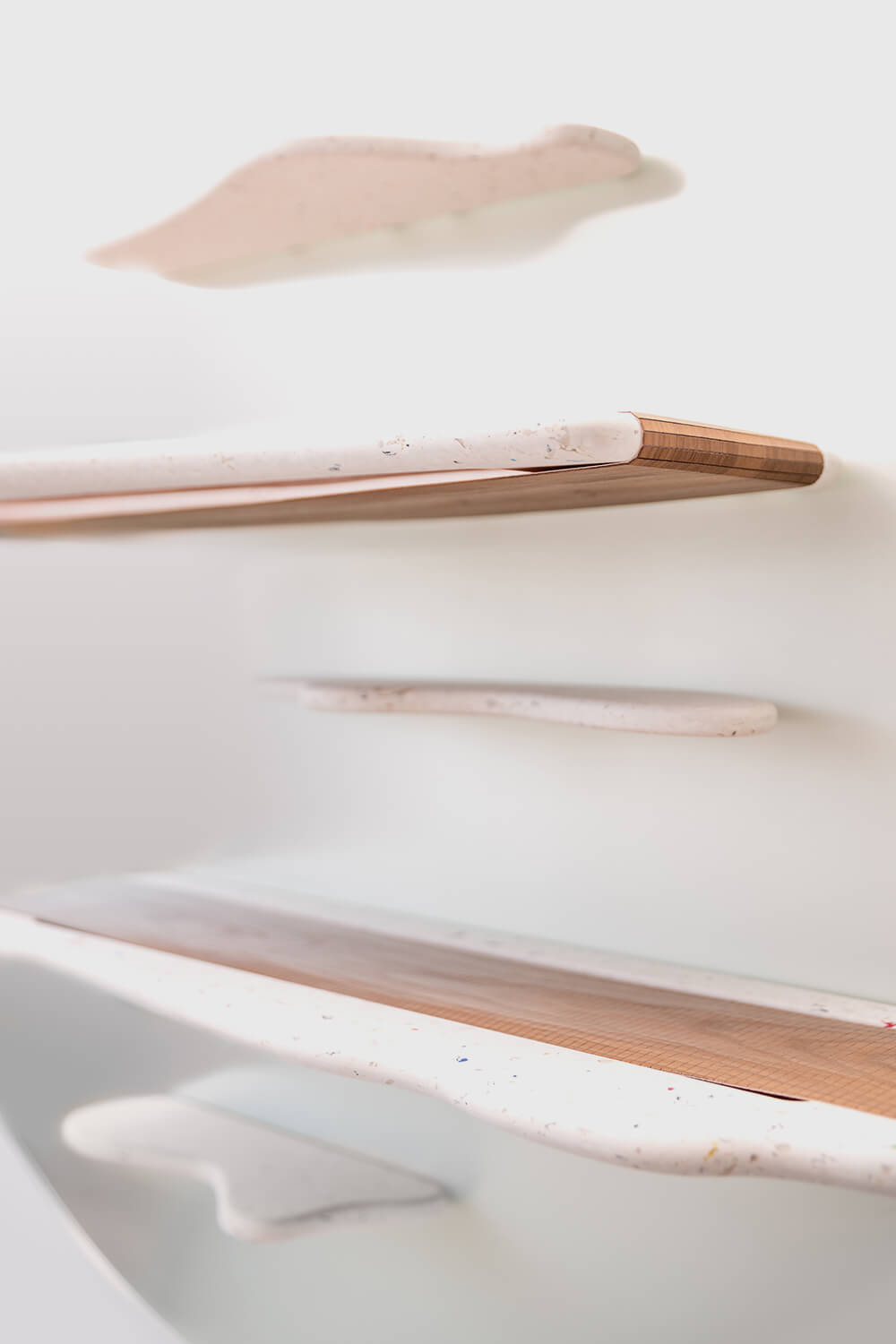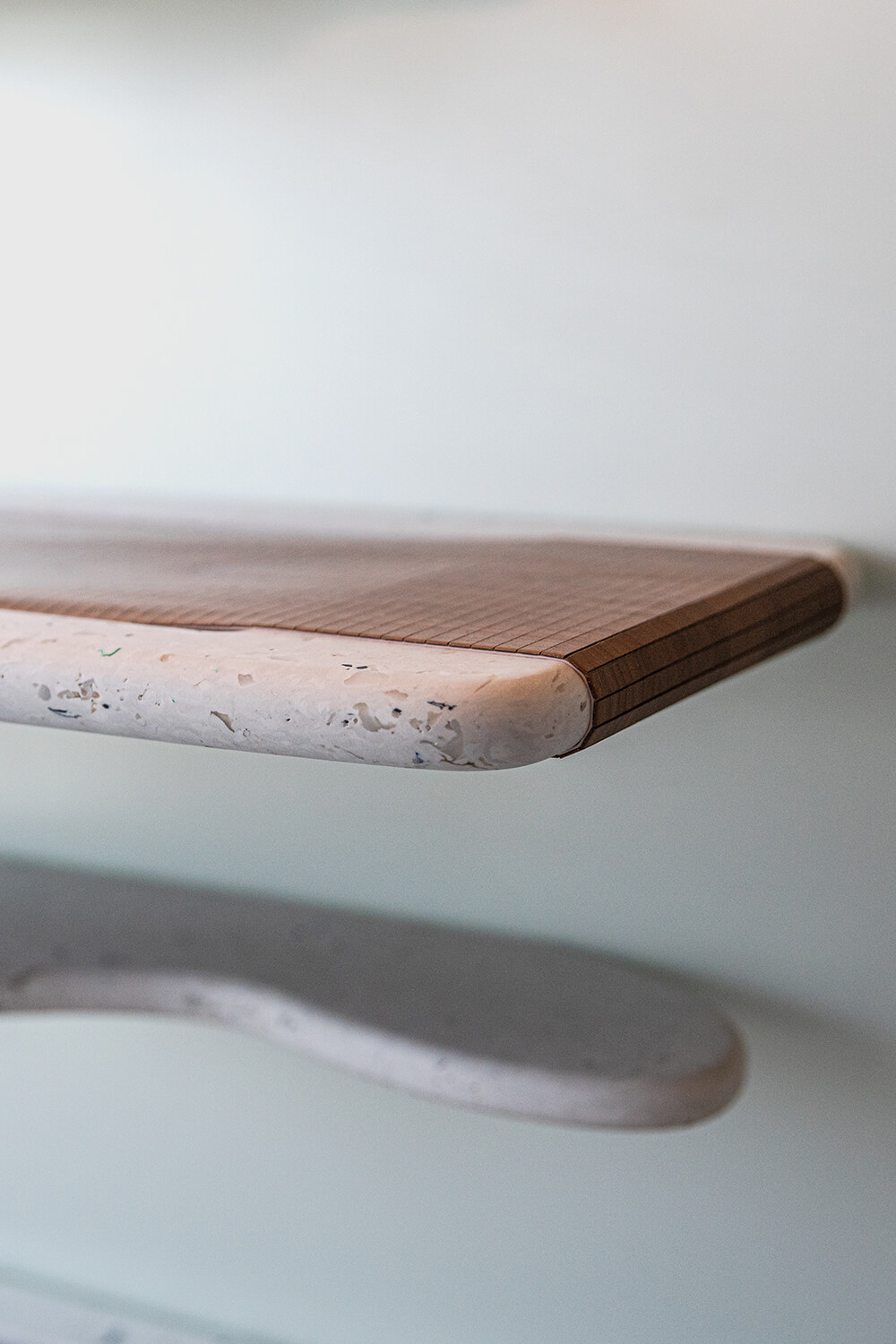 BOIS LARMÉ©
Innovation ARCA

Wood reinforced with metals forming tears. Creation of «rapid ornaments» intimately marrying a veneer of fine essence and a non-ferrous sheet such as aluminum, brass, bronze or copper. It makes the wood more resistant to abrasion and impact. We can print grids in 3D in order to control the patterns, dimensions, colors and relief.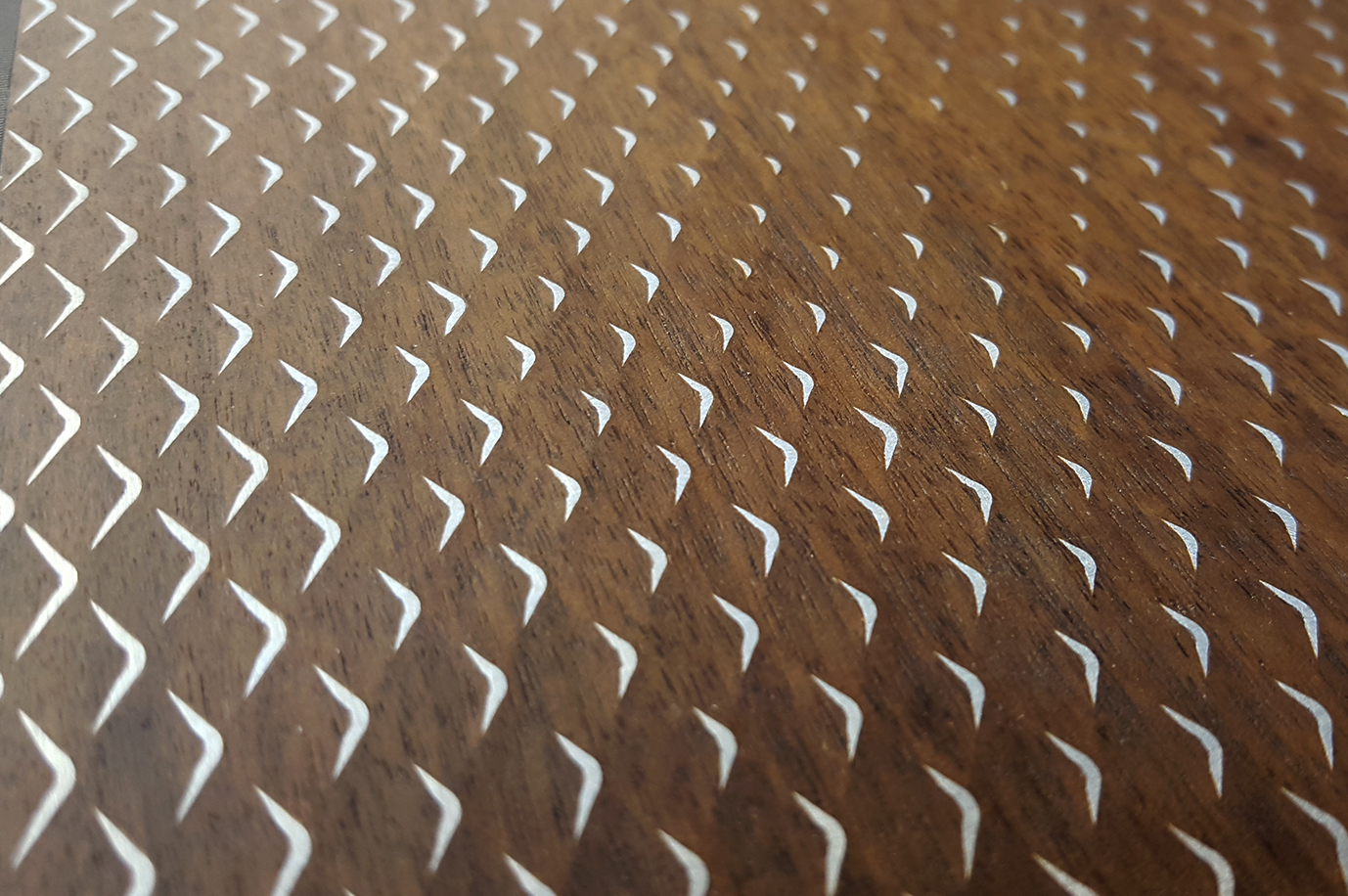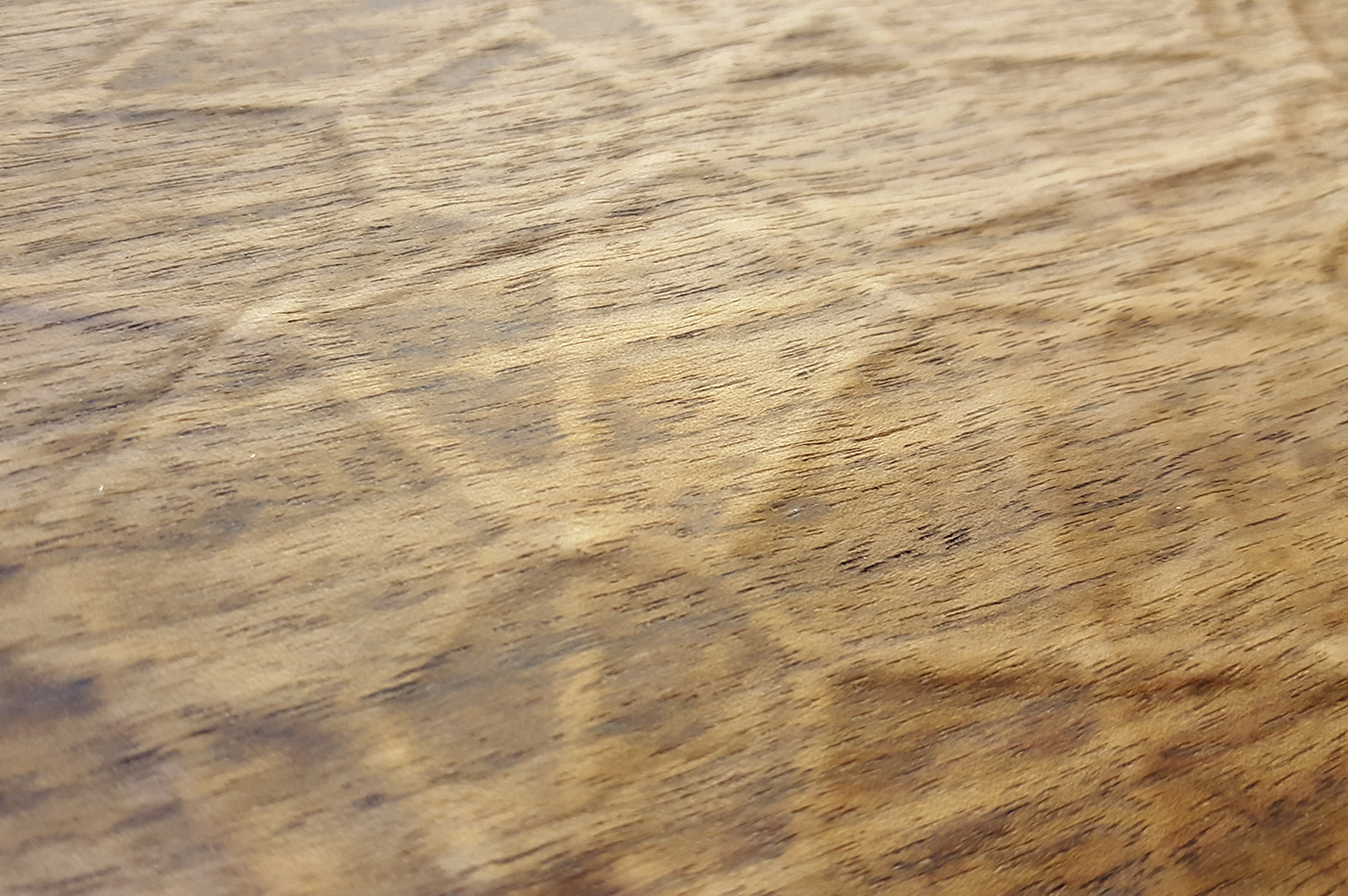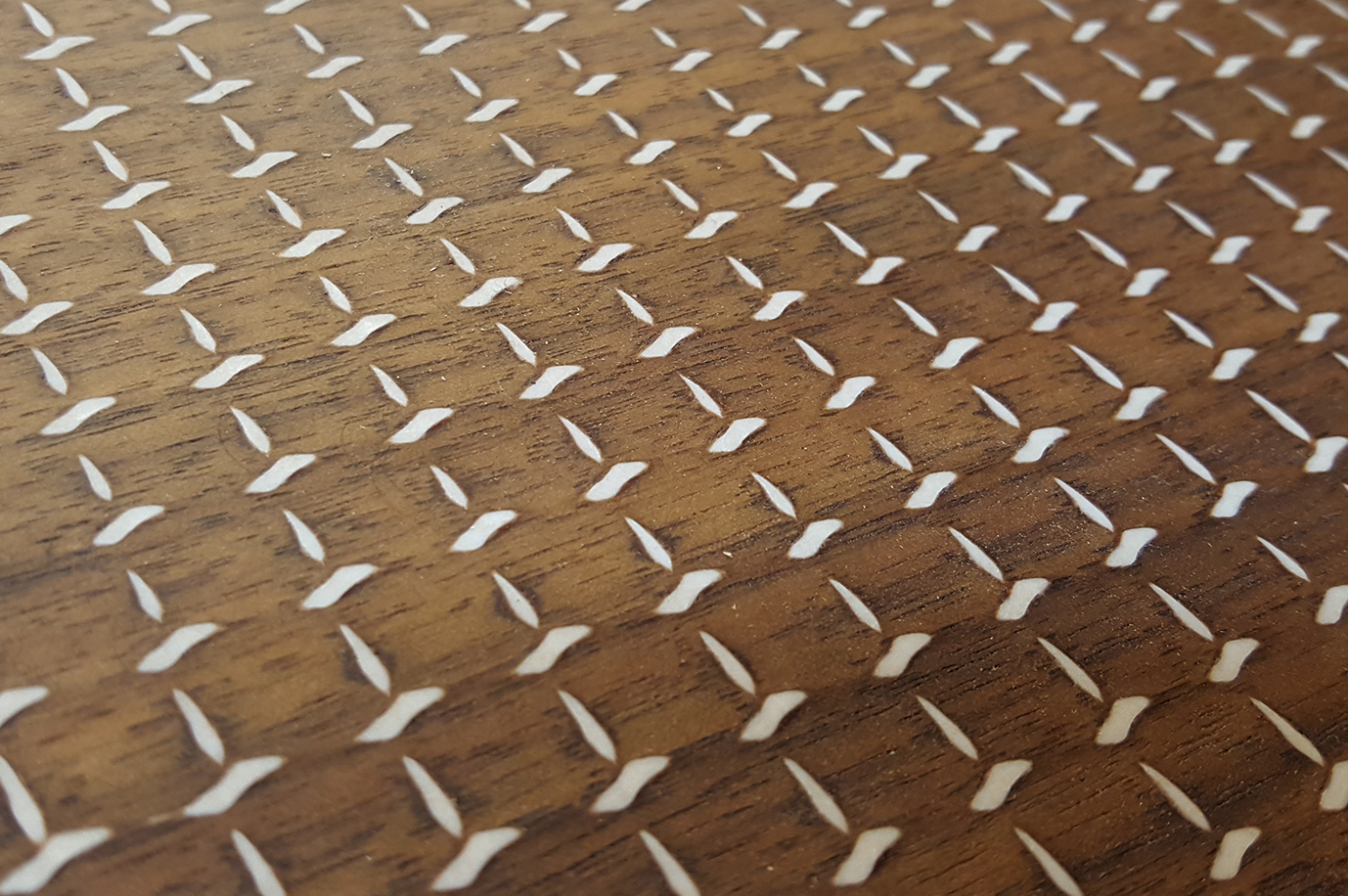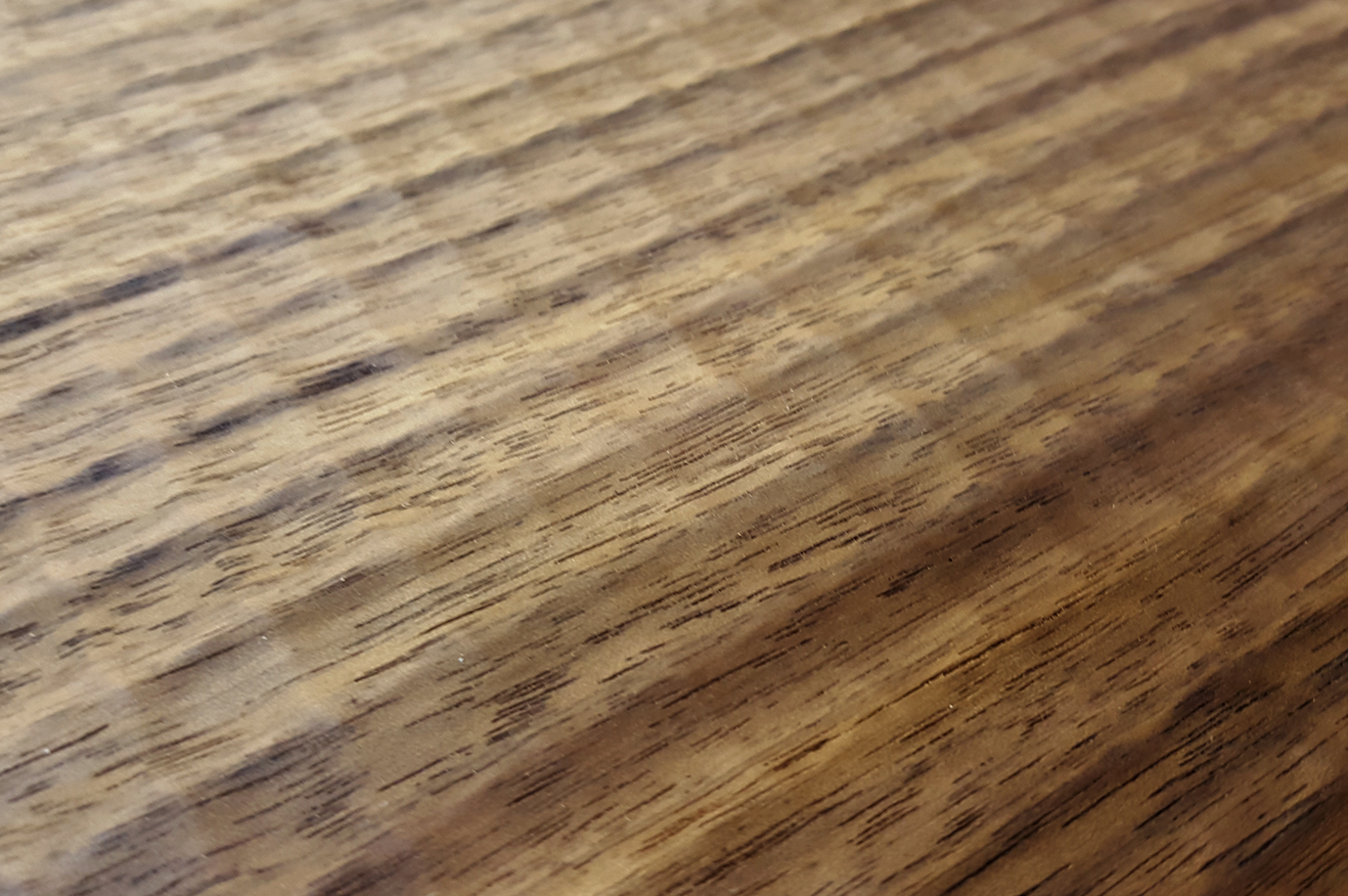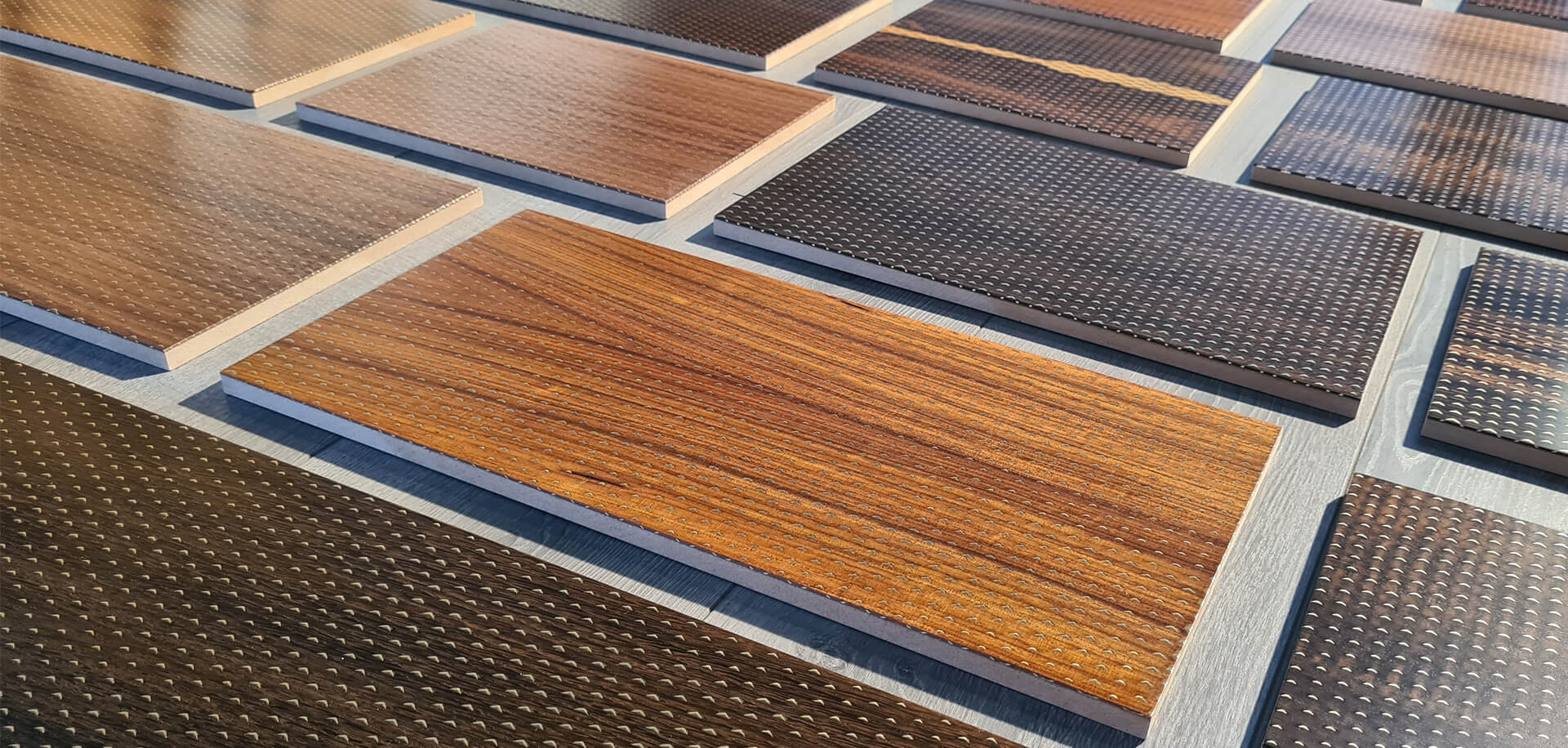 C°WOOD©
Innovation ARCA

 It can be bent or twisted during cooling using simple tensioners or clamps and avoiding a complex die. To considerably increase these bending radii, we have joined forces with «Bois Dentelle Dalbergia» technology and its microscopic perforations. This technology also works with teardrop wood.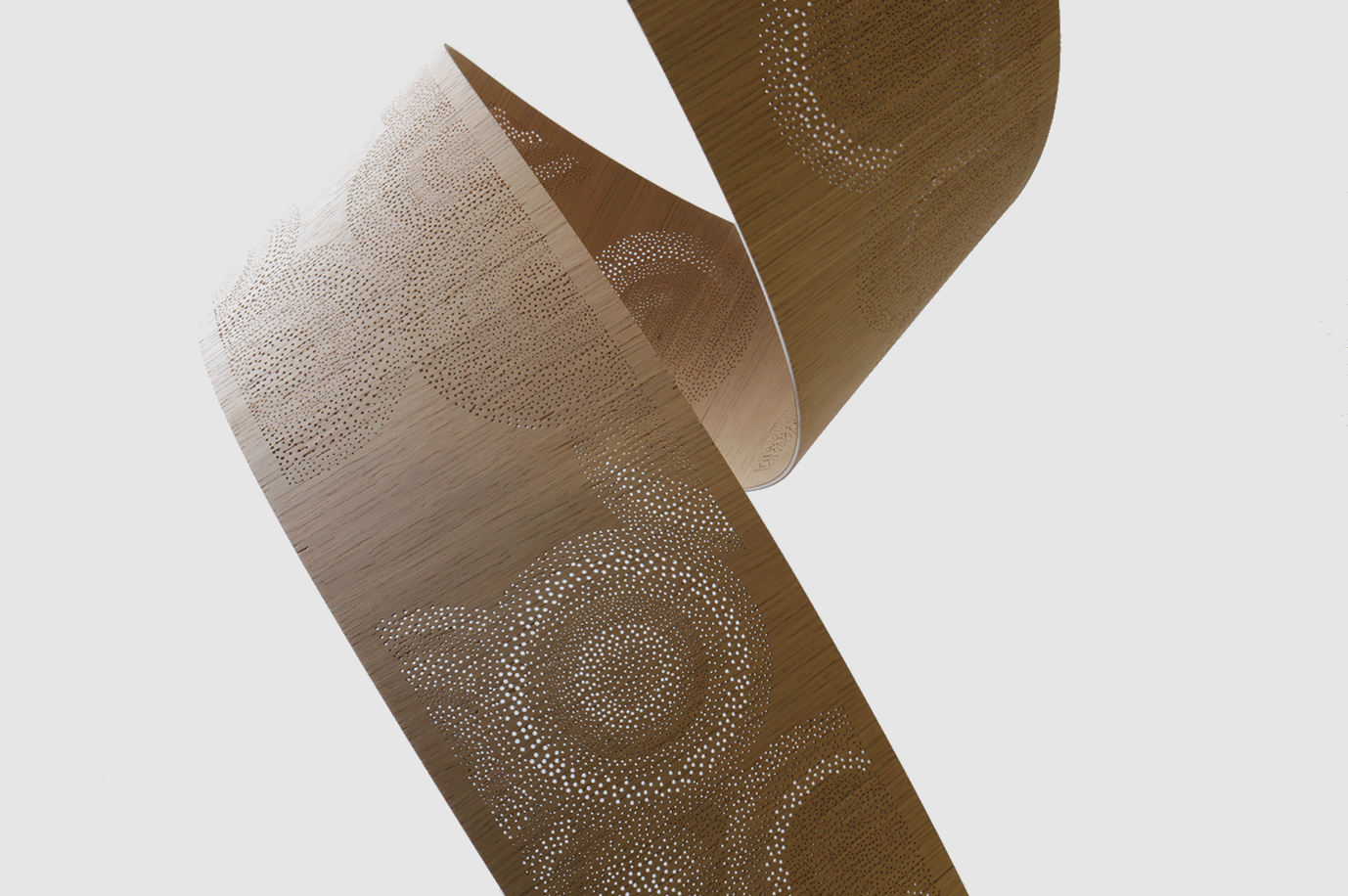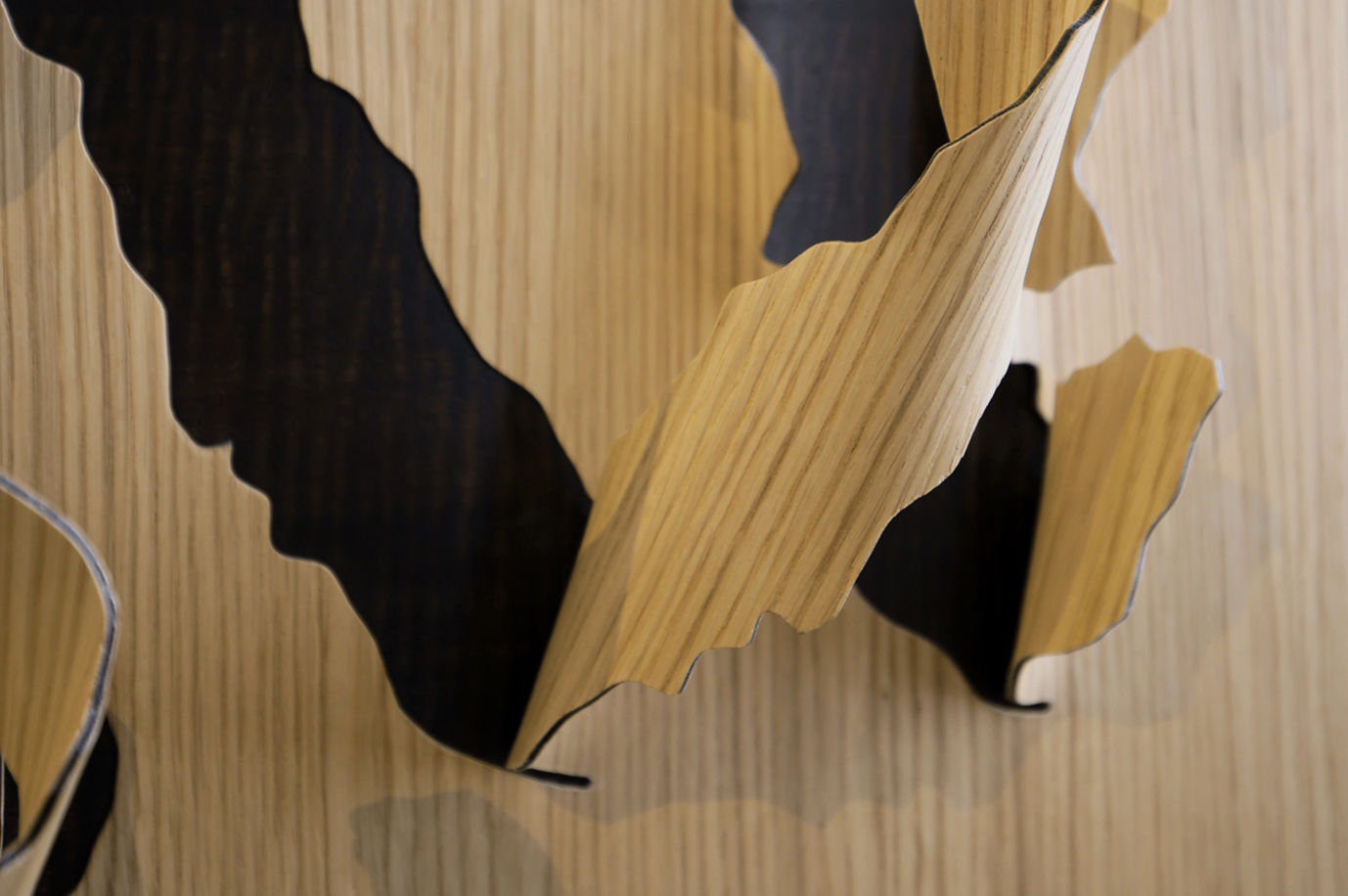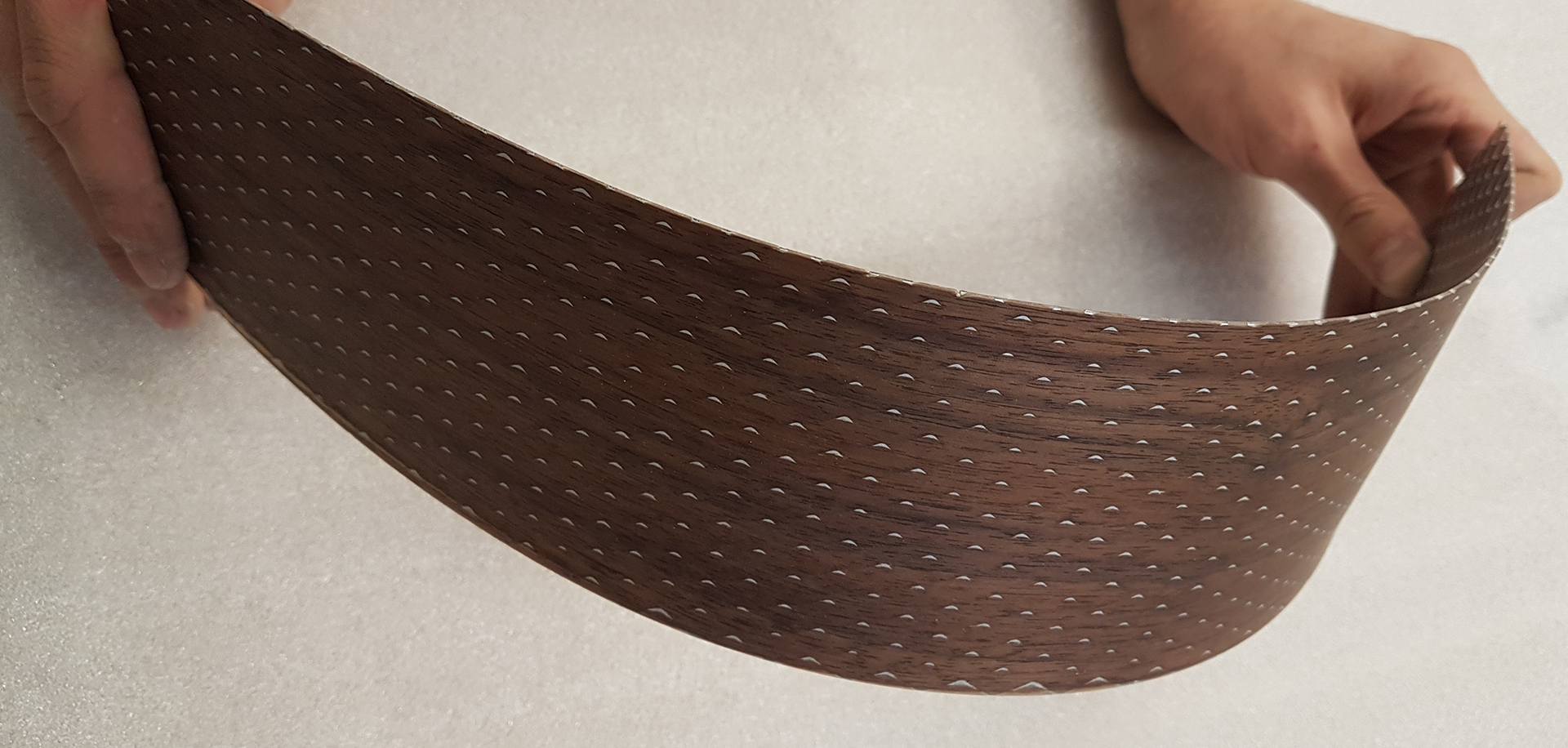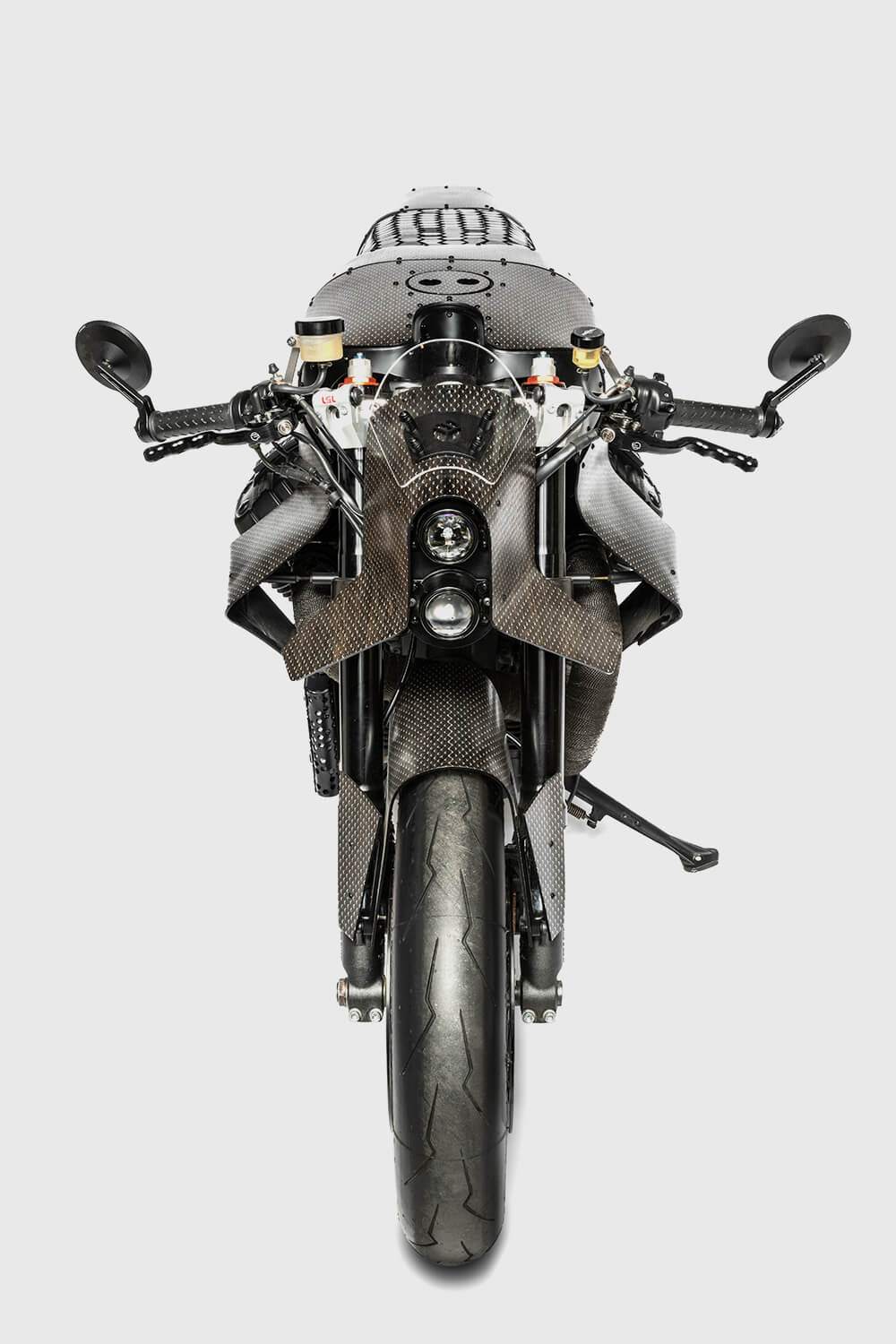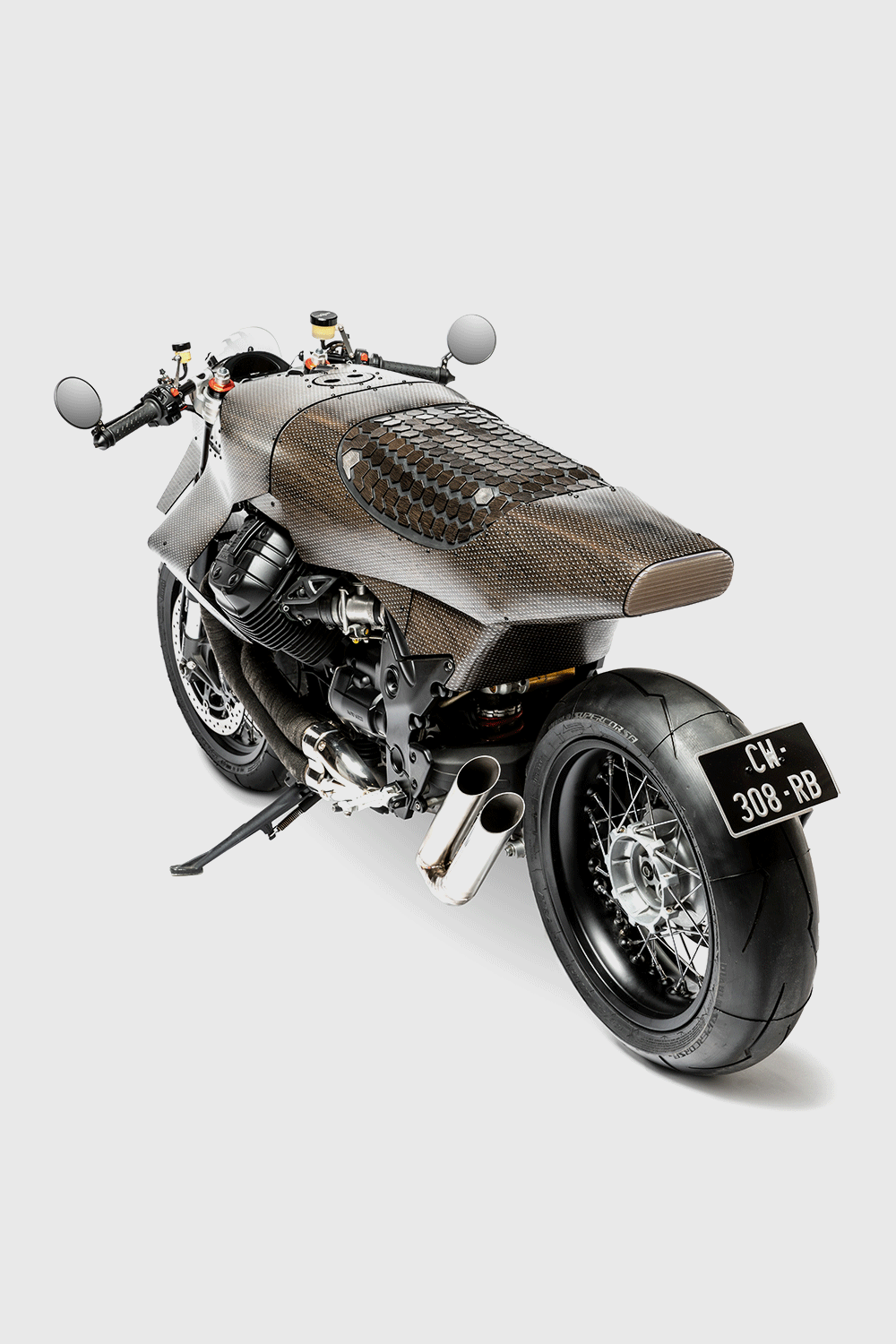 WOOD EAGLE
Innovation ARCA

Comment combiner ses passions : le bois, l'innovation, la moto… Un vieux rêve devenu réalité par un beau travail d'équipe sur une base de Guzzi Griso 1200cm3. Les carénages sont en BOIS LARMÉ©, ainsi renforcés et facile à refaire en cas de chute. Le siège apparait à l'allumage et peu se régler suivant la taille du pilote et son style de conduite. Dessiné en collaboration avec Alban Jaunay de Banb Motorcycles. Merci au Garage Good Kids Motorcycles pour l'échappement et les durites sur mesures. Un énorme travail de Gaëtan Guillaumin ! Chêne des marais, aluminium, PVC thermoformé…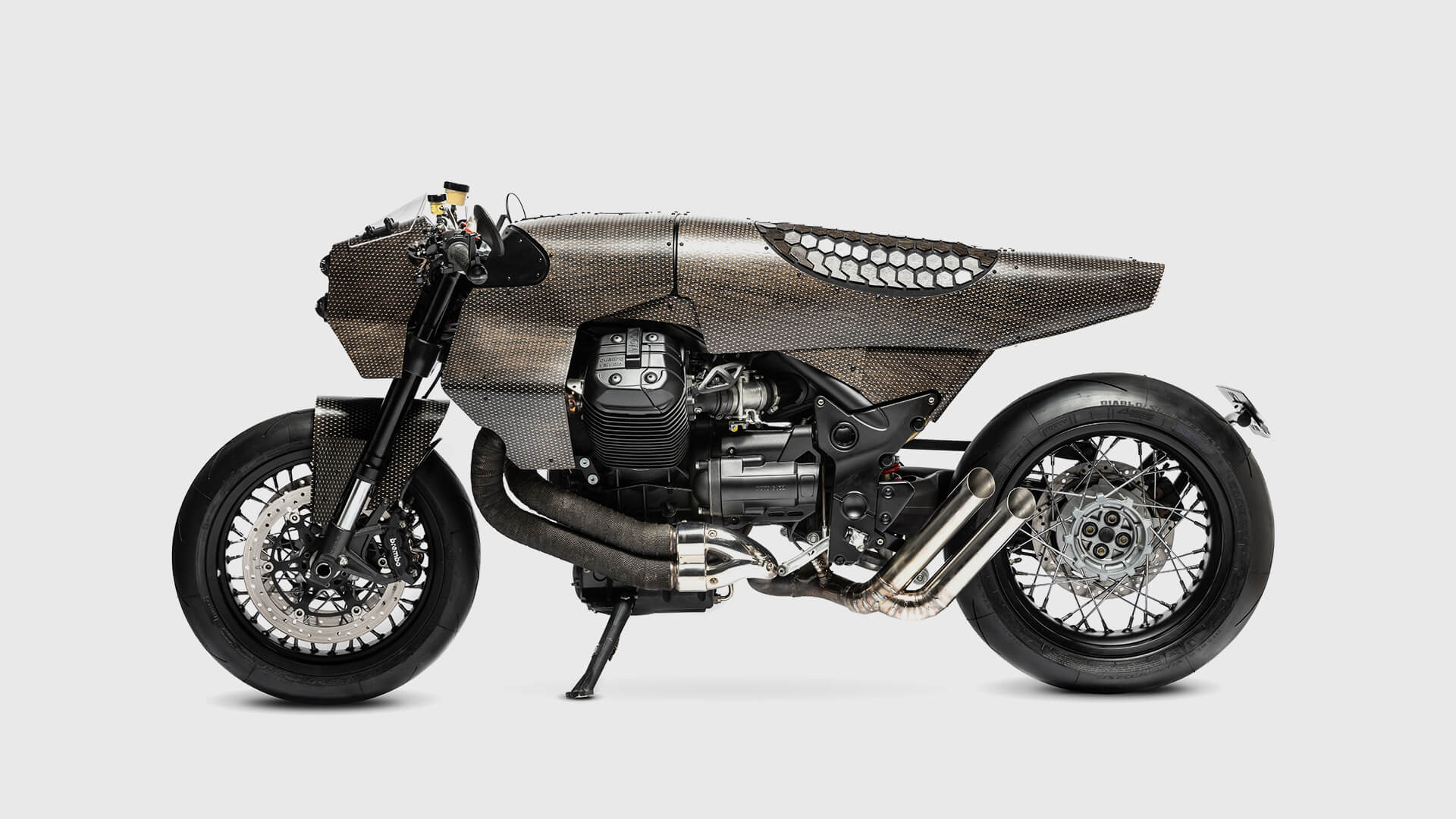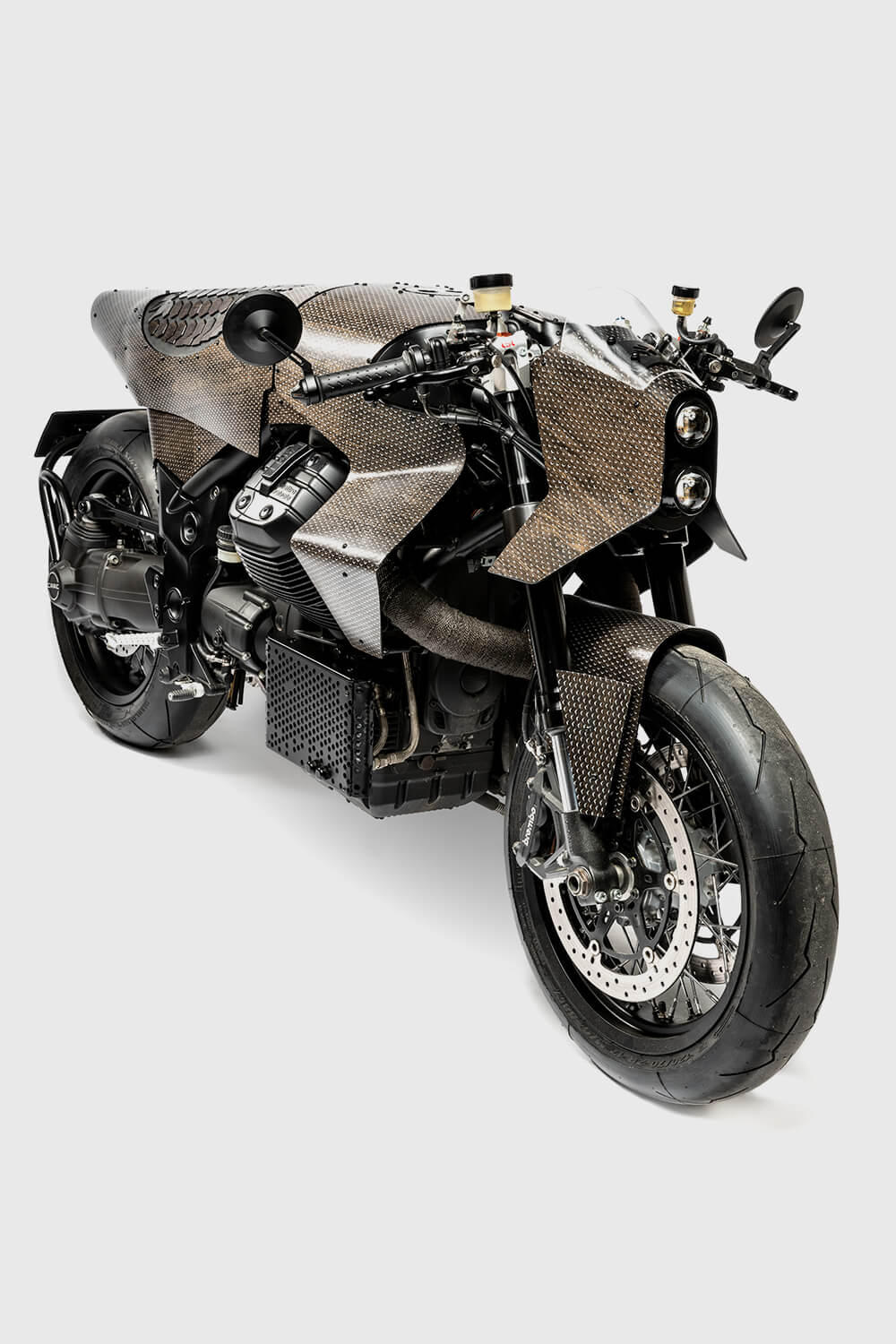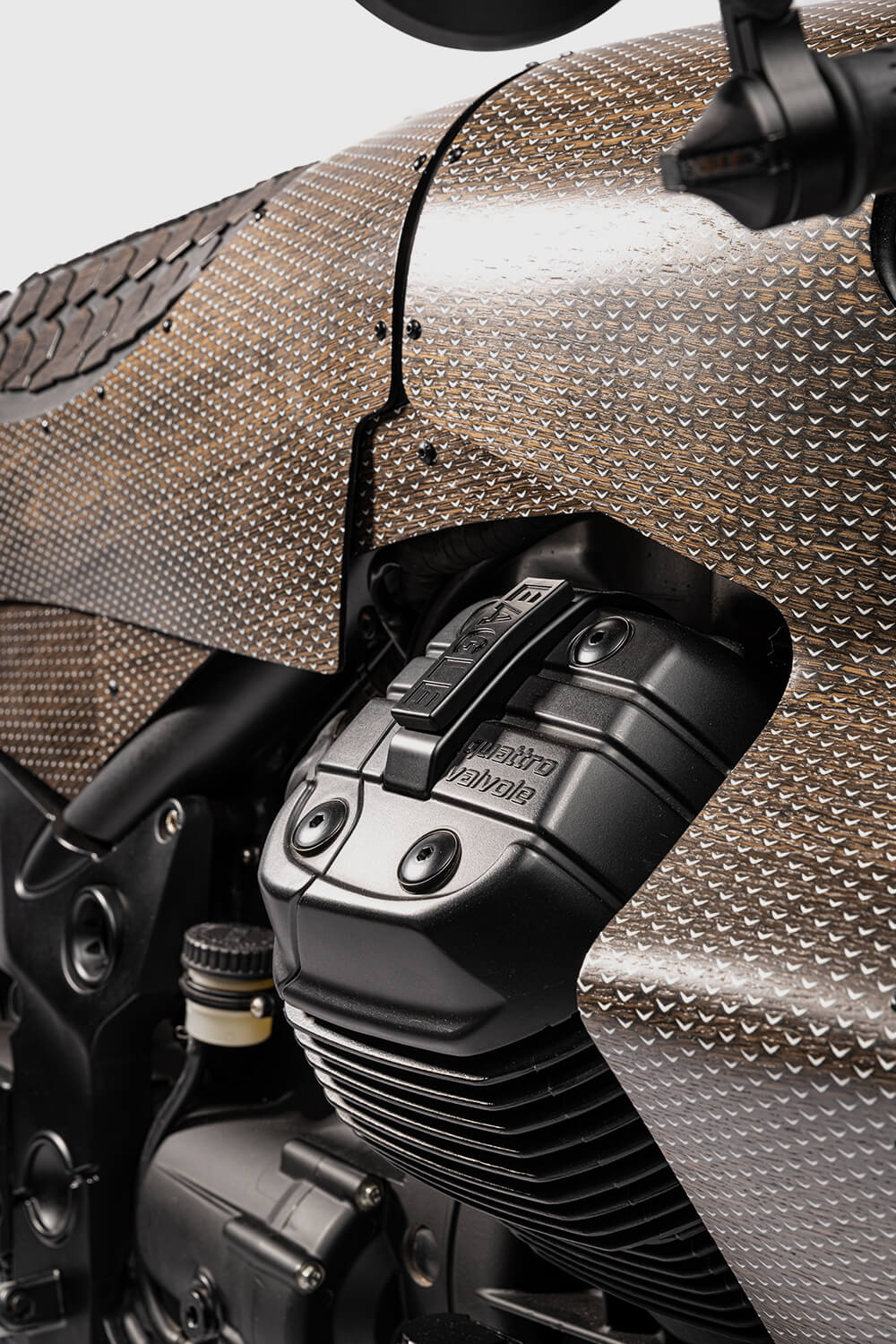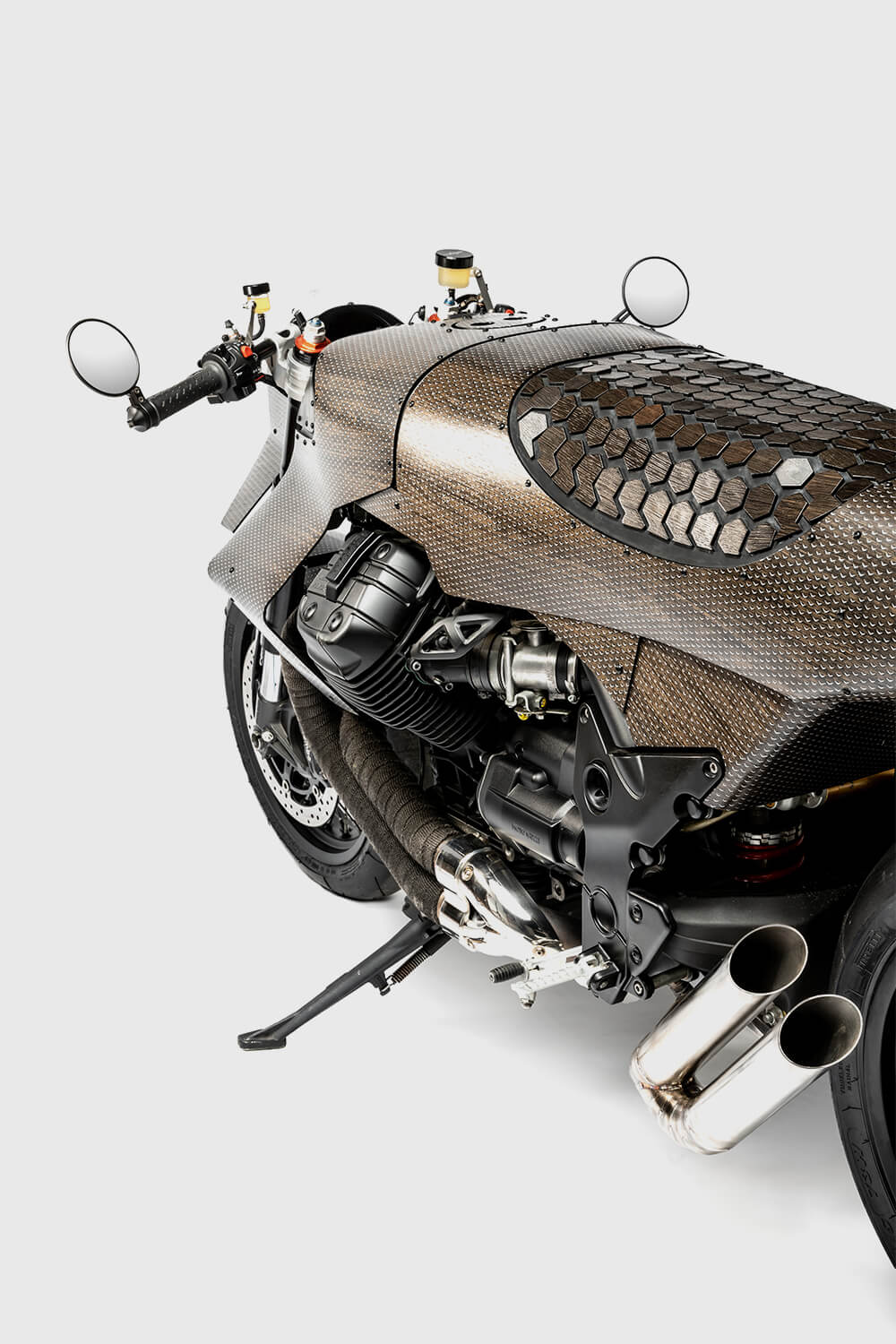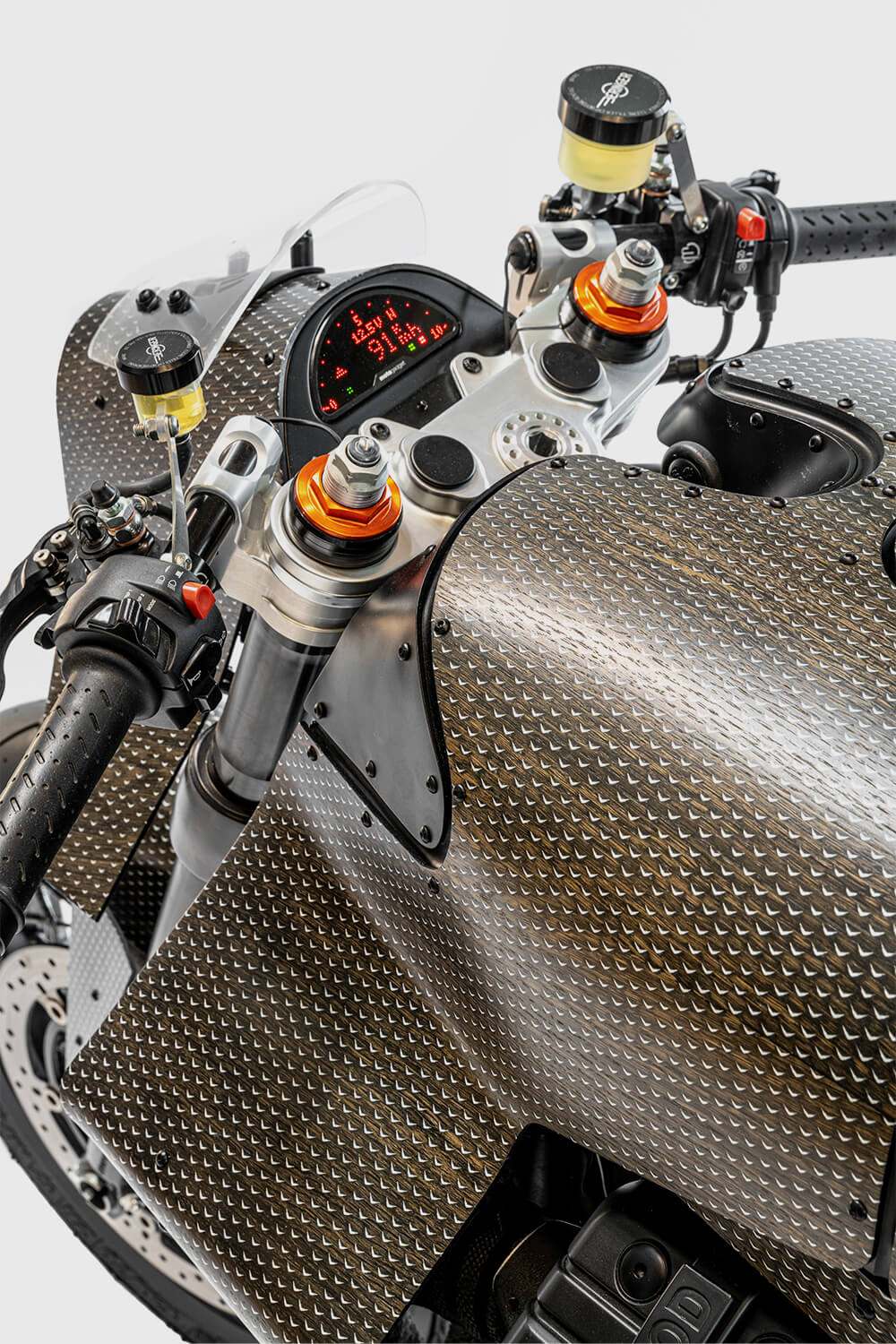 ARCANE
C°Wood© – Innovation ARCA
Nous avons demandé à notre ami artiste et designer Jörg GESSNER de créer une pièce avec notre C°-WOOD© en noyer US. Il a dessiné et maquetté cette pièce magnifique, pleine de subtilités et de détails, où notre bois thermoformable est mis en tension pour créer une assise légère et résistante, inspirée de l'architecture sacrée et ses croisées d'ogives.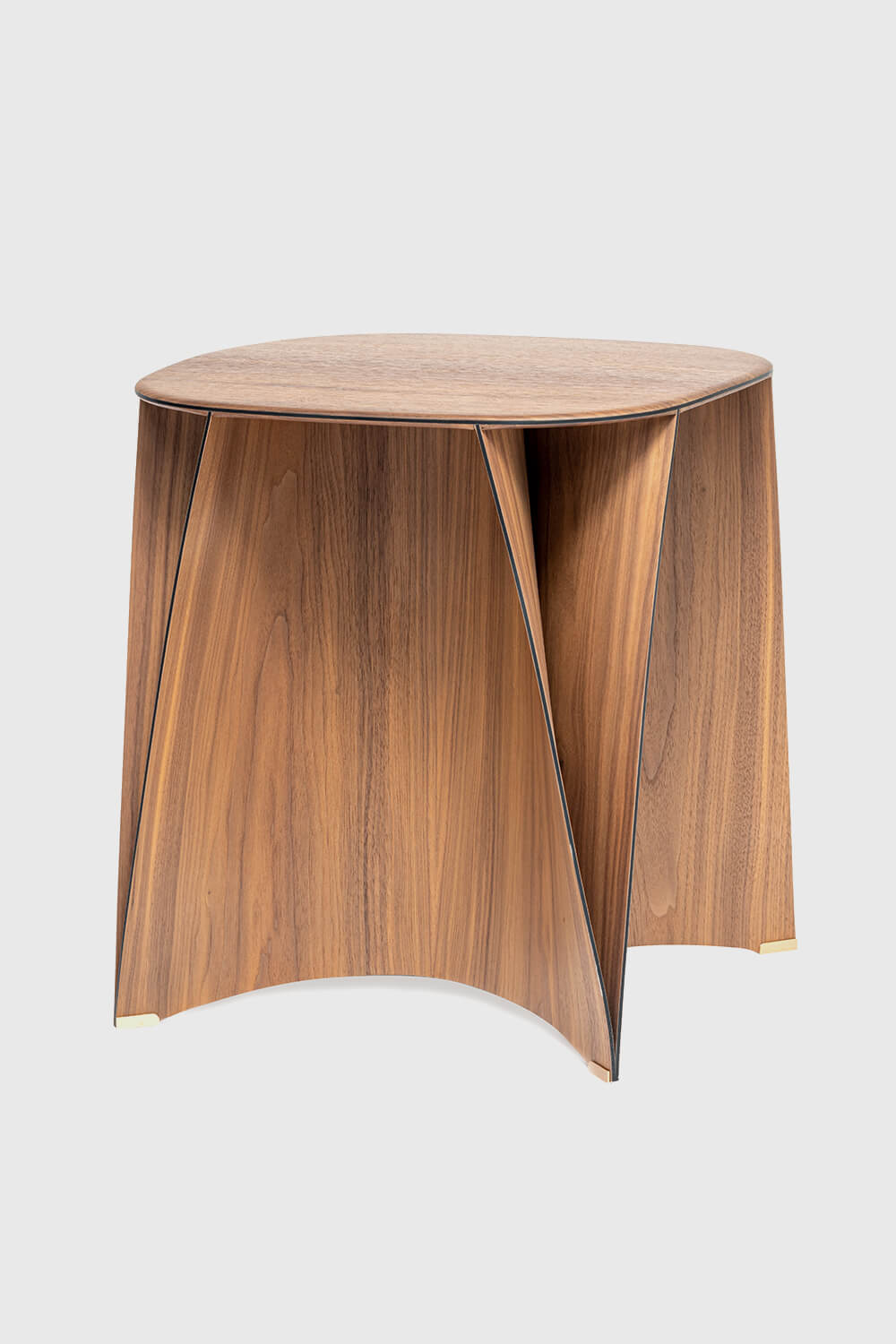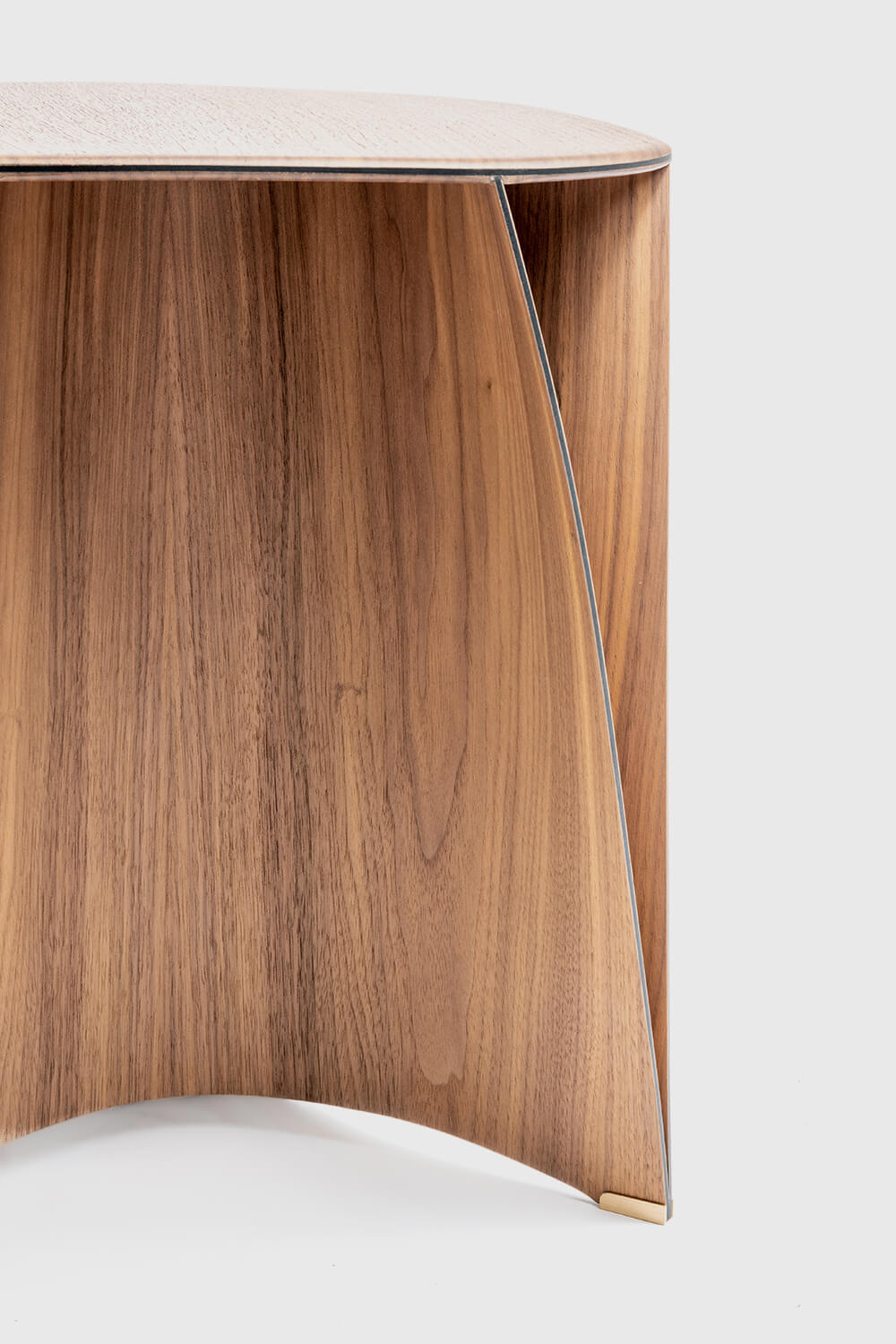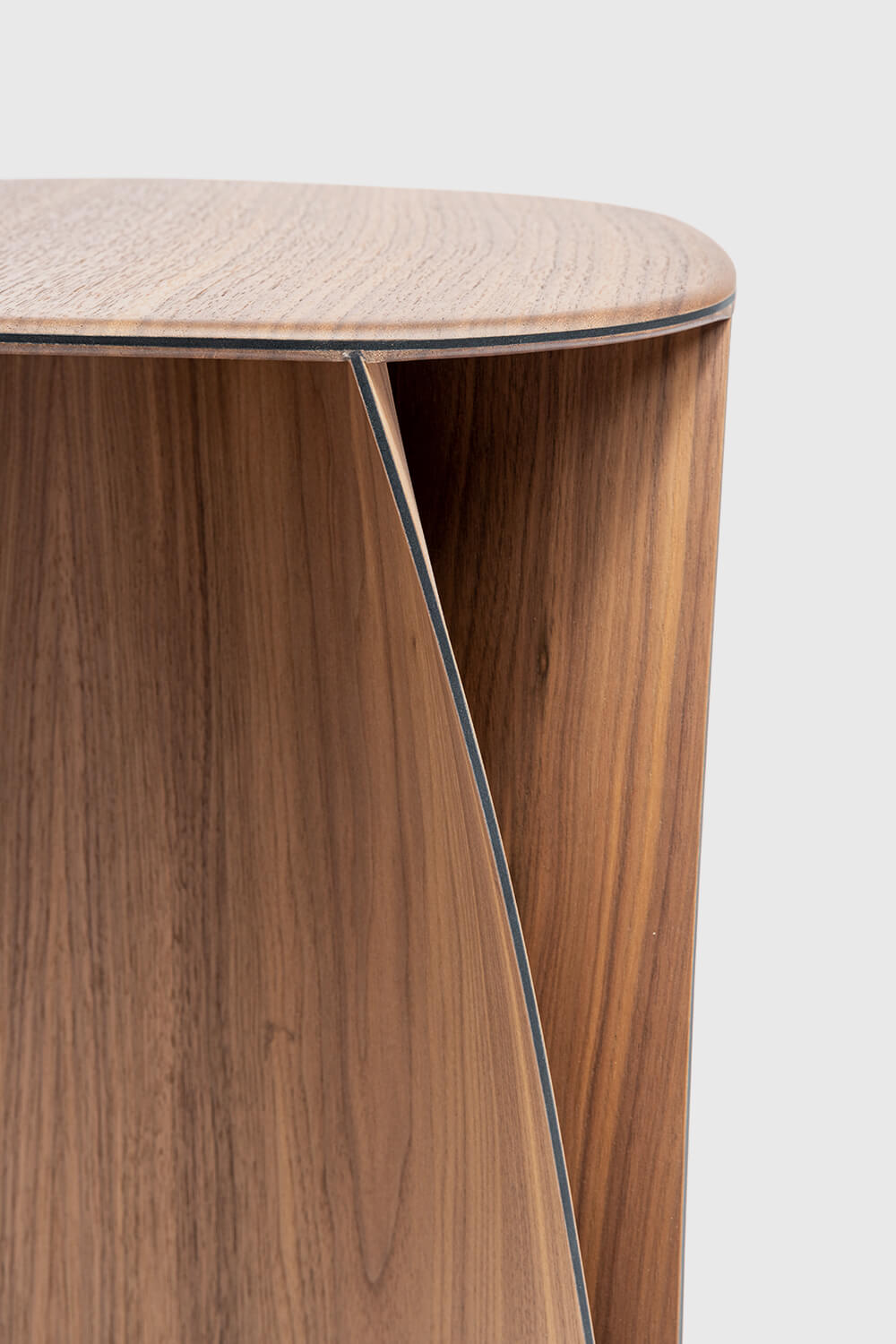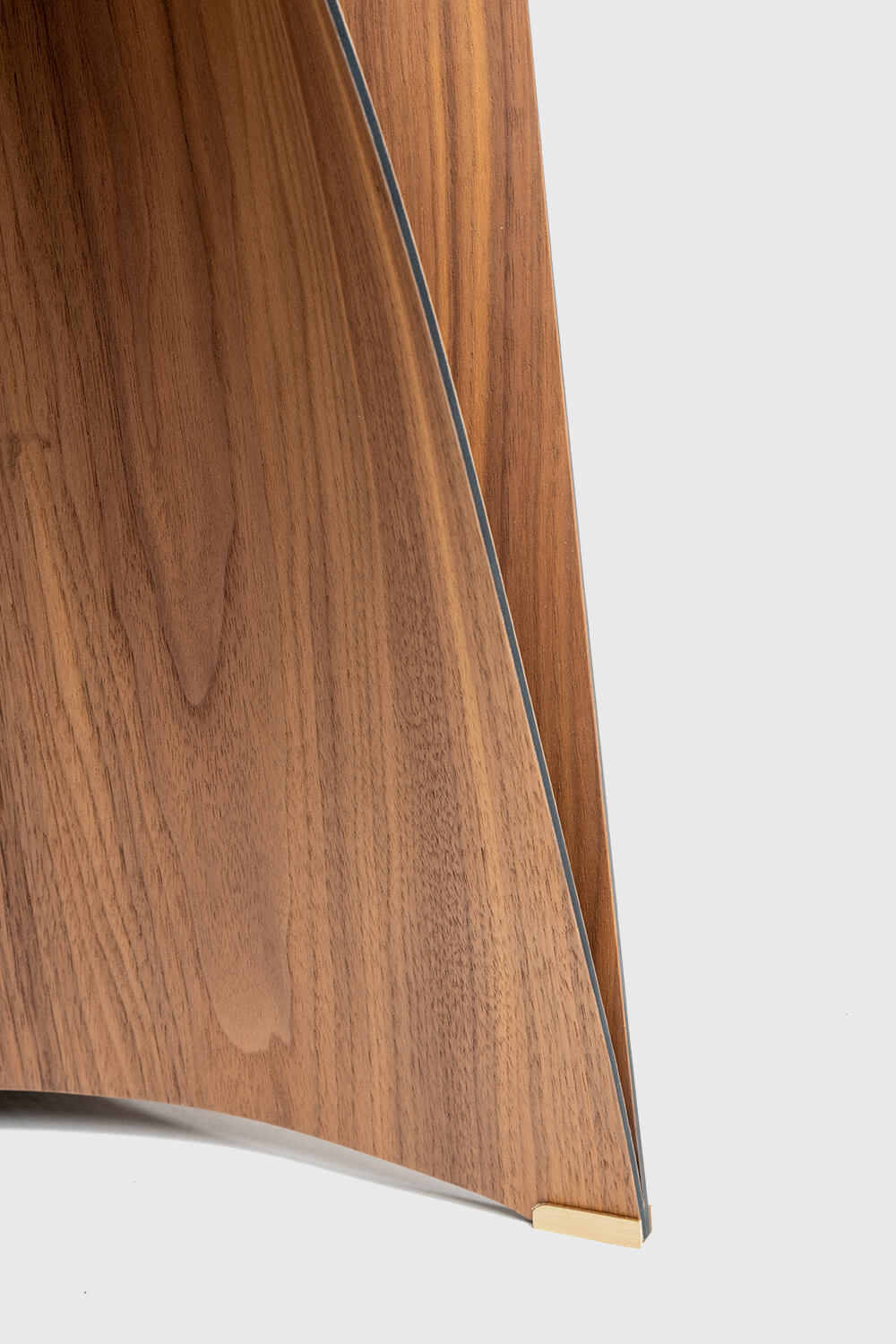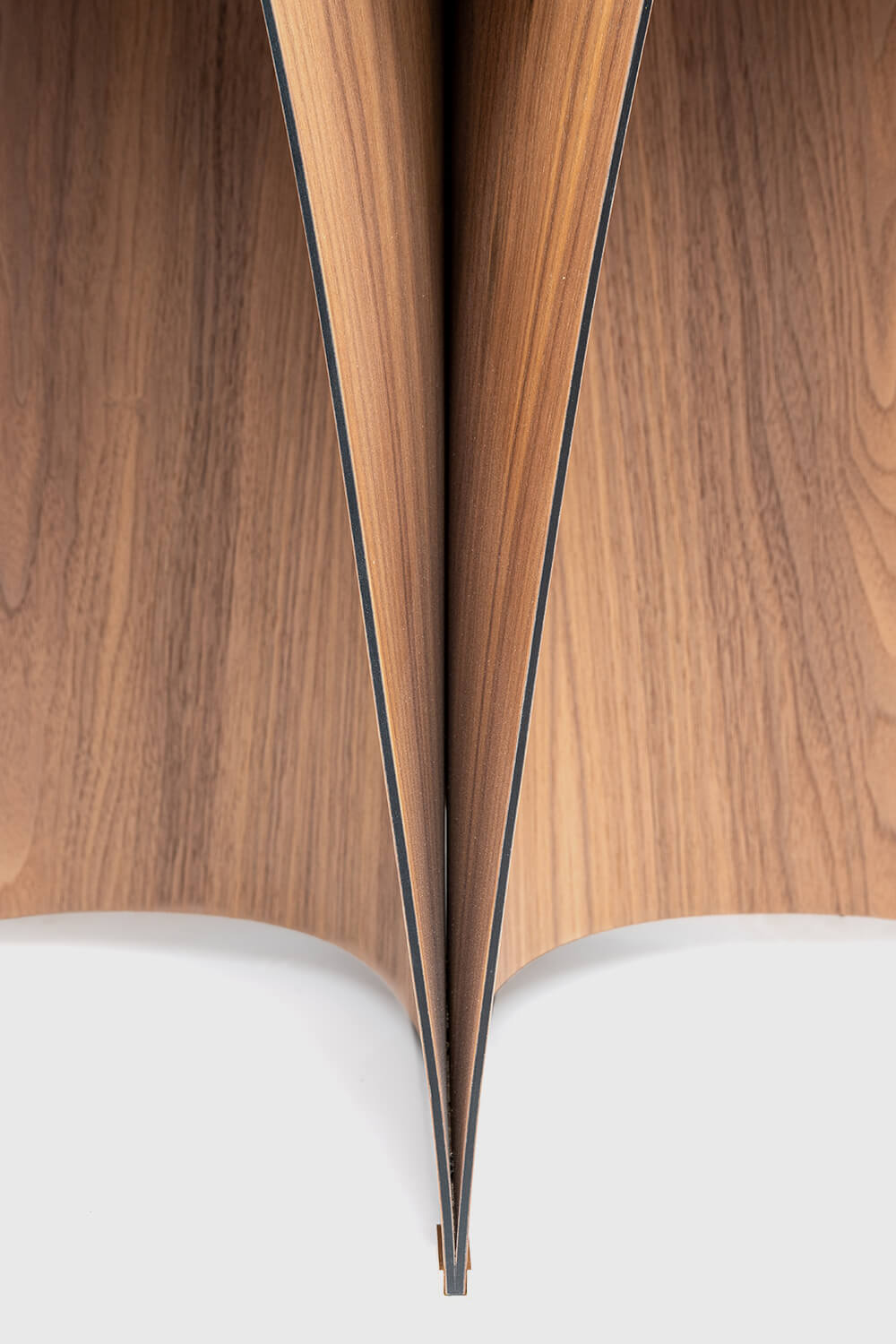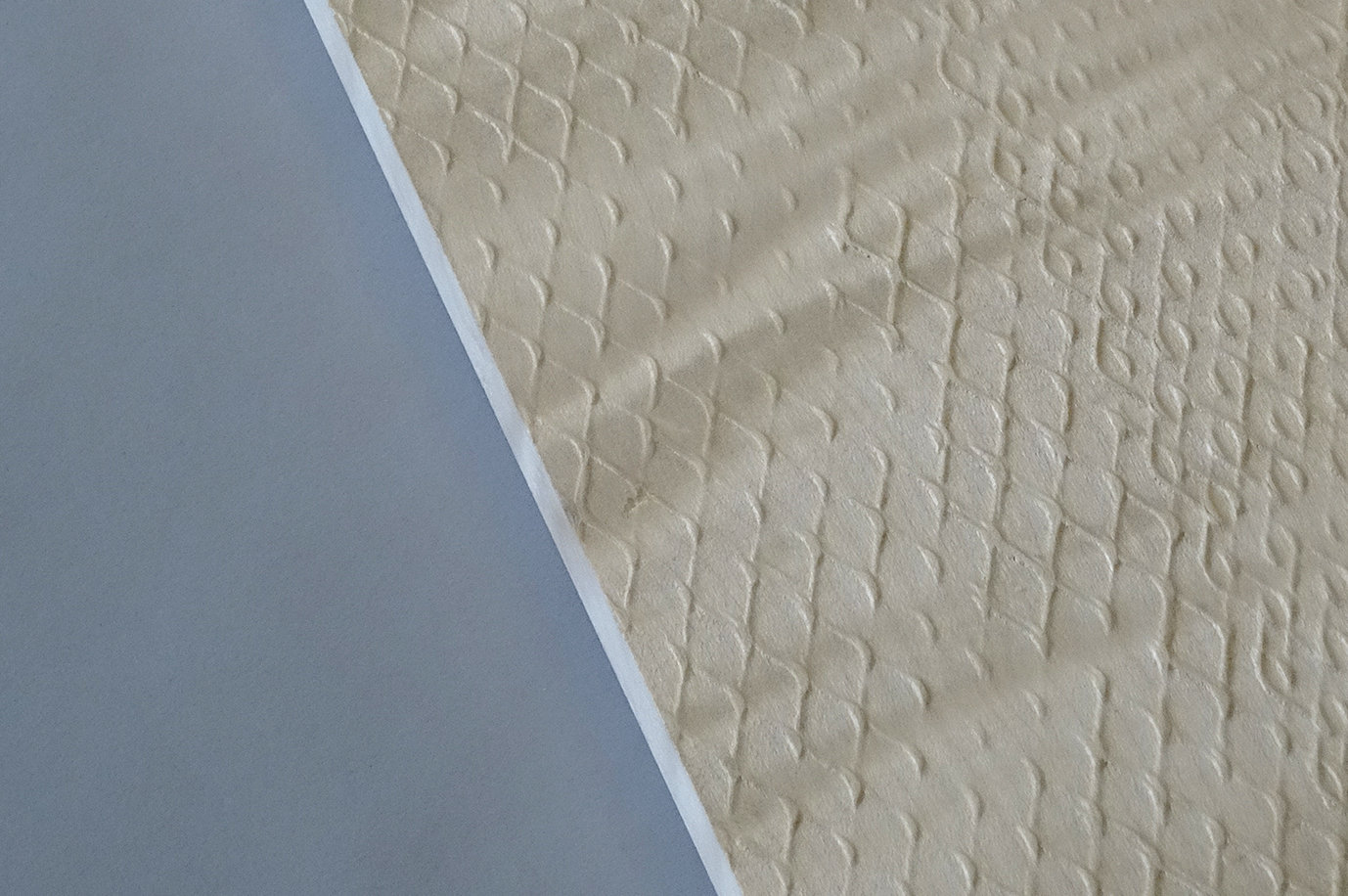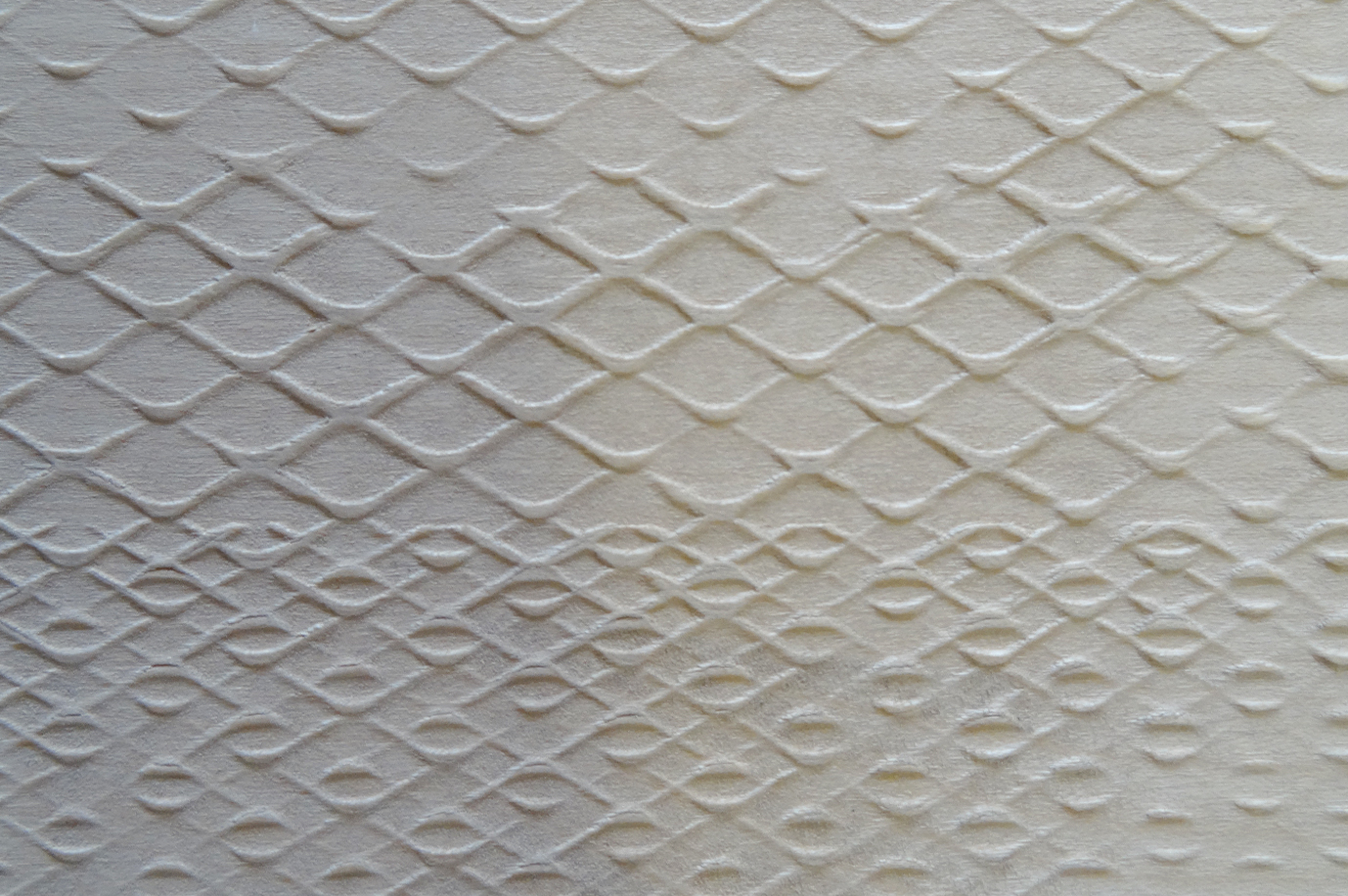 VAPOWOOD©
Innovation ARCA

VAPOWOOD© c'est un procédé qui permet d'imprimer un motif sur le bois par pressage et utilisation de la vapeur.
SCHOOPWOOD©
Innovation ARCA

For several years, ARCA has been co-financing thesis on wood at L'école des Mines. This technology consists in depositing at high speed and very high temperature droplets of molten nanometric material on a wood support, using a cold spray or plasma torch.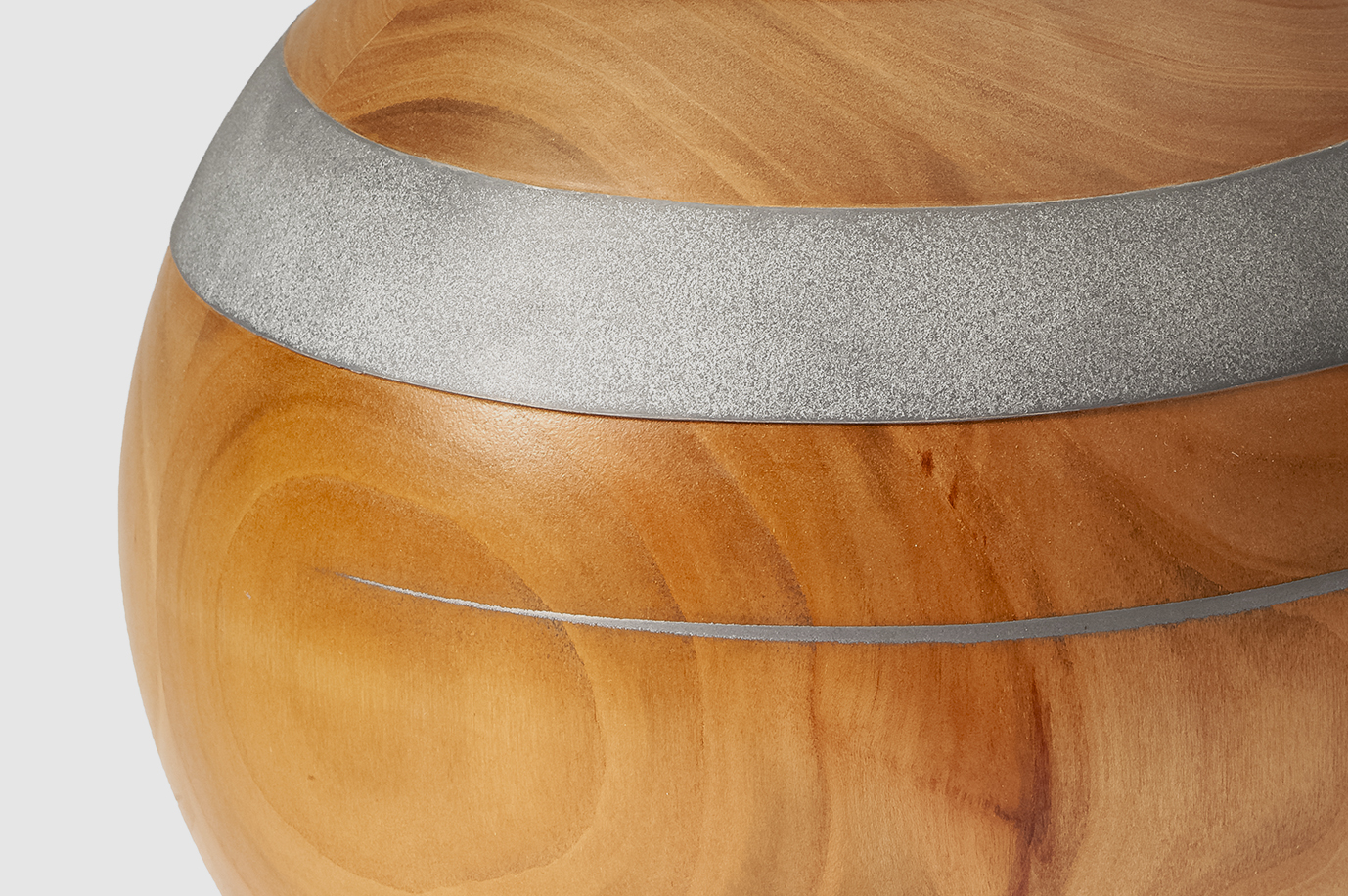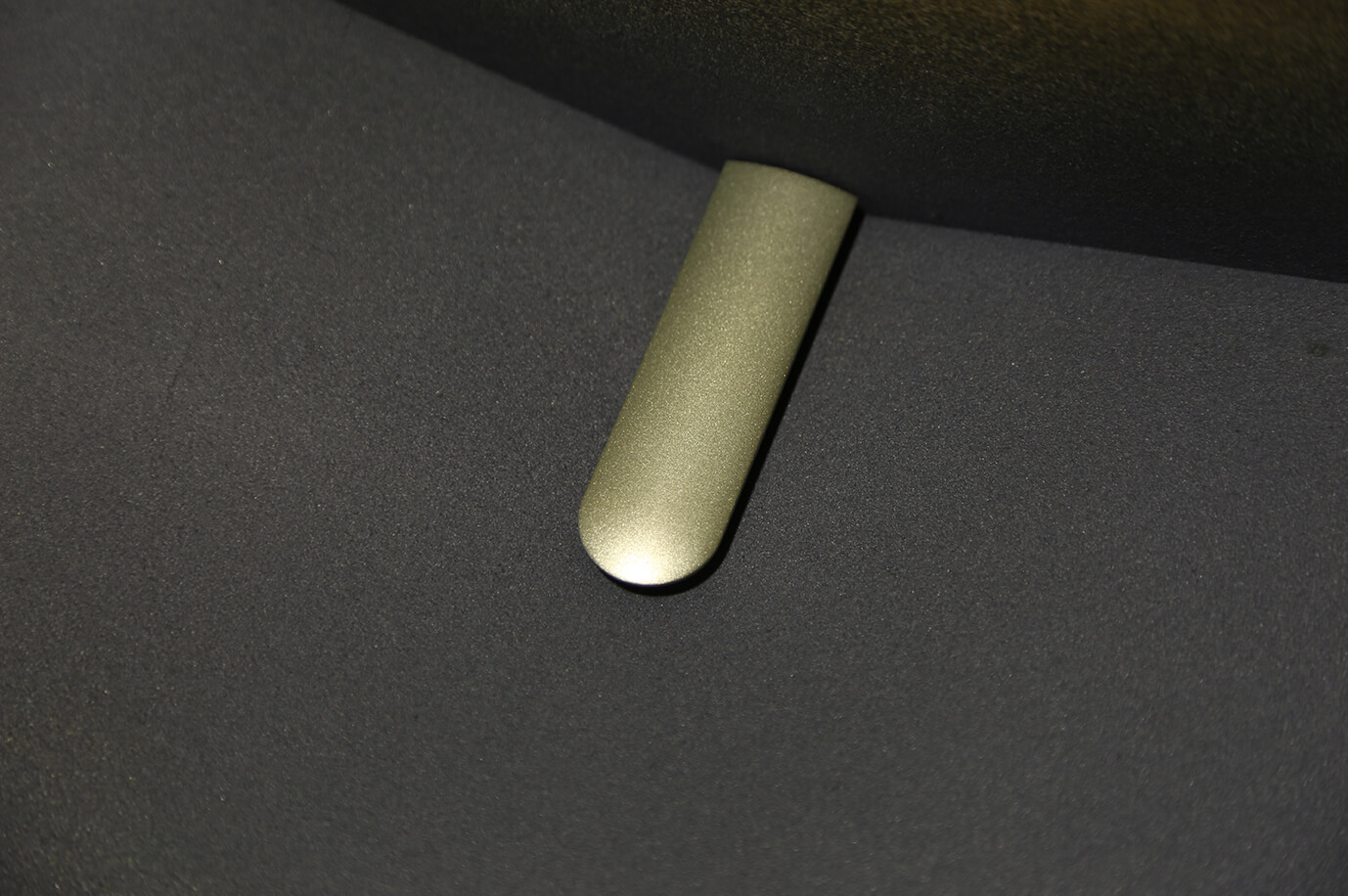 LABO#1
Schoopwood© – Innovation ARCA

Since 2016 we are looking to project metals on wood by thermal projection, as part of a thesis. Our ideas are oriented towards augmented wooden objects for table art, sanitary, lighting. Quentin HIRSINGER of MateriO has named this technique the SCHOOPWOOD©, allowing to hybridize the wood with: brass, copper, stainless steel, titanium, zinc, aluminium, bronze, gold… All without any polymer.Objects made with one of the best «designer craftsman» of his generation, Alexandre Echasseriau. [Works produced with the support of the association Les Lauréats de l'Intelligence de la Main® as part of the Labo program. The Bettencourt Schueller Foundation is the main sponsor of the Le Labo Project.]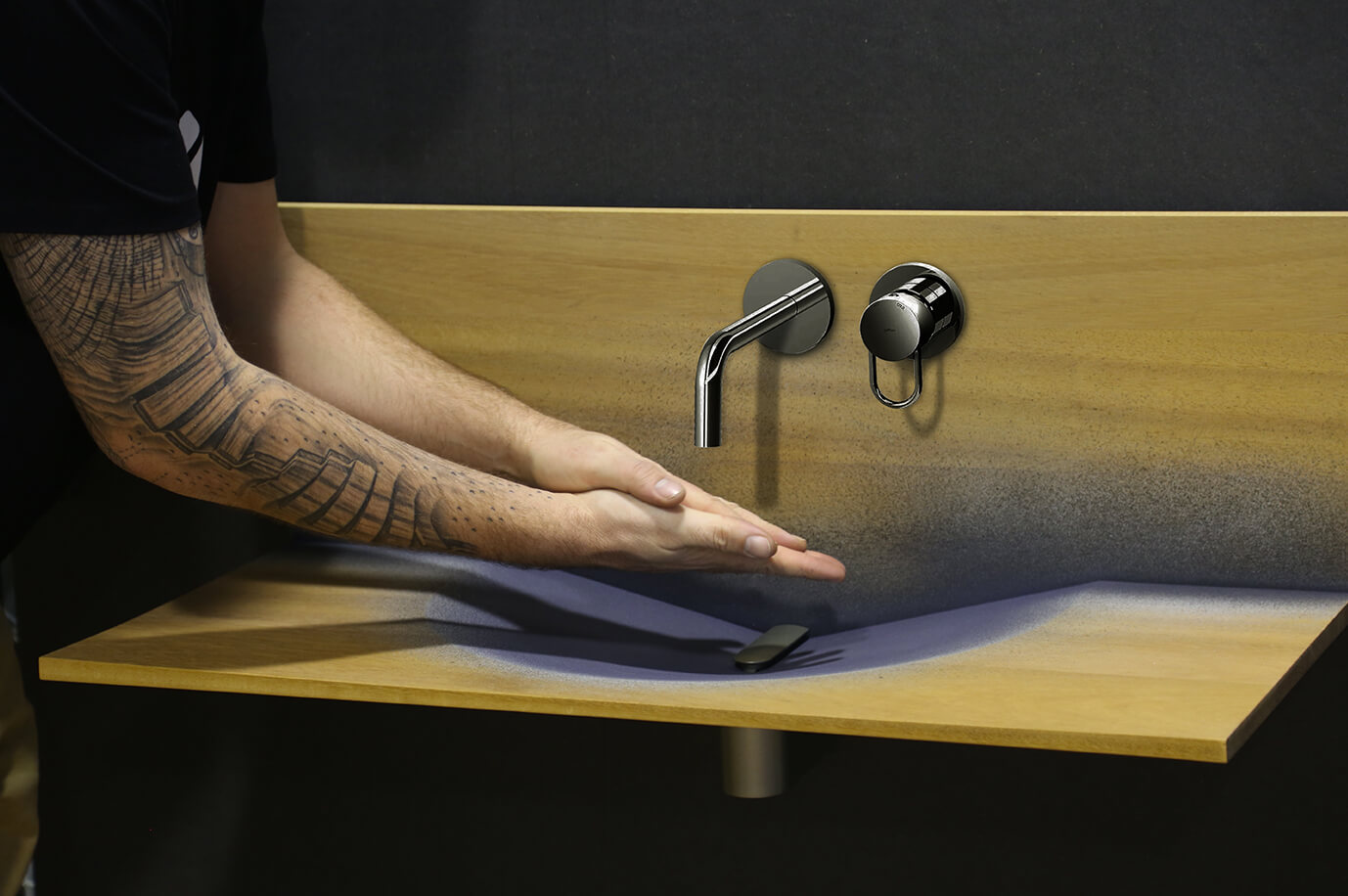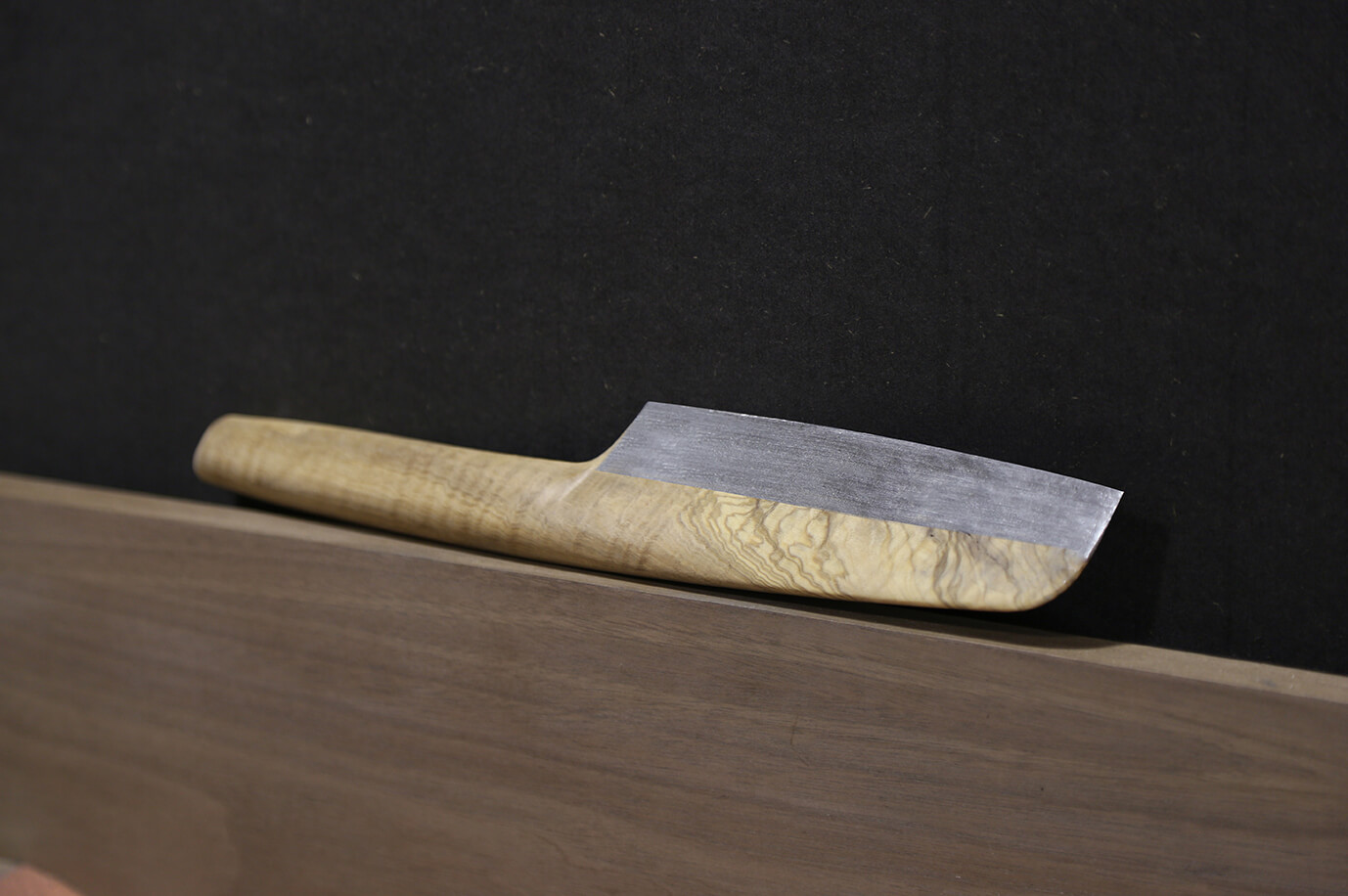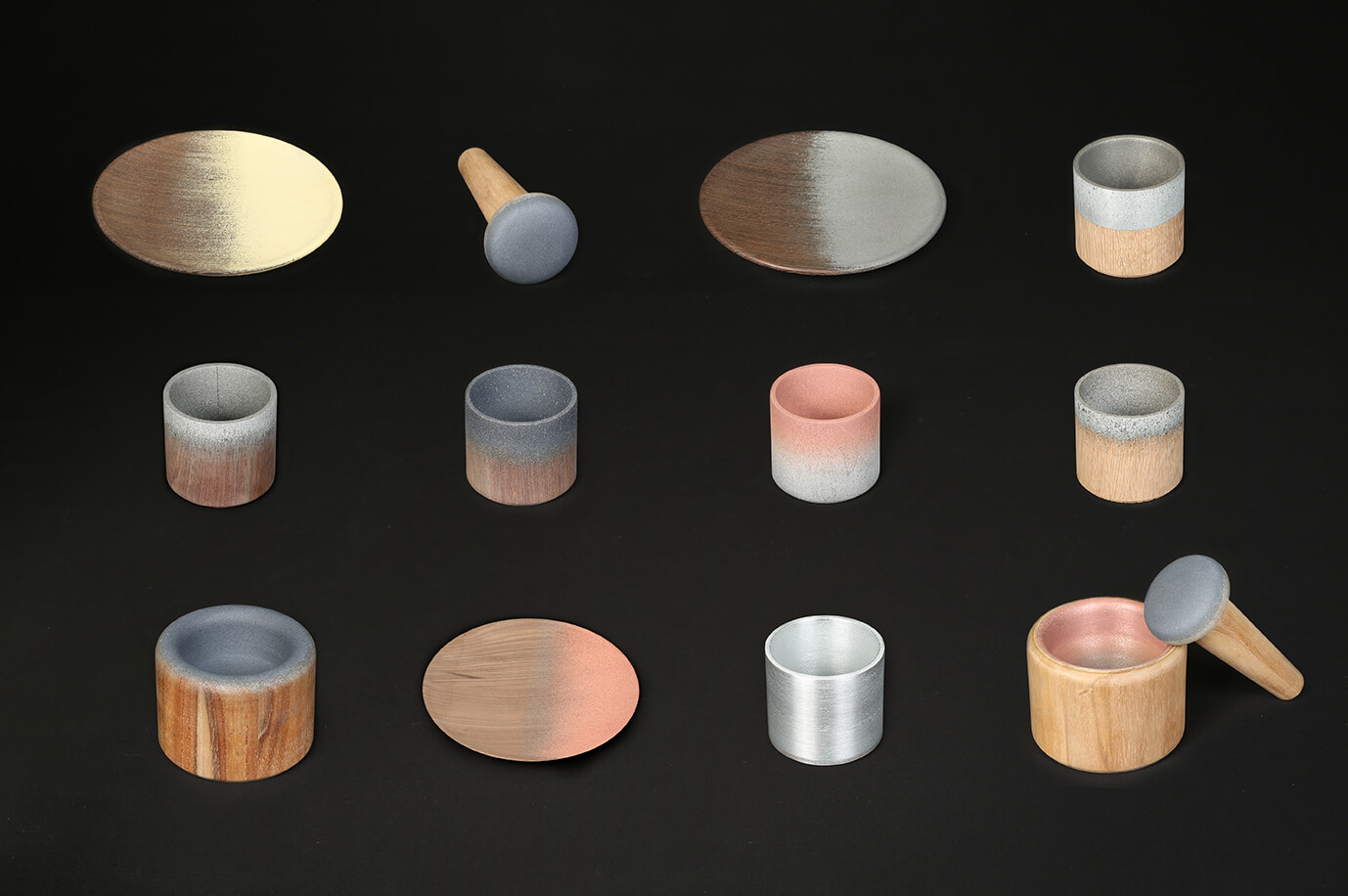 Les technologies et innovations ARCA trouvent leur applications dans la quasi totalité des industries. Etant nombreuses et en constante évolution, n'hésitez pas à solliciter un rdv pour les visualiser ou commander des échantillons en fonction de votre projet.
Ebenisterie d'art

Architecture d'intérieur

Agencement

Evènementiel

Signalétique

Sculpture

Marqueterie

Design

mode
©Photos – All right is reserved.
Antoine Duhamel
Antoine Eschilmann
Karine Demeyer
Geronimo
Thierry Caron
Sophie Palmier
Olivier Foeller
12-14 rue Graham Bell 77600 Bussy Saint Georges