All the fixture-based projects our clients come up with or that we at ARCA create are brought to life in our workshop. We monitor the entire process, from design right through to construction and the final installation, which naturally helps to optimise costs, adopting a responsive and flexible 360° approach that allows us to adapt to different requirements.
Efficient monitoring from production to final installation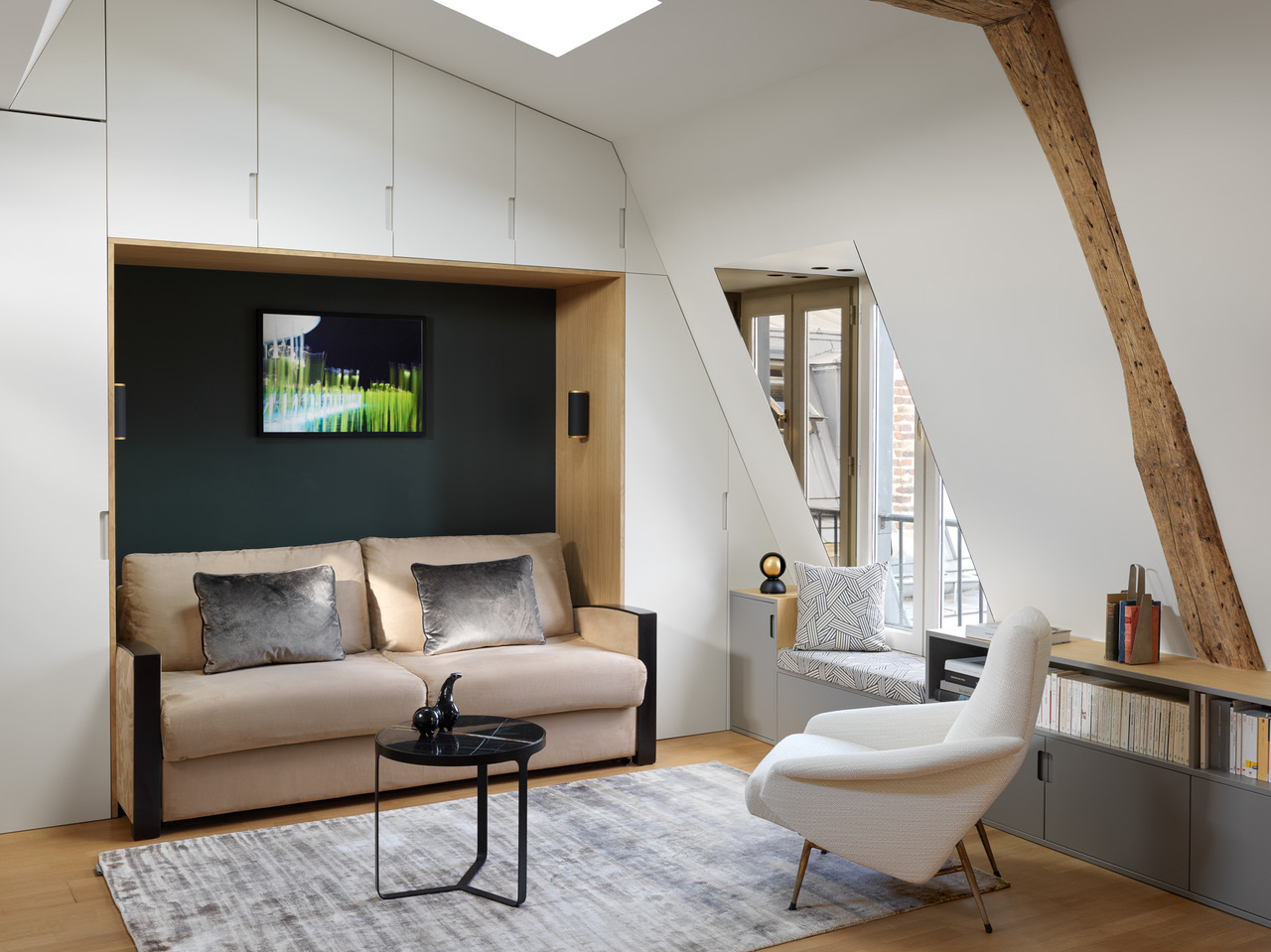 Duler
Designer : ARCA x GLM Studio

Interior arrangement under one of the many roofs in Paris. Sliding and rotating partitions come out of the closet to create a sleeping area in the living room. Then other drawers, chests, wardrobe, door under curtains, radiator covers …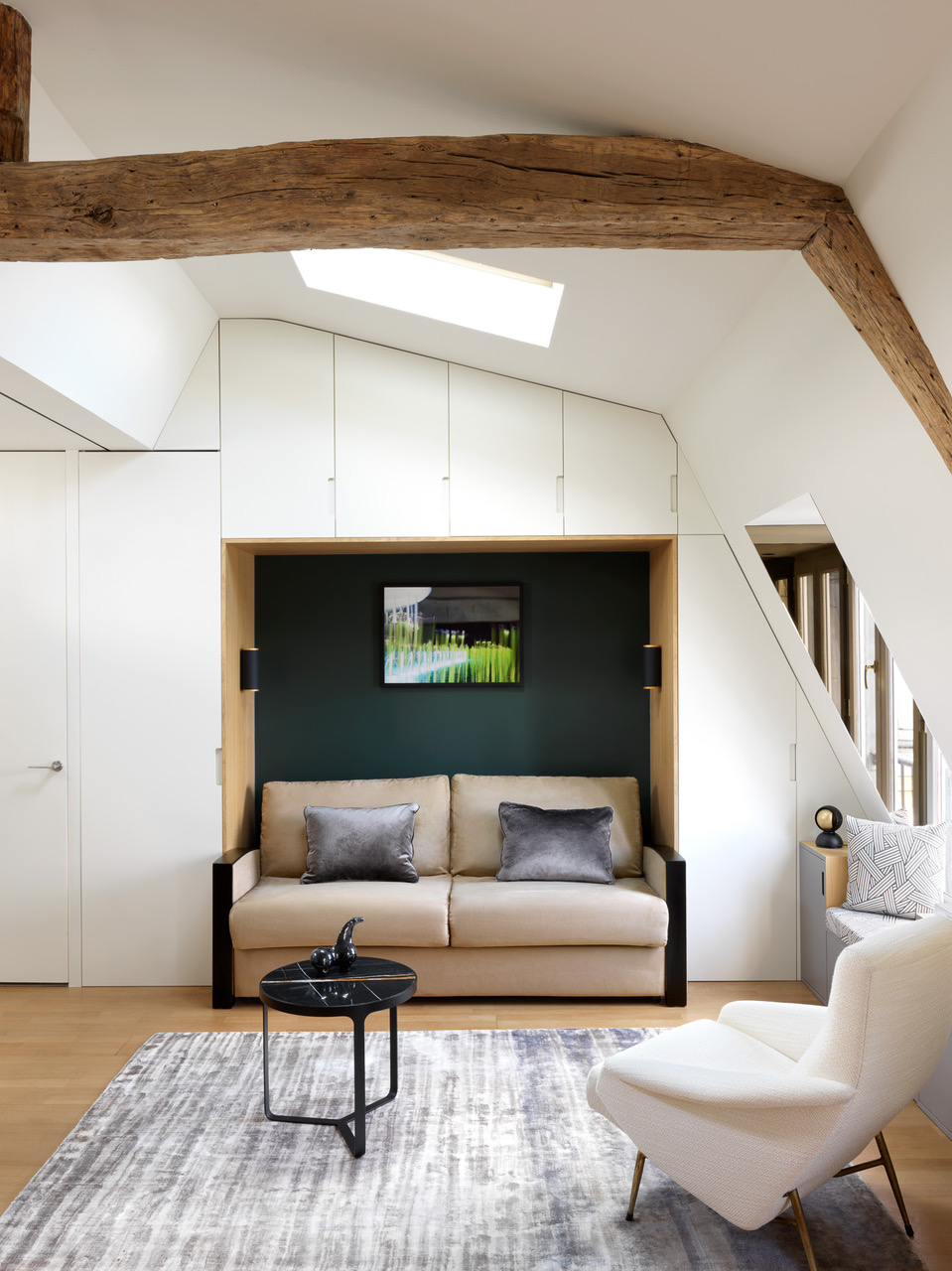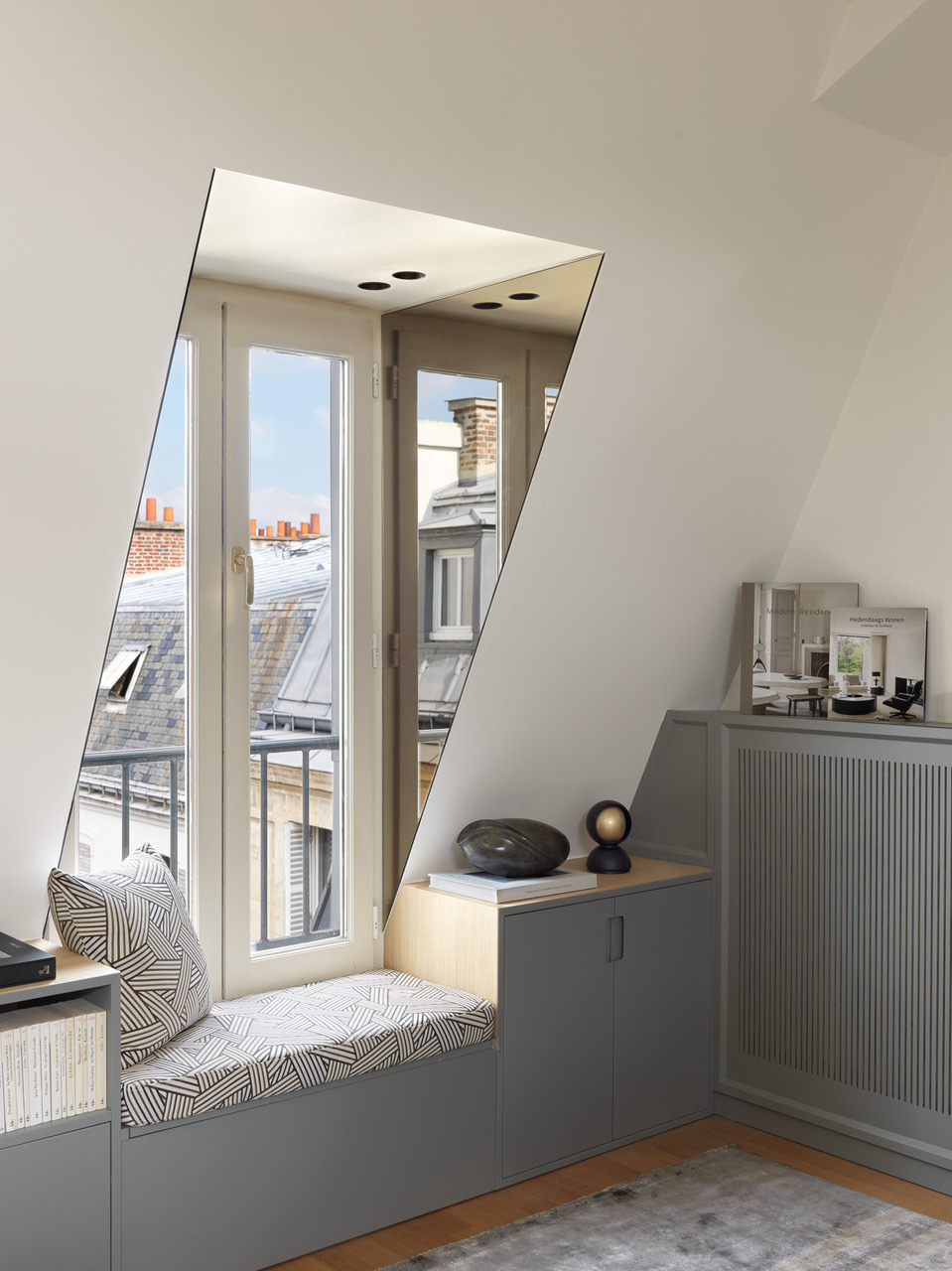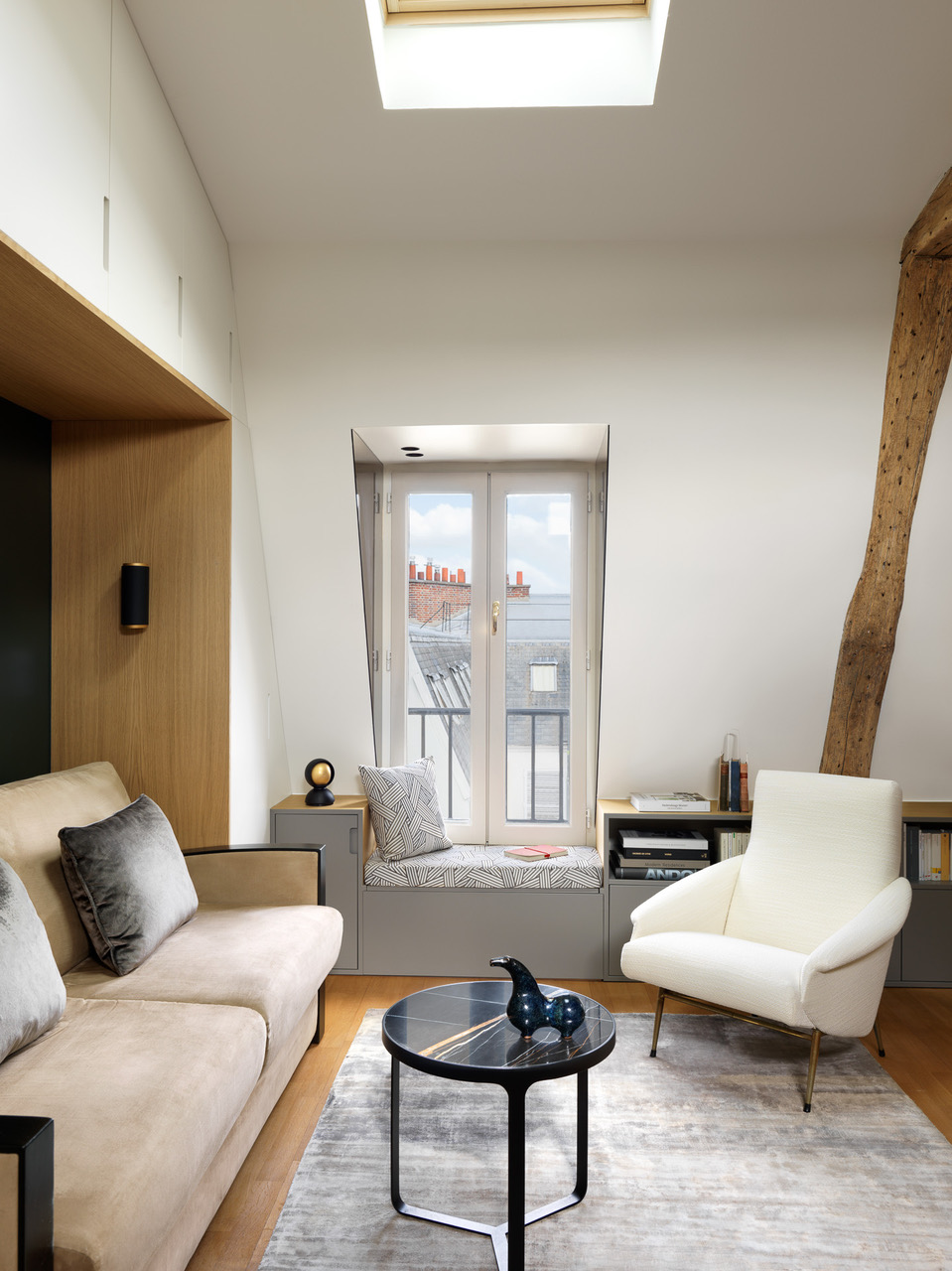 CYP
Designer : Gregoire de Lafforest

Production of an office and cubicle in veneered and solid oak. This capsule trapped in the frame seems to be in precarious balance. Modular space in the bedroom closing with 4 shutters in order to respect privacy.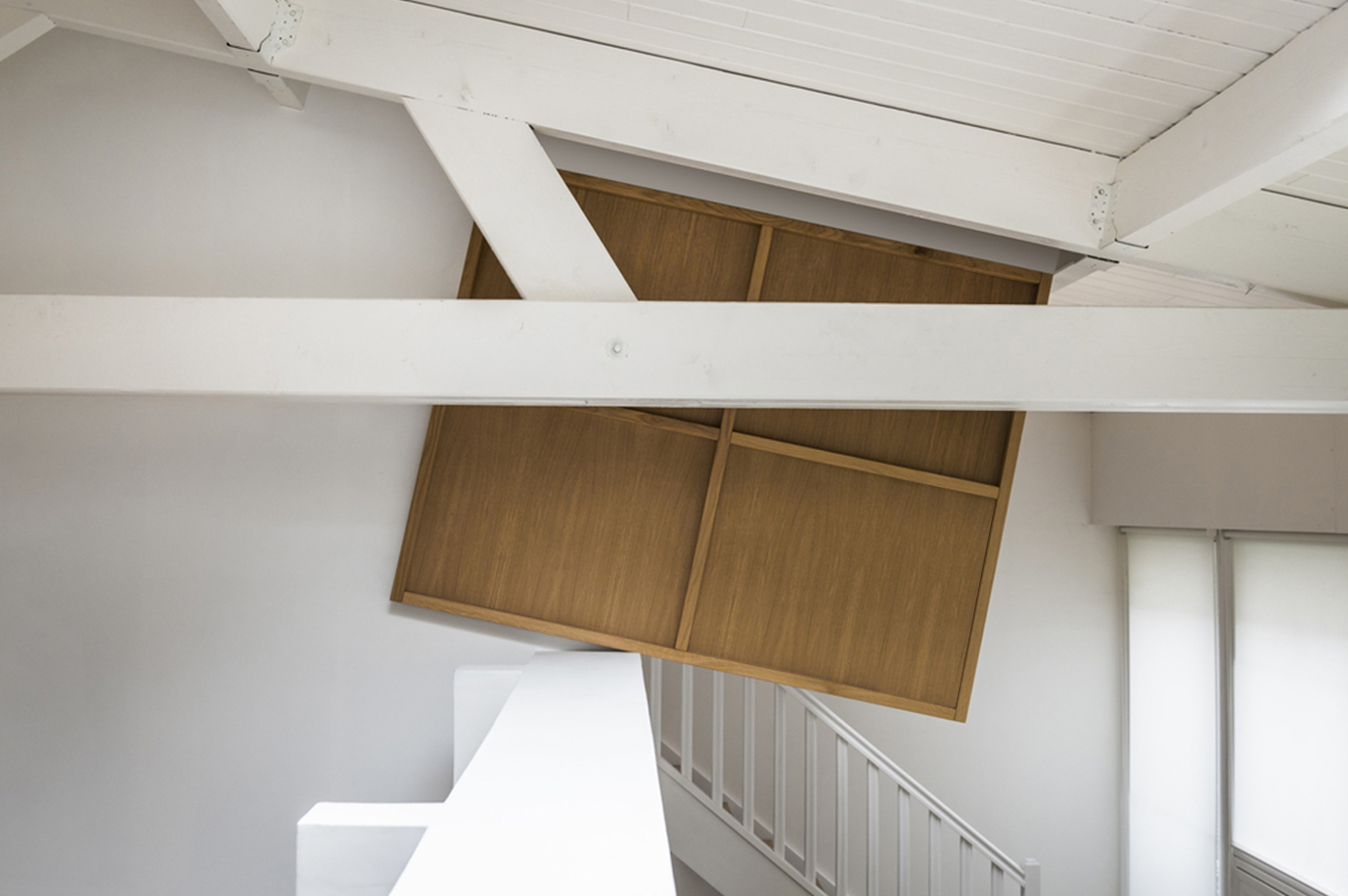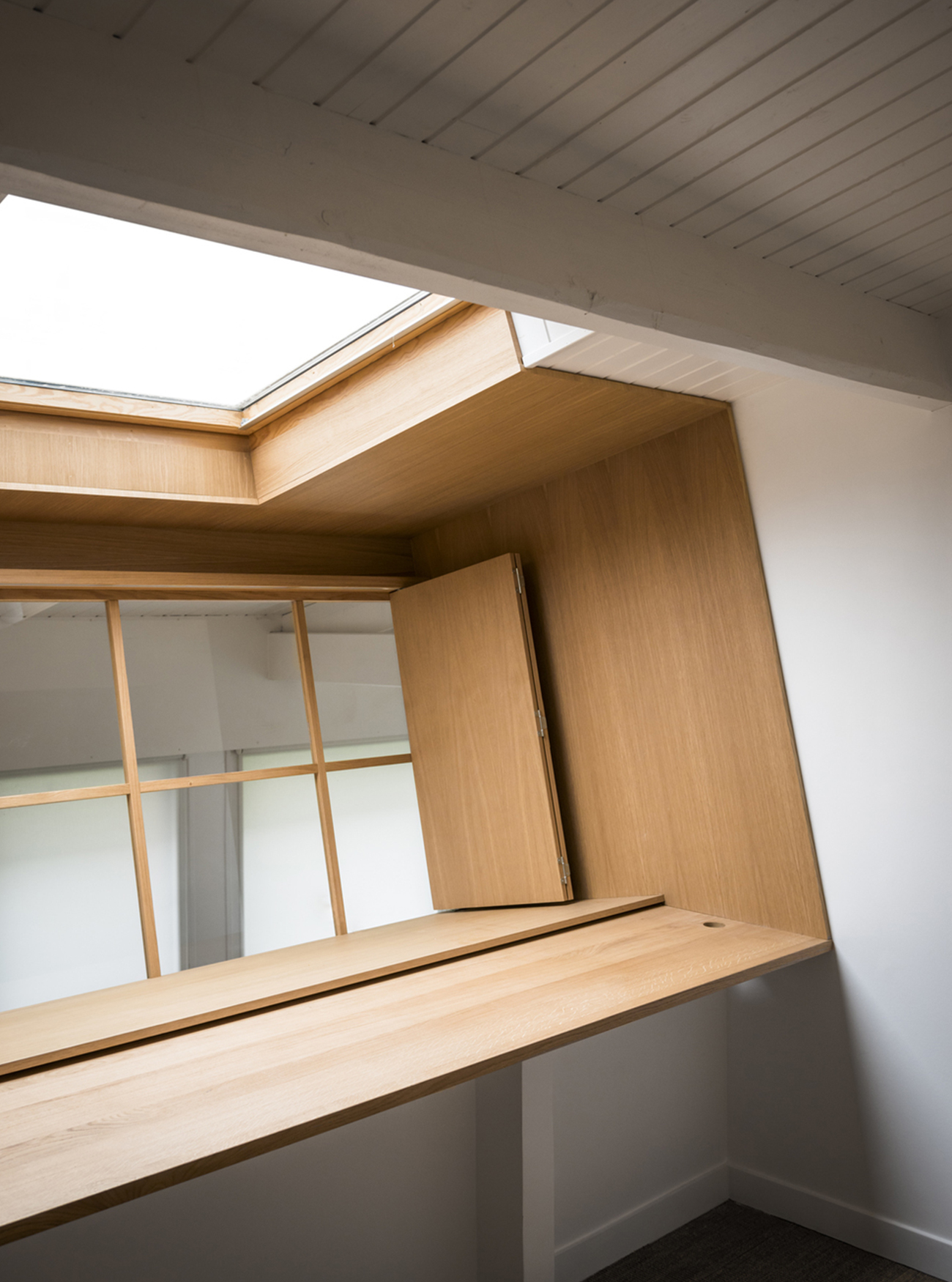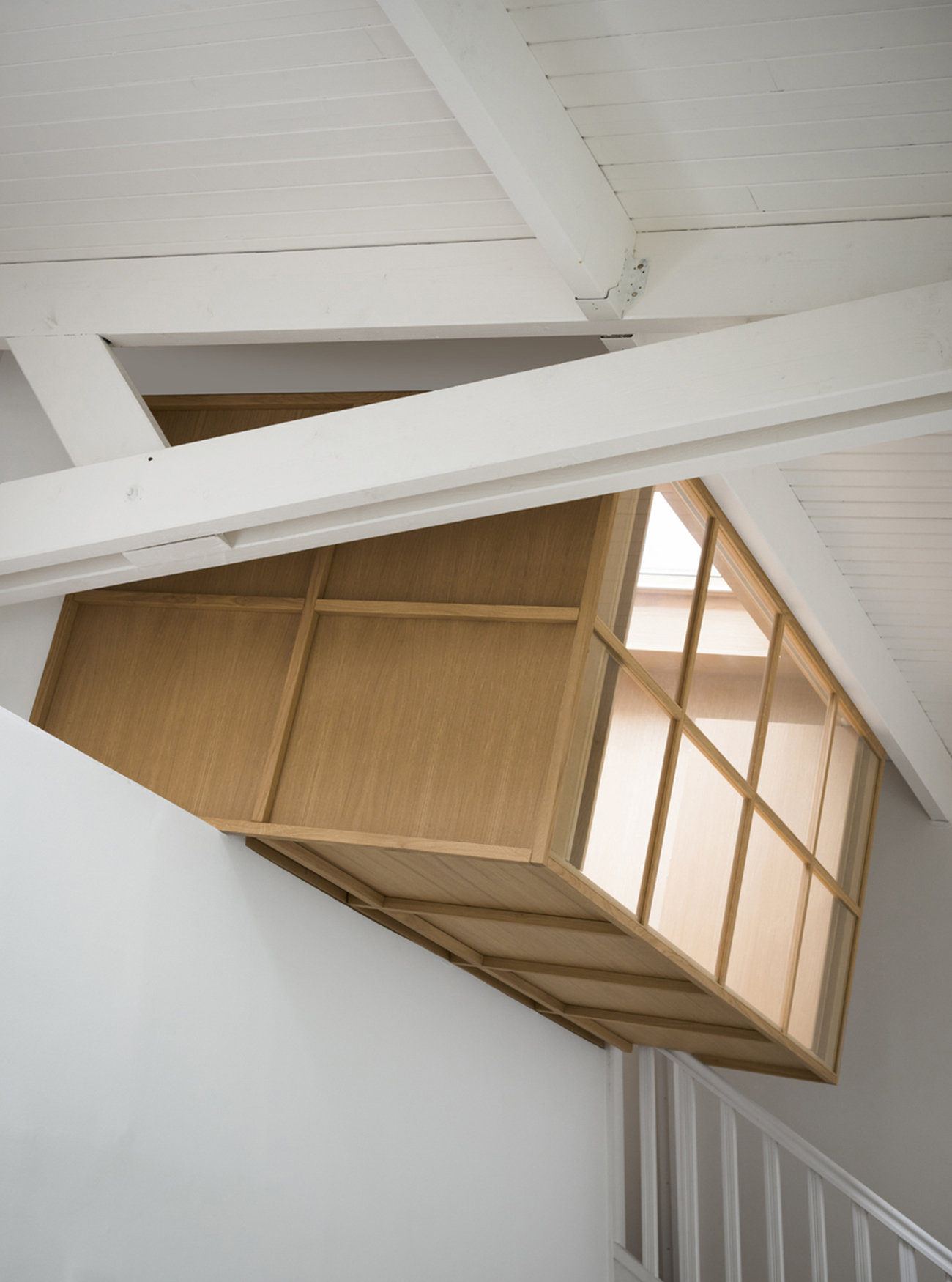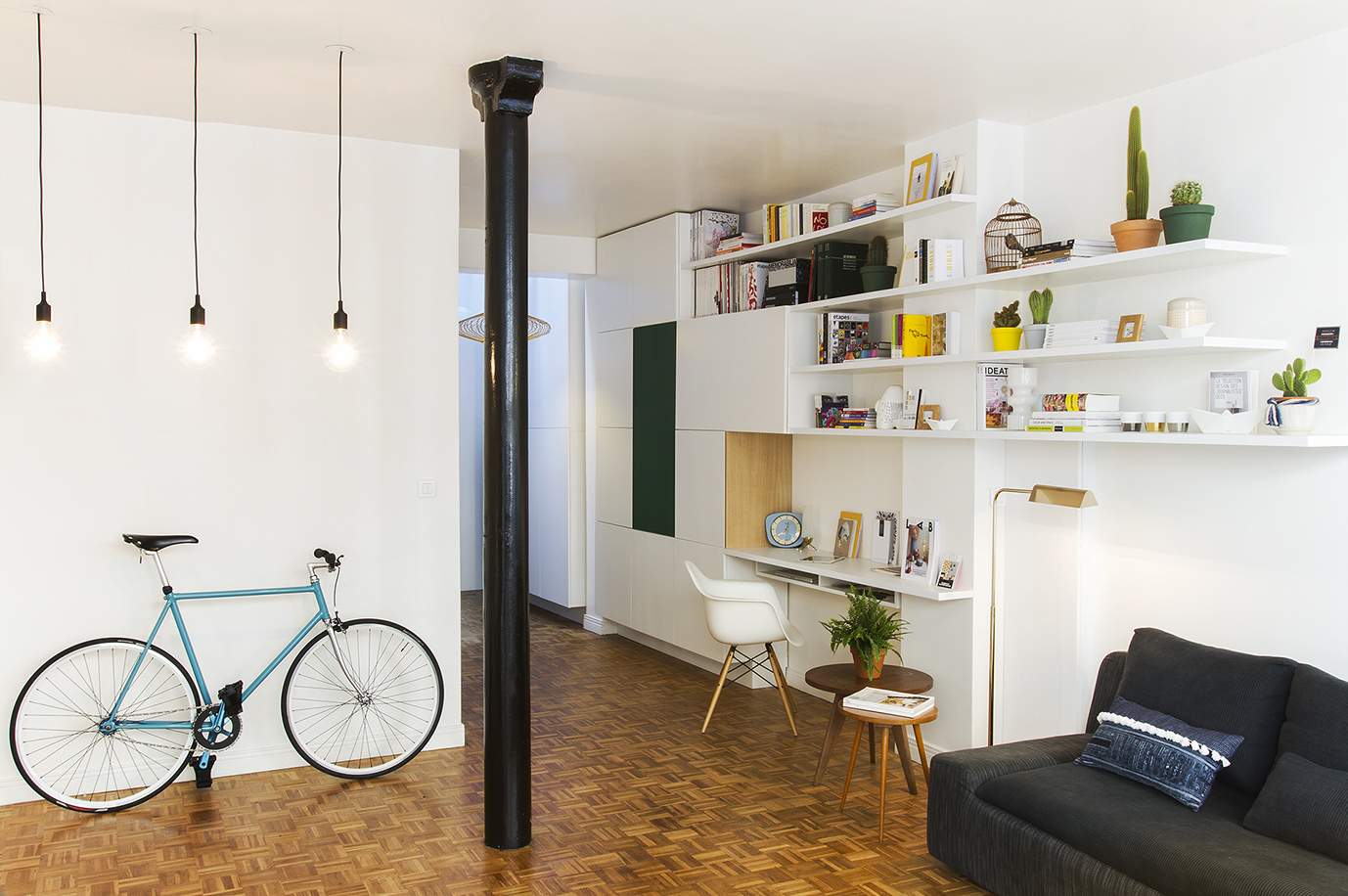 JLT
Designer : Josué Lacrosil

Ensemble d'agencement  multifonctions de 9 x 2,75 m2 – placards, étagères, coin bureau – qui structure l'espace à vivre, libère de la surface au sol, facilite la déambulation et accentue la perspective de ce loft…
RESERVOIR
Designer : RMGB

Interior layout of a private apartment consisting of a dressing room, a row and a bench in stained oak.